Convert HTML To WordPress
Convert your HTML website to the most popular website system, WordPress. Tired of paying high prices for website updates and waiting unreasonable lengths of time? Invest in your business today and enjoy the benefits of watching your business grow.
Convert HTML to 
WordPress For Powerful Results!
Converting your HTML website to WordPress gives you a secure, easy-to-update website system that leads to powerful results!  You will have the ability to add and edit your website content quickly, easily and more frequently.  This will result in more value in your site, improving SEO and increasing visitor returns and duration of stay.  As you see your success with visits and conversions, you'll be ready to take your digital marketing to the next level.
Convert HTML to WordPress to have a solid site that is reaching new customers and retaining your base is the perfect launching point to take on advertising campaigns, social media initiatives, e-mail marketing and more.
You can do all this and still save money.  An affordable solution is at your fingertips.  Shepherds Loft has the website solution to convert your HTML to WordPress for powerful results.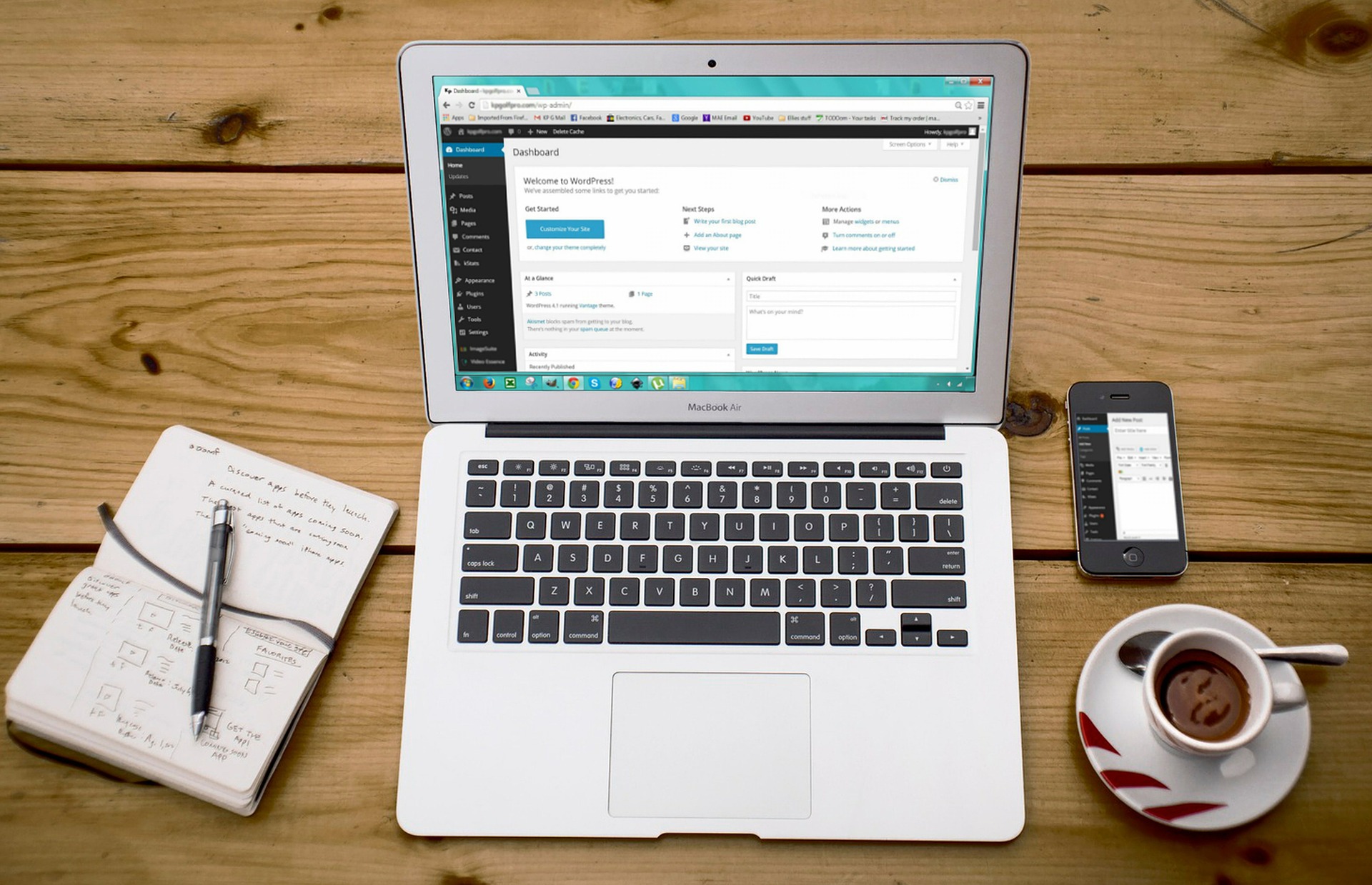 Now is the Time to Convert HTML to WordPress!
Because you need to get your business on track NOW!
Because you want to edit your own website.
Because all small businesses experience the headache of technology barriers.
Because the longer you wait, the harder and more competitive it will be to build a website
Why Convert HTML to WordPress?
WordPress is the world's most popular website system!
27% of all websites run on WordPress; that's over 17 million websites worldwide!
Of all sites running on a Content Management System, 60% are using WordPress
WordPress, a Content Management System or CMS, is a web-based, open-source application.  WordPress is comprised of three components: the application (or user interface), a database for storing content, and a design theme that provides the look and feel of your website. You can access the application through your browser allowing you to easily add and update content on your website.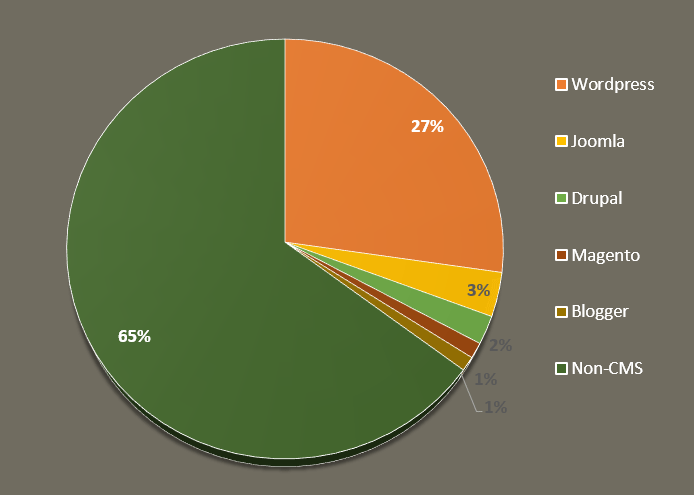 WordPress vs other private, unique systems.
The key difference is marketing power. When you convert HTML to WordPress, you have more options, integrations, and results. Not to mention the best out of the box SEO advantages and well-documented ease of use. And, WordPress is the most popular CMS on the planet. Being open-source means that there is a community behind the system who can help support, train, and market your web presence better.
It is important to note that we are talking about WordPress.org vs. WordPress.com.  The main difference between the two is who is actually hosting your site.  With WordPress.org you are hosting your own site (through Shepherds Loft) vs. their servers.  A few benefits of "self-hosting":  no ads, no restriction on analytics, plugins are allowed.  In order to use the dot-com version effectively you would have to pay for premium upgrades (to remove ads, use your own domain name…) that aren't cost-efficient.  Learn more from WordPress.
Convert HTML to WordPress With Our Complete Solution.
WordPress Hosting
One WordPress installation with uptime monitoring that is traffic scalable.
Theme and Plugins
One of the best and easiest drag-n-drop page builders with marketing add-ons.
WordPress Management
Break/fix repair, video tutorials, and advice.
What You Need To Convert HTML to WordPress?
A registered domain name
A hosting account with WordPress installation
A design theme and plugins
WordPress management and hosting
Convert HTML to WordPress Videos
HTML to WordPress conversion for a construction website into a new colorful Cajun-style WordPress that is a secure and mobile ready website
We help small business become successful by transforming their outdated websites from HTML to WordPress, a beautiful and engaging marketing website.
Convert HTML To WordPress With Us And Get These Benefits!
Design
The visual interface included with our system will forever change the way you build websites. This front end editor allows you to make changes to your website…on your actual website!
Click into a paragraph and start typing. Highlight some text and adjust the fonts and styles. Drag an element and watch it move. Add new items from any of the 40+ content modules, adjust module settings, save and load items from the library and see everything happen instantly. No page refreshes and no need to "preview" your changes because everything is happening in real time on your page.  When you like what you see, click save.  Easy!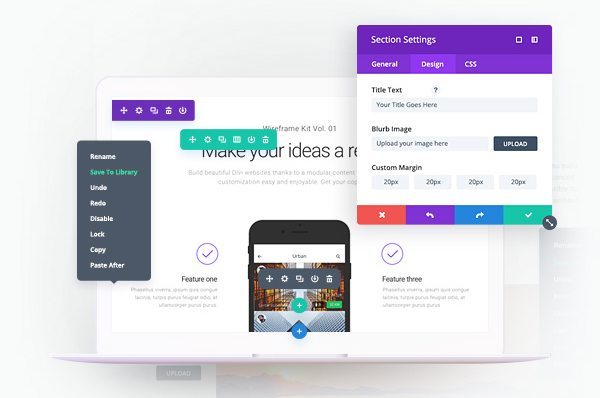 Traffic
By having a content management system (CMS), you will be able to keep your site up-to-date.  Adding new content regularly will boost your SEO and keep your visitors coming back.  With the WordPress CMS and our included premium theme, plugins and tools, you will have the resources you need to make your website an active part of your marketing strategy.
Quality Service
We offer over 15 years experience in the web development industry.
We have proudly helped hundreds of small and medium sized businesses.
We offer fully-managed WordPress services to keep your site in top shape.
We are actively involved in the community, producing daily How-To videos, and educating people on best website practices.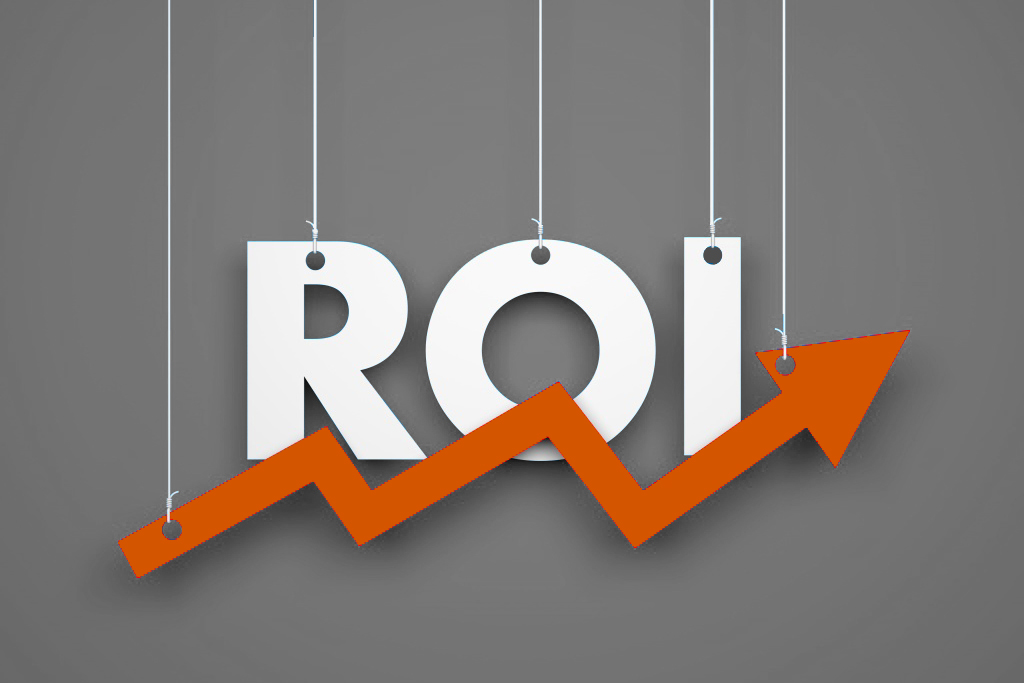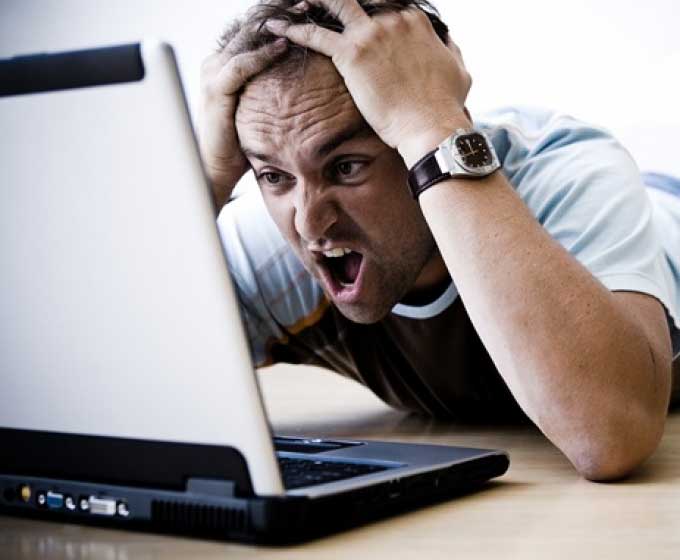 Worry Free
We provide you with completely supported WordPress Hosted solution that includes a theme and all the plugins that you will ever need to make a super awesome website.
Our managed WordPress hosting solution takes care of all the technical administration of your WordPress installation. We backup, clean and upgrade your CMS for you so you don't have to worry about it.
Whether you have a question about your hosting service or how to update your website you may email us at anytime. In addition to email support we have a series of videos and FAQ's posted to our website for reference.
Convert HTML To WordPress is simple.
It is as easy as copy and pasting. If you choose to do it yourself then we will help you. We will add a few pages and load a layout for you.
Once you log in to you account, you may visit a page using the navigation, then click the "Enable Live Editor" link at the top. At this point you can copy and paste, replacing sample text or just click and type.
There are image place holders too, hovering over the image and clicking the gear will open a control panel where you can upload a new image.
When it comes time to launch the website we will scan the website for errors and  mistakes then correct them. We will also assist you with assigning your domain name to you new website.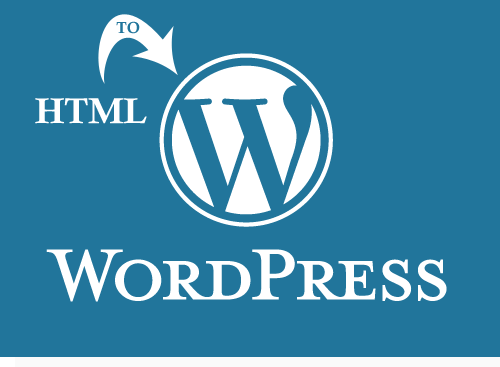 Convert HTML to WordPress Reviews
The system has been good so far, we haven't had any issues. The web design builder has been great. I like working with it, and I haven't had any issues using it.


Working with Shepherds Loft from the vision and development planning stage to building our new website template was incredible. The time, energy, and quality of work David provided throughout the entire process exceeded our expectations and resulted in the creation of a top-notch website. The massive improvements to the customer functionality has resulted in a greater amount of traffic and sales. In the near future, we will contact Shepherds Loft for future enhancements to our current website because of the outstanding work that was completed.
We have been working with Shepherds Loft for quite a few years now. Initially we began working with him to design and launch our website for Witt Building Company. We have always received many compliments on our website. Since then, David has helped us with our real estate website, Witt Home Sales, and is also our social media expert/trainer. He really is a "Jack of All Trades". He is super creative, yet he is also very technically savvy. He is also a very good teacher, and is constantly keeping up with the latest and greatest technology, the best way to improve your website stats, how to tie all of your social media together, etc. A really fantastic person to know and bounce ideas off of and someone you can trust!
Convert HTML to WordPress – What You Get!
Search Engine Optimization
Since WordPress is an open-source web application, developers are constantly tweaking the code to stay up to date with Google's latest SEO requirements.  Additionally, licensed plugins (included in our management service) offer a generous set of tools to enhance your site for better search engine results.  We keep your WordPress version up-to-date; and you manage the details using the intuitive back-end dashboard.
Custom Content
WordPress supports multiple custom post types like your latest projects which can be managed simultaneously and easily. Our framework makes is simple to include a sliding gallery or filterable list of projects anywhere on your website. This technology is built into the website system.
Up-Time
Our server management is top in the industry.  Built on a lightening fast network with high bandwidth limits you'll be able to deliver a great experience for your visitors.  Backups are run daily and we routinely check for optimization and at least weekly patching at the application layer. While we pride ourselves in 99.9% uptime, we monitor all websites hosted by us at the application layer, so we know if your site is down usually before you do.
Add-ons
The WordPress community has over 40,000 available plugins which makes adding features to your website fast and affordable. Using professionally licensed plugins, our WordPress offering includes enhanced SEO, security and the ability to integrate with all the most popular marketing tools. Afew of these marketing tools include: Mailchimp, Constant Contact, Twilio, AgileCRM and Aweber.  We also provide a pro version for social media sharing, at no additional cost to you.
Security
Your website's security is paramount.  Utilizing a CMS doesn't mean you have to be open to potential risks.  Typical vulnerabilities usually arise from unprotected themes and plugins.  But, when done correctly security for WordPress is not a problem.
Security can be a real struggle for DIY'ers who are often unable to monitor and correct potential risks.  Even if you have a web designer, they are not in the business of making sure your site is safe from malicious code.  Our service includes ongoing, fulltime security monitoring.  We have been hosting, managing, and supporting WordPress websites since 2008.  We use commercial themes and frameworks which are not as susceptible to these vulnerabilities.  We also use commercial security plugins and server level firewalls to prevent the most common attacks.  We own the infrastructure so if an issue arises we can fix it.
Upgrades
Yes, updates are important. We constantly update every aspect of your WordPress website including the PHP, database, theme, plugins and core. In addition, we leverage professional add-ons that we've hand selected to be the best in the industry.
We upgrade plugins all the time. When plugins can't be upgraded or are at end of life, they are removed from our systems. Our platform is as future-proof as any technology can be. We do our best to fulfill "special requests" for any non-standard upgrades and enhancement implementations.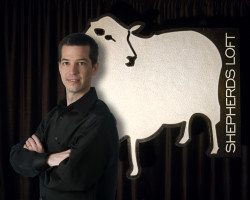 W. David Grubb
Chief Happiness Engineer