Preparing for WordPress Management Services
This article contains all the steps from my simple WordPress Hosting evaluation system which has helped dozens of businesses host successful WordPress sites. This will increase your chances of completing your website and make sound decisions about your WordPress hosting.
QUESTIONS YOU NEED TO ASK:
How do I look up my Domain Name Registrar?

What is DNS management?

How do I look up my website and email records?

What is managed WordPress hosting?
TOTAL WORDPRESS WEBSITES IN THE WORLD
Watch The Video!
Register for a free WordPress hosting webinar.
"How to prepare yourself to use the world's best WordPress hosting solution."
You must watch the video to get the discount code.
WHY MANAGED WORDPRESS HOSTING?
Security
is the key to keeping your website clean, protected and safe.
Support
is paramount, giving you peace of mind knowing help is available.
License Management
because it takes time to keep track of all the individual products/software that you purchased.
WHY SHEPHERDS LOFT?
• Almost 15 years in the web presence development industry.
• Helped hundreds of small business owners.
• The only company who services small businesses with fully managed WordPress hosting .
• Actively involved in the WordPress community, producing daily WordPress "How To" videos, and educating people on best WordPress practices.
NOW IS

 

THE

 

TIME
• Because you need your website running smoothly NOW!
• Because you want the results our solutions have to offer.
• Because all small business owners constantly fight technology barriers to get their online presence running smoothly.
• Because hackers are creating new spyware and malware programs every second which infect thousands of websites every second. Yours could be next!
STEP ONE
Knowledge Transfer
After more than 15 years of consulting, designing, and developing websites, I have noticed the simplest things are always overlooked. There is nothing like getting a call from a client to hear them say, "My website is down". My heart immediately sinks. What did I do wrong? So the first thing I do is check and see if the domain name has expired. Domain name expiration is the number one reason websites go down. It's very easy to go and check your domain name registration. Also, if you don't have it set to auto-renew, you should. Additionally, I always advise clients if they are going to manage their own domain names and DNS, they should print out their receipt with their login information and frame it on the wall – that way, they'll never forget their information.
The worst part is when a client says, "I can't find my login." and they don't know what email address they used. Or, worse than that, they used the email address associated with the domain name. The next step is that they have to prove they own the domain name by presenting a copy of their incorporation papers. I have spent weeks, even months, helping clients reclaim their domain name for their business. On this web page I have tried to provide information and links that will help you be a more productive website owner.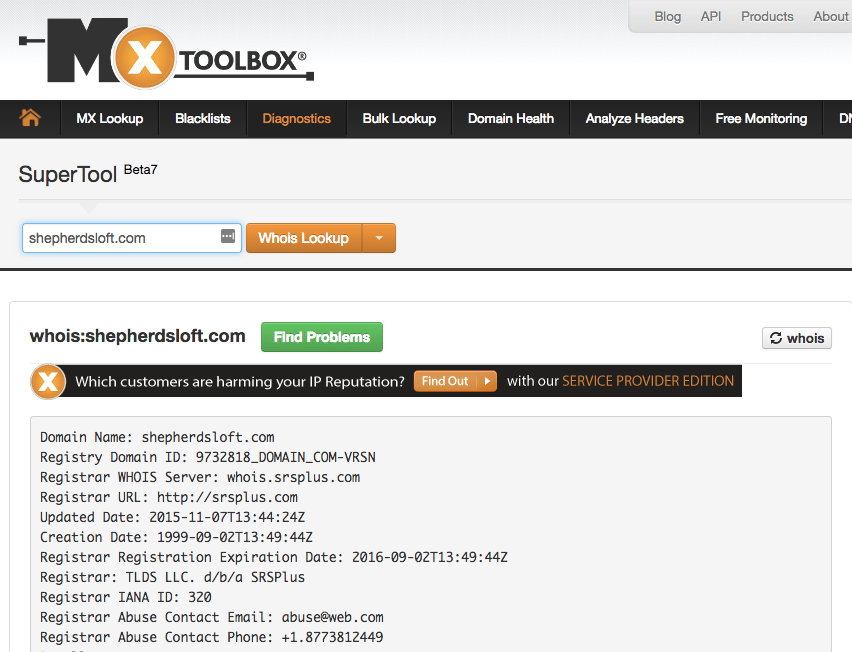 "Who Is" information

Expiration/renewal date

Registerer's email address
Click the button below and enter your domain name.
DNS – (Domain Name System) translates domain names, which can be easily memorized by humans, to the numerical IP addresses needed for the purpose of computer services and devices worldwide.
DNS Management is the user's control of the DNS, allowing the domain name owner to control which computer/server has the email and website information.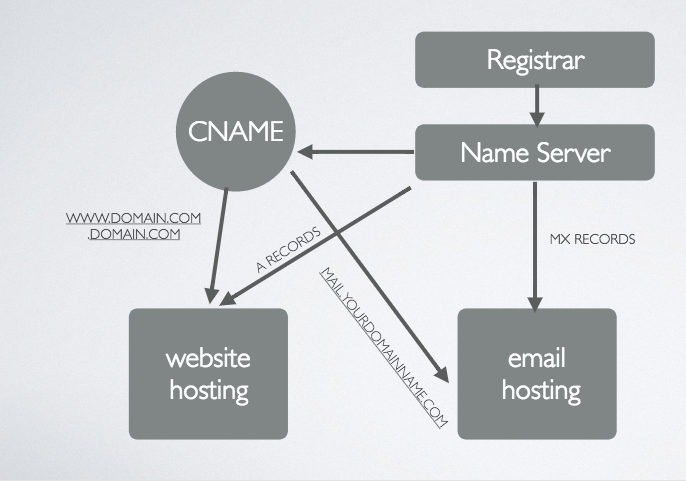 HOW TO LOOK UP YOUR HOST RECORDS?
Name Server, CNAMES, A Records, MX Records
Click the button below and enter your domain name.
WHAT IS MANAGED HOSTING?
• Security: automatically blocking, protecting from, and removing viruses
• Support: constantly upgrading, fixing, and monitoring
• License Management: renewing your hosting, themes, plugins, SSL certificates, etc.
Watch The Video!
Register for a free WordPress hosting webinar.
"How to prepare yourself to use the world's best WordPress hosting solution."
You must watch the video to get the discount code.
STEP TWO
Preparing for the Transfer
The transfer process is always fun. First you have to get both parties communicating. If either party doesn't answer their email, transferring a domain name or website can become an impossible task. When you have a single party doing the transfer for you with access to all your assets things become considerably easier.
PREPARING TO TRANSFER
• Domain Name: Authentication Code
• Website Files
• Emails
PREPARATORY NOTES
• Document everything you do
• Save all your username and passwords
• Rely on Experts
POST CHECK
• Verify your MX and A Records
• Test your email accounts
• Test your contact forms
STEP THREE
The Major Success Secret
THE SECRET… The more you can keep your assets together the better. Sometimes business complexity dictates you may need to do something more sophisticated, like hosting your email with Google or Office 365. You can use the same website mentioned above to check your records, but the best route to take is having a professional at the other end of the support queue.
Hire a company – not an individual – who will provide you the technical support and knowledge that you need to get through the process.
Ask and you shall receive. Working with knowledgeable staff who use a work-request ticket system will help you.
Watch The Video!
Register for a free WordPress hosting webinar.
"How to prepare yourself to use the world's best WordPress hosting solution."
You must watch the video to get the discount code.
PRETTY SIMPLE? …YEAH
Now that you know100% of the technical process and have documented your current assets, you can increase your chances of stabilizing and successfully hosting your WordPress website.You just need the best WordPress managed hosting solution for small businesses.
OUR MANAGED WORDPRESS HOSTING SOLUTIONS WILL:
Provide step-by-step, day-by-day support for all the technical aspects.
Reduce your time fighting the hackers and spammers.
Save you money with integrated automated solutions.
EXCLUSIVE SPECIAL OFFER
• 10% Off your next annual hosting purchase. ($44 + Value)
• Free migration services to include WordPress files transfer. ($375)
• Free security scan and virus removal. ($100 value)
• Bonus:  Social media follow and share set up. ($120 Value) That's over $600 in saving and bonuses your receiving.
SPECIFIC INSTRUCTIONS
1) Watch the Video
2) Get a customized hosting recommendation: http://bit.ly/shepherdsloft101
3) Once you get your hosting recommendation, use the specific link in the recommendation to begin checkout process.
4) Enter the 10% discount code provided from the Webinar.
THINK ABOUT IT
• What if you do nothing….you will stay stuck in the same situation.
• What if you take action right now…you are giving yourself the best possible chance to fortify your website hosting and get your business rolling!
• Be confident in the fact that you will have the support you need to properly host your word press website.
WHAT HAPPENS NEXT
• After you have finished checking out we will begin processing your order.
• It normally takes about 48 hours for our engineers to install and add your licensed products.
WHAT'S HOLDING YOU BACK
• Are you sitting there giving yourself excuses?
• Scared it won't work – Don't let that hold you back! Move forward and give your business the best possible chance to succeed.
• Don't have the money – Take advantage of our hosting recommendation to find out how to save.
• Don't have time – Make time! We are talking about the success of your business. The longer you wait the stiffer the competition gets.