This summer at Shepherds Loft we would like to introduce two new services social media auto-posting and website form monitoring.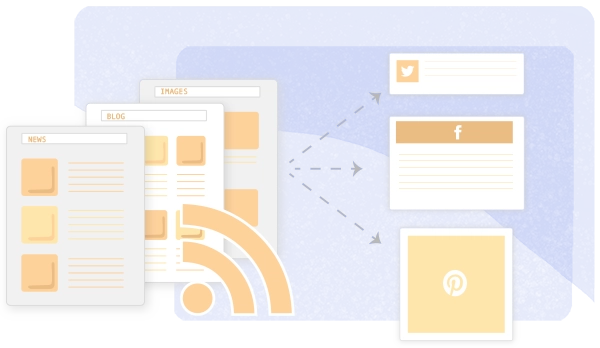 Auto-posting to social media from your website
In May we wrote a blog post "Your website is a powerful tool for social media." that included the benefits of social media auto posting. If you missed it go back and check it out.
If you are adding new content to your website like events, projects, or blog posts then those can be auto-posted to your social media. The feeds from your website connect to our new service which posts to your social media.
There is no cost for the social media auto-posting service other than the setup.
The setup takes about an hour depending on how many social media accounts you want to connect to. Then the next time you add new content to your website it will be posted to your social media. In addition, we can also schedule the post to repeat one or two times at intervals. Lastly, there is a setting to add your preferred hashtags or allow auto hashtagging.
Website requirements for social media auto-posting
To get the most out of your social media auto posting it's recommended that you add new content and have a business-managed hosting plan. The business-managed hosting plan includes integration with Mailchimp and social share/follow icons on your website.
Now that you've socialized your website and are getting backlinks it's time to make sure that you're getting those leads. New customer leads are the most important part of any website. So let's start monitoring form entries and email notifications.
Website form monitoring and email notification validation.
Website form monitoring is a process of making sure that your form is working, and a test email notification is sent. We verify that the form is working, and you will receive the test email notification every week. If you do not receive the weekly test email notification then your email may not be working, not the form.
Here's how website form monitoring works!
Our new form dashboard connects to your website form. When your website form is not working we are alerted. By getting these alerts we can act fast, fix your form or advise you of any email issues. If you don't receive your weekly test email notification, please inform us immediately.
Website requirements for form monitoring and email notification validation.
Website form monitoring requires both a business-managed hosting plan or higher and a maintenance plan.
Our maintenance plans are sold separately and they can be scaled to fit your business. They allow Shepherds Loft to make website improvements to quality, SEO, accessibility, and website form conversion. These maintenance plans also include content writing and updating.
If you are concerned about website changes taking up too much of your time don't worry. We have tools that help us measure your website quality and optimization. That means we can make improvements to your website without taking up any of your time.
Are you worried about wasting money?
Your maintenance hours roll over from month to month so you never have to worry about losing them. We keep track of all the time we spend improving your website and the changes that you request. So at the end of the year, you can see what your balance is.
To clarify, here's the difference between maintenance plans and managed hosting.
Our managed hosting plans include support, licenses, and hosting. They only include fixing software-related issues when the website appears to be broken. For example, this would include fixing bugs or incompatibilities between software.
New Tricks for your website without learning anything new.
Yes, I know this all sounds very technical. The bottom line is your website can be more social and we can ensure that you're not missing those new leads. Let's give your website an edge.
The setup time for both services is estimated at 1 to 2 hours. Book an appointment or call if you have any questions.