#websitestory #blog #htmltoWordPress Subscribe for more small business website design and management. @pressable @eventsreplay @shepherdsloft @elegantthemes
Customer introduction
"Hi! So, my name's Wendy Miller, and I had a vision about a blog that I wanted to start. Mostly a food blog, and ideas on life. So I started on my own track, and I went down…it's called Magnolia Manor and I tried to create it in WordPress and I did it, but it's not very good."
Project Scope
Hi there, I am David Grubb, founder of Shepherds Loft. It was really great to meet Wendy at the coffee house. ,We are revamping Wendy's website and we want to accomplish 3 things:

highlight Wendy's passion for creating recipes and blogging
allow readers to interact with Wendy by subscribing, posting comments, and sharing on social media
monetization through the use of ads
The team is going to get started on the website. Meanwhile Wendy has invited me to dinner at her house to see how she puts these amazing recipes together.
Customer Backstory
"Hey! How are ya?"
"Fantastic!"
"So, this is the inside kitchen but the Egg is outside, so that's where we're kind of wanting to get that whole thing going."
(Offscreen) "Well we'll tell you about it."
"Yeah. Well let's take a quick little gander then."
"This is gorgeous!"
"Well, normally, on a pretty day the view is quite stunning. So with whole in mind…the whole idea of cooking on the Egg…so he going to do the steaks out here on the Egg. Obviously it's more for like smoking and stuff like that, but you can use it as a grill, so…yeah."
The Solution – website is completed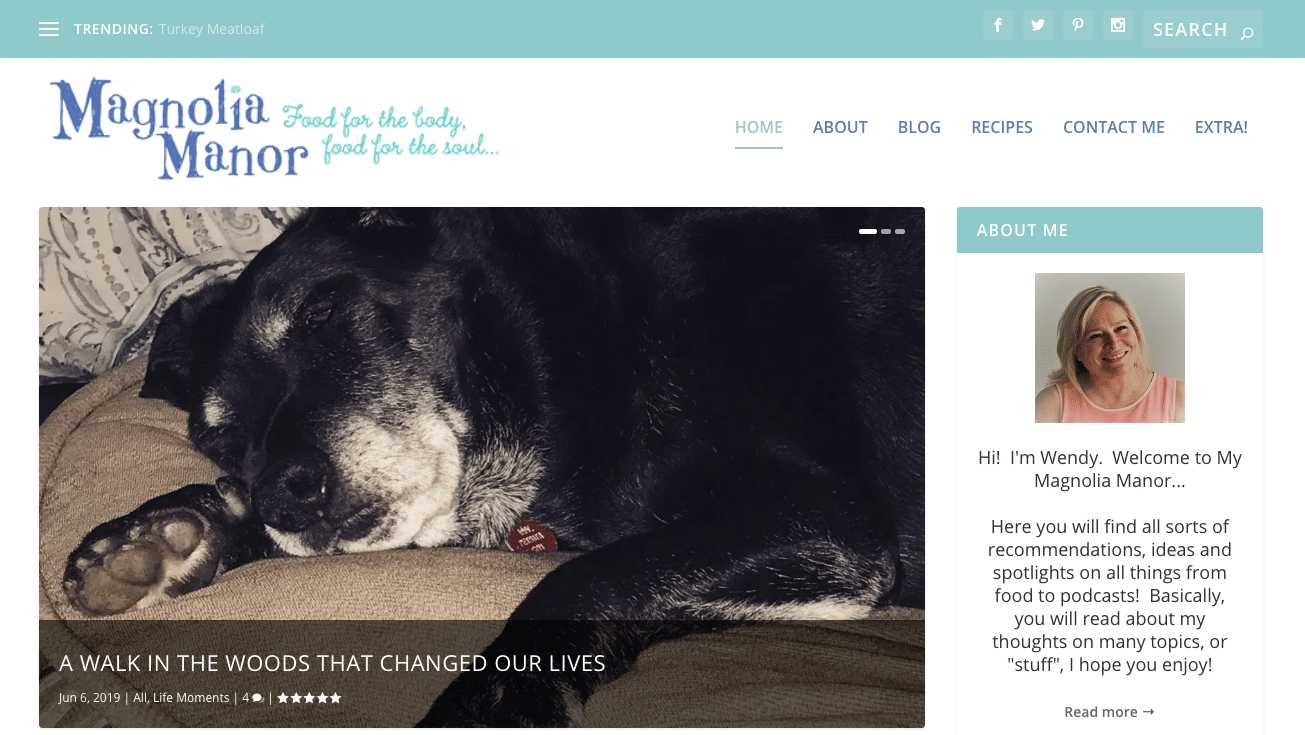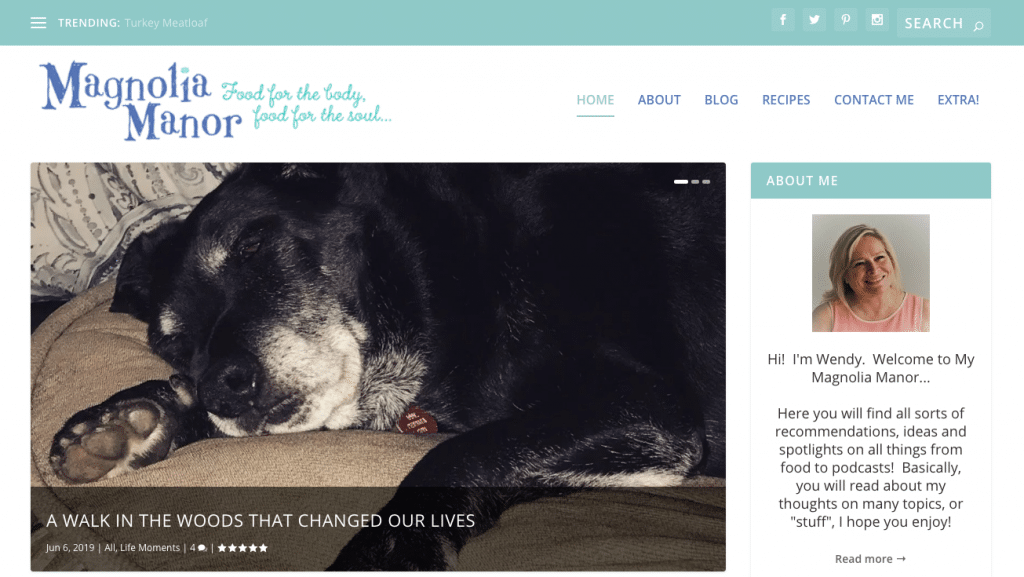 Now that I've had the chance to see Wendy in action and taste her amazing recipes for myself, let's see how the team did on the website.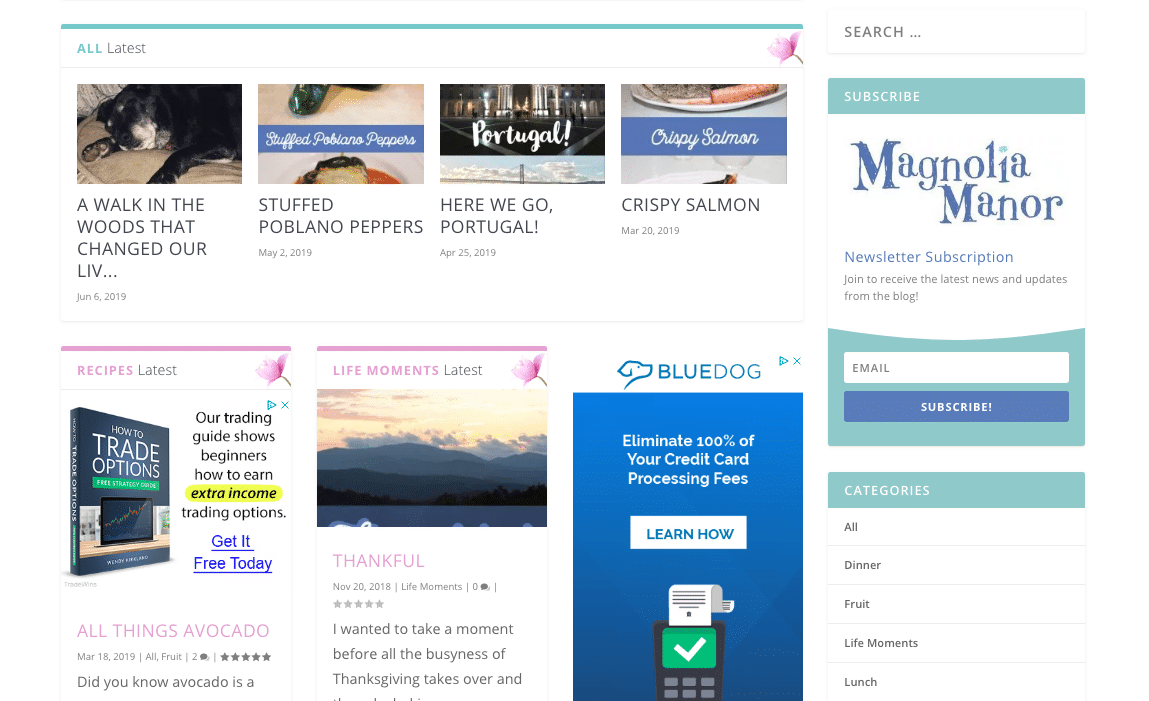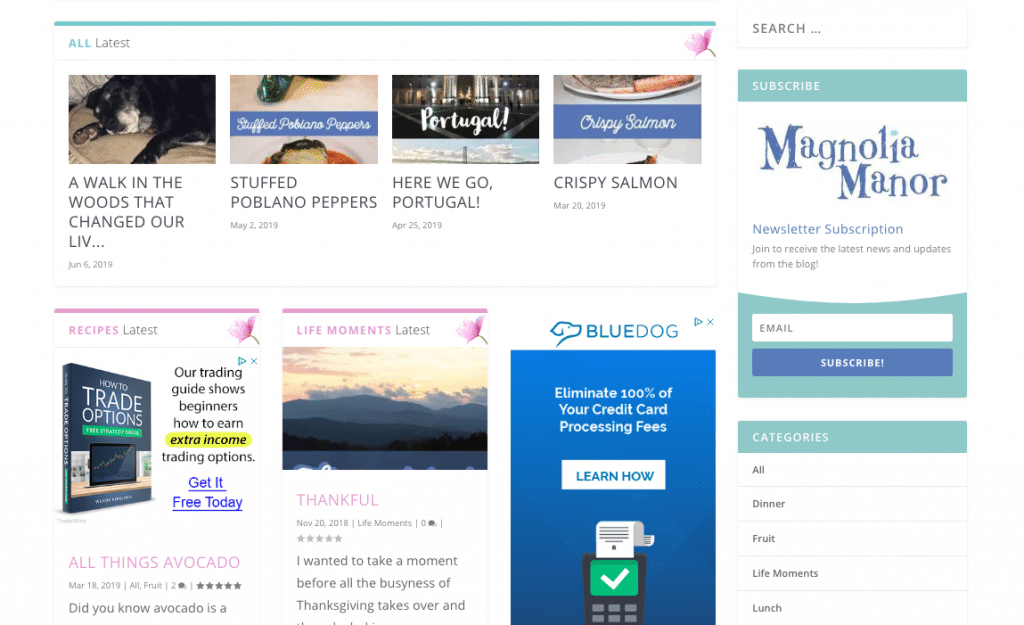 Wendy signed up for our Business plan, which includes marketing tools like SEO, pop ups, and social media icons. Her website is now secure and mobile ready. Wendy's website is now using the Extra Theme from Elegant Themes, which gives her a lot of options she can use to build an online following.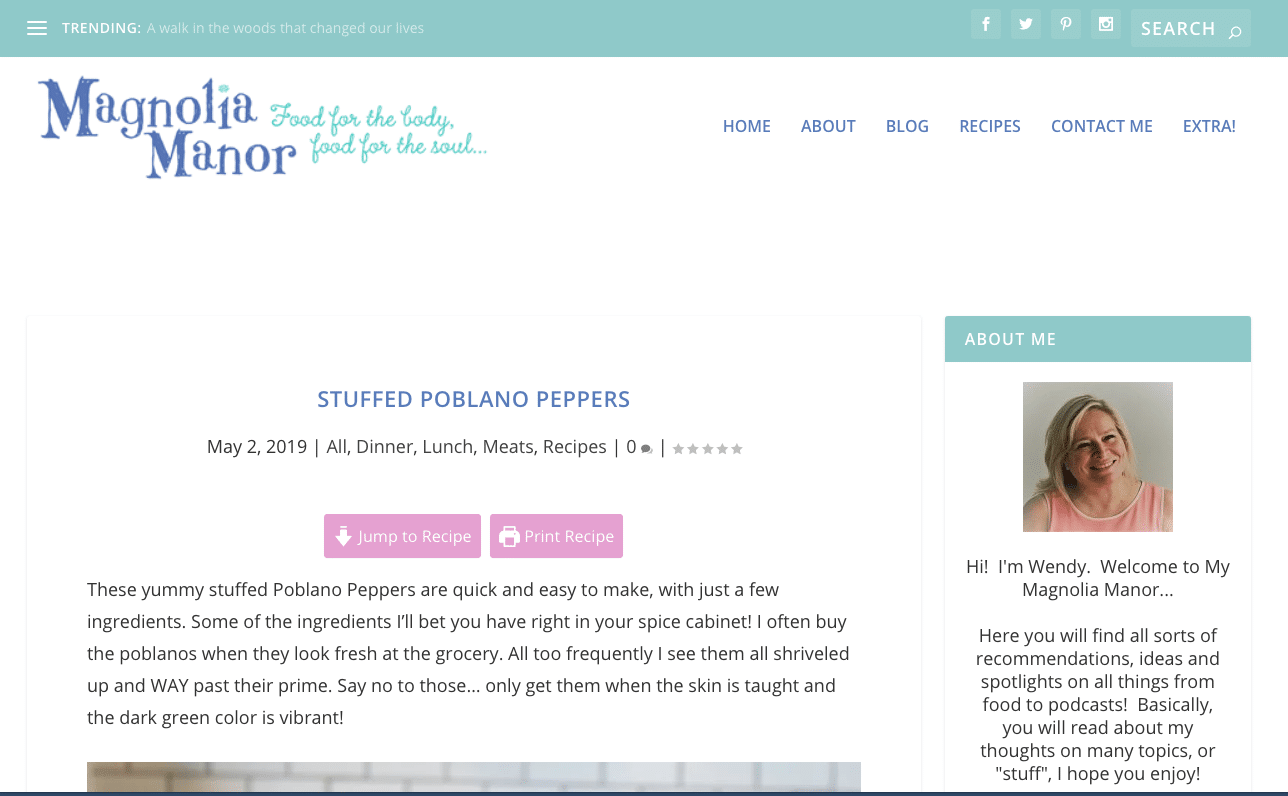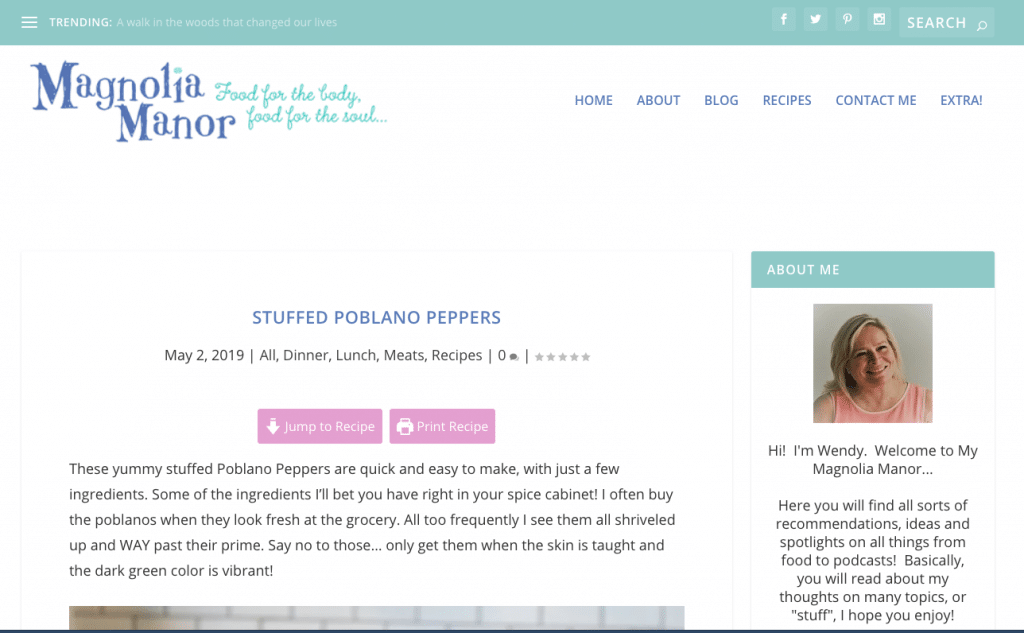 Each of Wendy's blog posts has a "skip to recipe" option button at the top the page. Wendy does a great job of telling the story of how to cook one of her recipes, but this tool is really handy if you're coming back to a recipe after you've already read the story. Be sure to comment on her posts and share them on your favorite social media!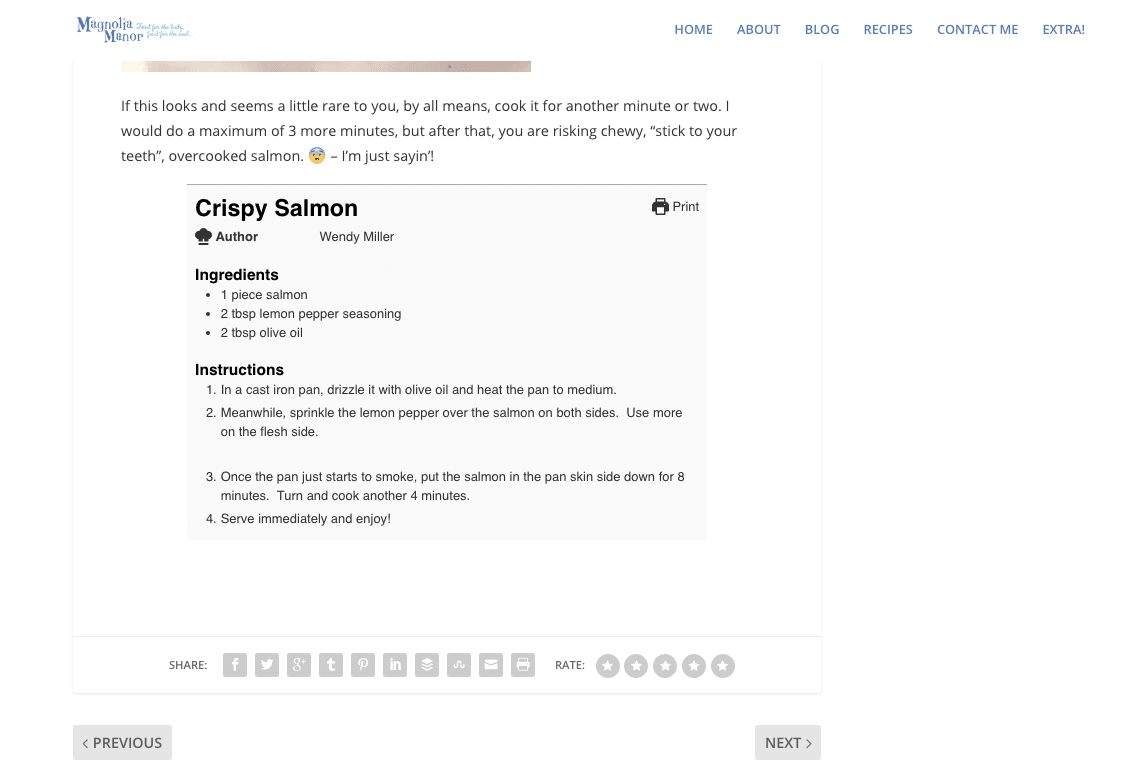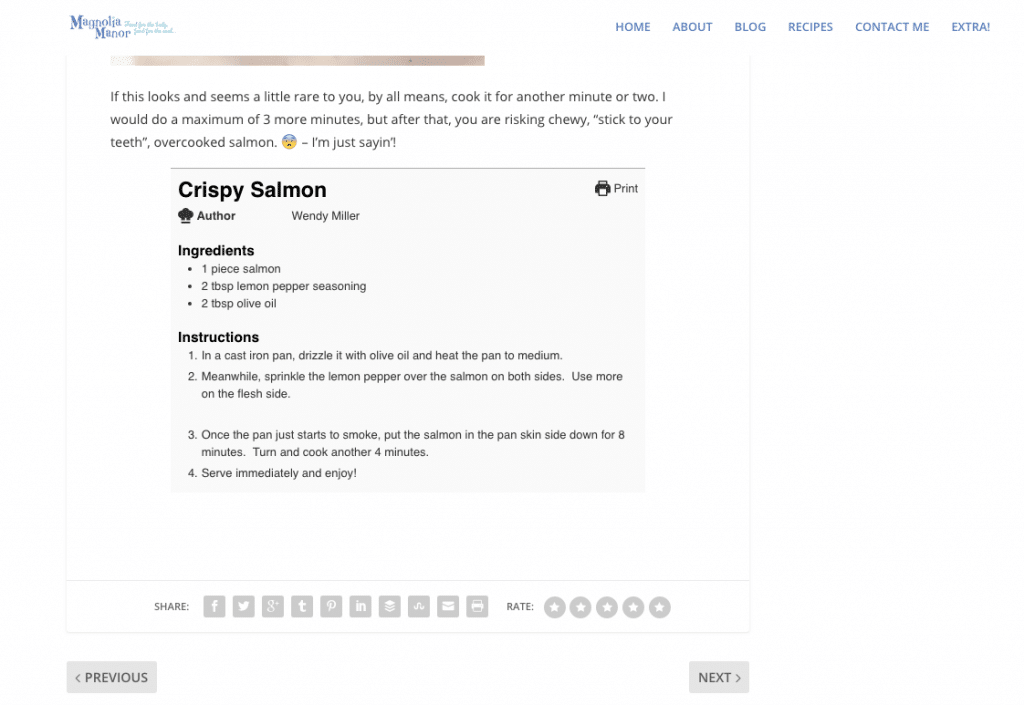 Now that the website is completed, let's hear Wendy's opinion of it.
Customer Recommendation – the reaction
"Really really pleased with it. It's just…it's beautiful, it's flowing, it's the exact way I wanted it to go, and I believe it's going to help me scale. My intention is to grow this business over the next couple of years, and it's really more about ideas and collaborating with other bloggers, and people who kind of do the same sort of thing that I'm doing, but you find your own niche with it. But I think he's going to be able to help me scale and grow. He's hosting the site…he just takes care of everything on the back end. So it's…for me, it makes me be able to do my creative side and be able to not worry about a thing on the back end. So they're just going to be able to help me grow and scale, and let's go together."
Thank You
Thank you Wendy for wonderful dinner!
Thank you to our sponsor, Pressable, for hosting our websites
Thank you to the team for a job well done.
And thank you to our video guy Will at Events Replay
Stay tuned for next episode about a famous Cajun musician, Tony Balfa, and his well-known business Cajun Masonry.
Please comment, share and subscribe.
Other Website Stories
Website services and management used