WordPress Support Options
We only support WordPress websites. This gives us focus on serving you better. Choosing the right WordPress plugins and following best practice procedures keeps your website running smoothly.
For immediate WordPress Help, please click on the toggle headings below for common help questions and answers.
For personalized WordPress Support please click "Start a New WordPress Support Ticket" heading below and fill out the form.
Managing Your Shepherds Loft Maintenance Account
How do I update my billing information?
1. Visit the Shepherds Loft "
My Account
" page: https://shepherdsloft.com/my-account/
2. Login
3. On the left click "Payment Methods"
4. On the right Click "Add Payment Method"
How to Switch Shepherds Loft Plans?
1. Login by clicking My Account
2. Click on Subscriptions
3. Click the button "Switch Subscriptions"
4. Add a quantity of "1" in the gray box next to the service you want to switch to.
5. Click "Proceed to Checkout"
How to I download my products?
1. Login by clicking My Account
2. Click on "Downloads"
3. Click the product button in the download column
How do I view my current and past WordPress support tickets?
1. Click on "My Account" in the top navigation
2. Login
3. Your ticket will be listed on the left of the dashboard.
Basic WordPress Support operations
I can't login to my WordPress website, it says wrong password.
1. Visit your website
2. add /wp-admin/ to the end of the URL
3. If you do not have a WordPress.com account click the text on the bottom "login with username and password"
NOTE: the reason your login may not work is because you clicked the blue button that says "login with WordPress"
How to reset your WordPress Login password?
How to Reset Your WordPress Login
If you know your username and the email account in your profile, you can use the "lost password" feature of WordPress.
Go to your WordPress Login page (something like http://yoursite.com/wp-admin/)
Click on lost password
You will be taken to a page to put in some details. Enter your user name and the email address on file for that account.
Wait happily as your new password is emailed to you.
Once you get your new password, login and change it to something you can remember on your profile page.
For security purposes we are now requiring you to create a "Strong" password. The website will help to generate a "Strong" password: http://passwordsgenerator.net
How to restore a deleted page or post?
1. Go to Pages or Posts depending upon which one you want to restore.
2. Click on Trash
3. Hover over the page or post to restore then click "Restore"
4. Your Page or Post will then appear in your normal list. Click on All to return to the complete list.
How to restore a previous version of a page or post?
1. Visit your website
2. Log into your Dashboard
3. Visit the page you want to restore a previous version of
4. Click "Edit Page"
5. Using the Gutenburg Editor on the right side under "Document" you will see "revisions" but only after you have made two edits.
6. Click on "Revisions"
7. On the left click "Previous" to go back one revision.
8. On the right click "Restore this version".
How to "Enable Visual Builder" for Divi?
1. Login to the WordPress Dashboard
2. Navigate to the page you want to edit.
3. At the top of the page click "Enable Visual Builder"
4. Click "Start Editing"
What if I get a "File Change Warning" email Notification?
If we suspect any security threat to your website we may turn on File Change Warning Notifications to alert us of all your website activities.
Normal website updates trigger these alerts. So, getting an alert does not mean that your website is hacked.
How to create a new blog post with Gutenberg?
login (yourwebsite.com "/wp-admin/"
click +New > Post
add a Title
add content
add a feature image (under Document on the right sidebar)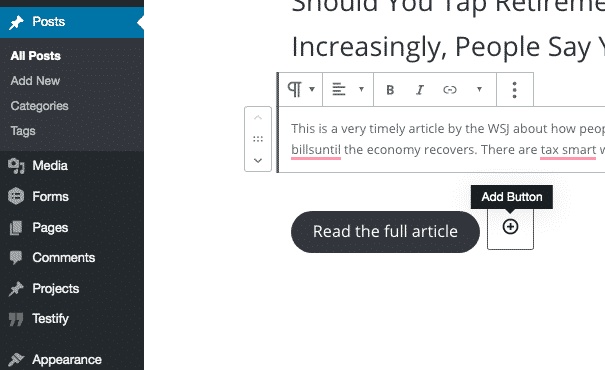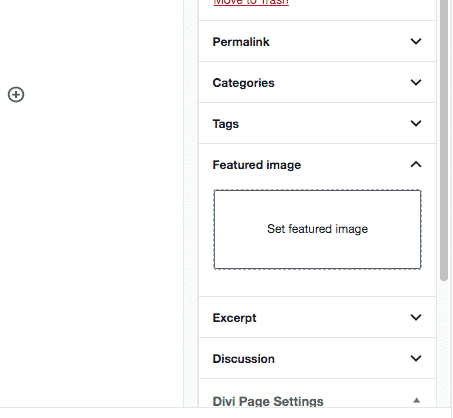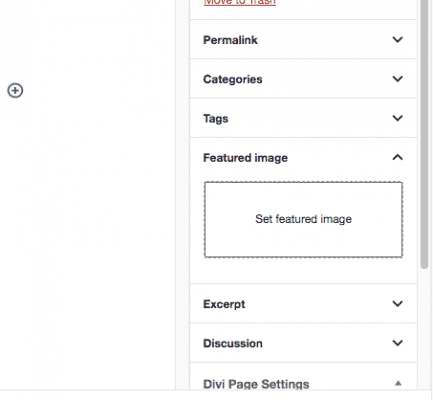 Start a New Support Request