Landscape Design Innovations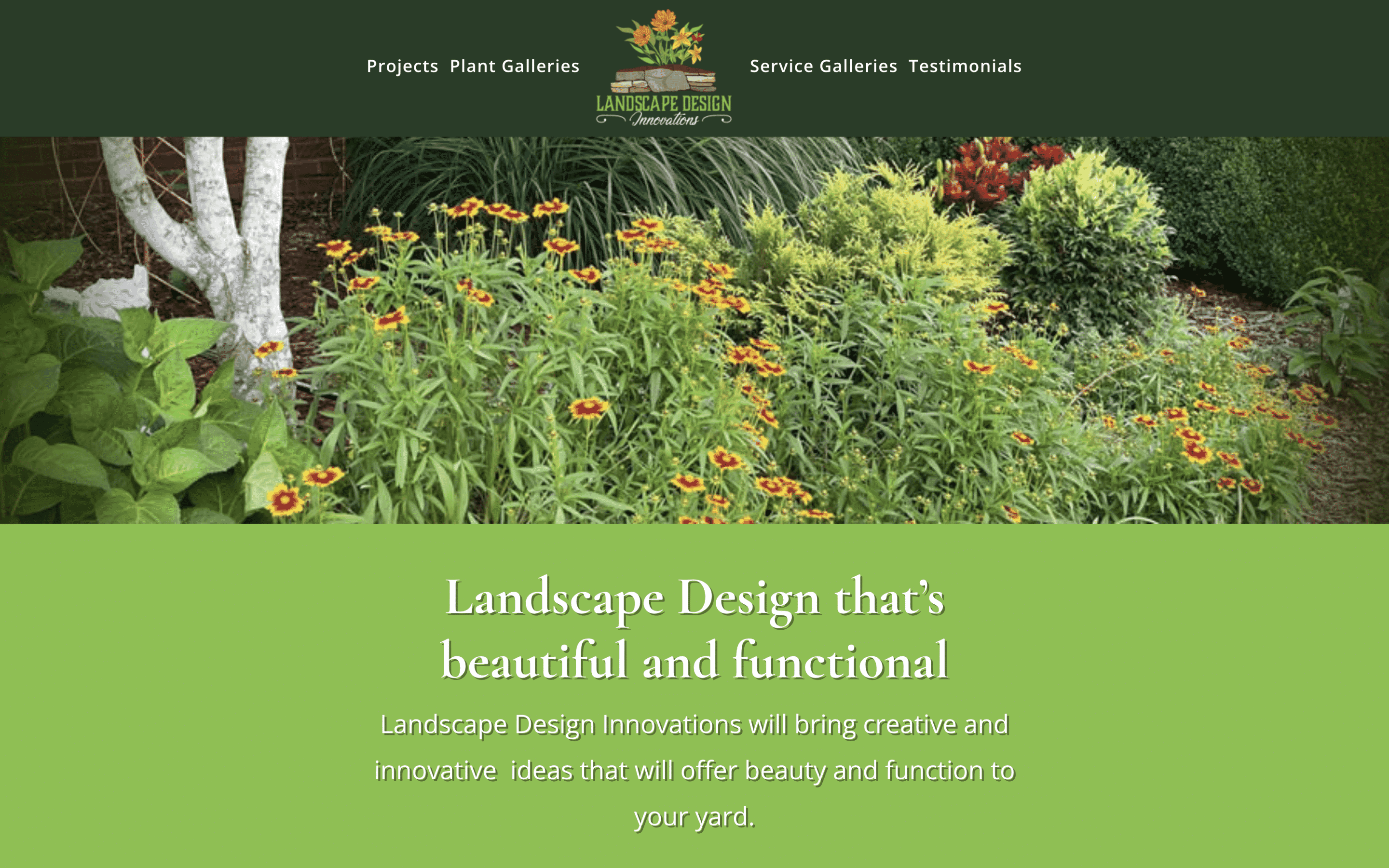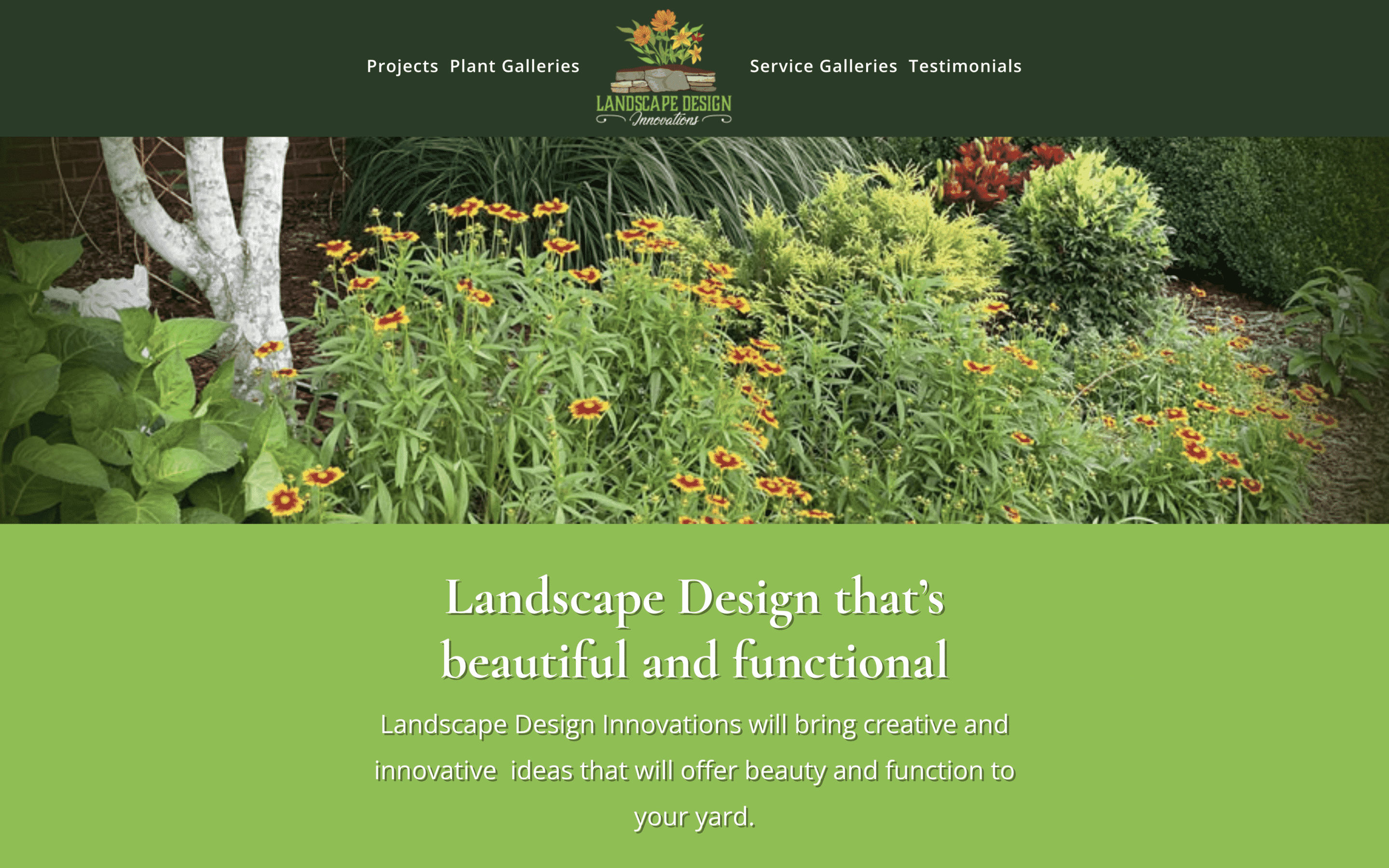 Website Details
Client Evon Creamer
Original Design Date Feb. 2021
Updated Monthly
Skills Branding, Web Design, Content Management, Writing
Services Exclusive Web Design, WordPress Management, SEO, and Customer Qualification
Landscape Web Design "Home Page"
The home page banner opens with her love and passion for landscape and a beautiful picture of a flower bed.
The following section provides pictures and descriptions of all her landscaping services.
The middle two sections of the home page describe her expertise and guarantee followed by customers testimonials.
The last section are commonly asked questions about landscaping in a two-column accordion.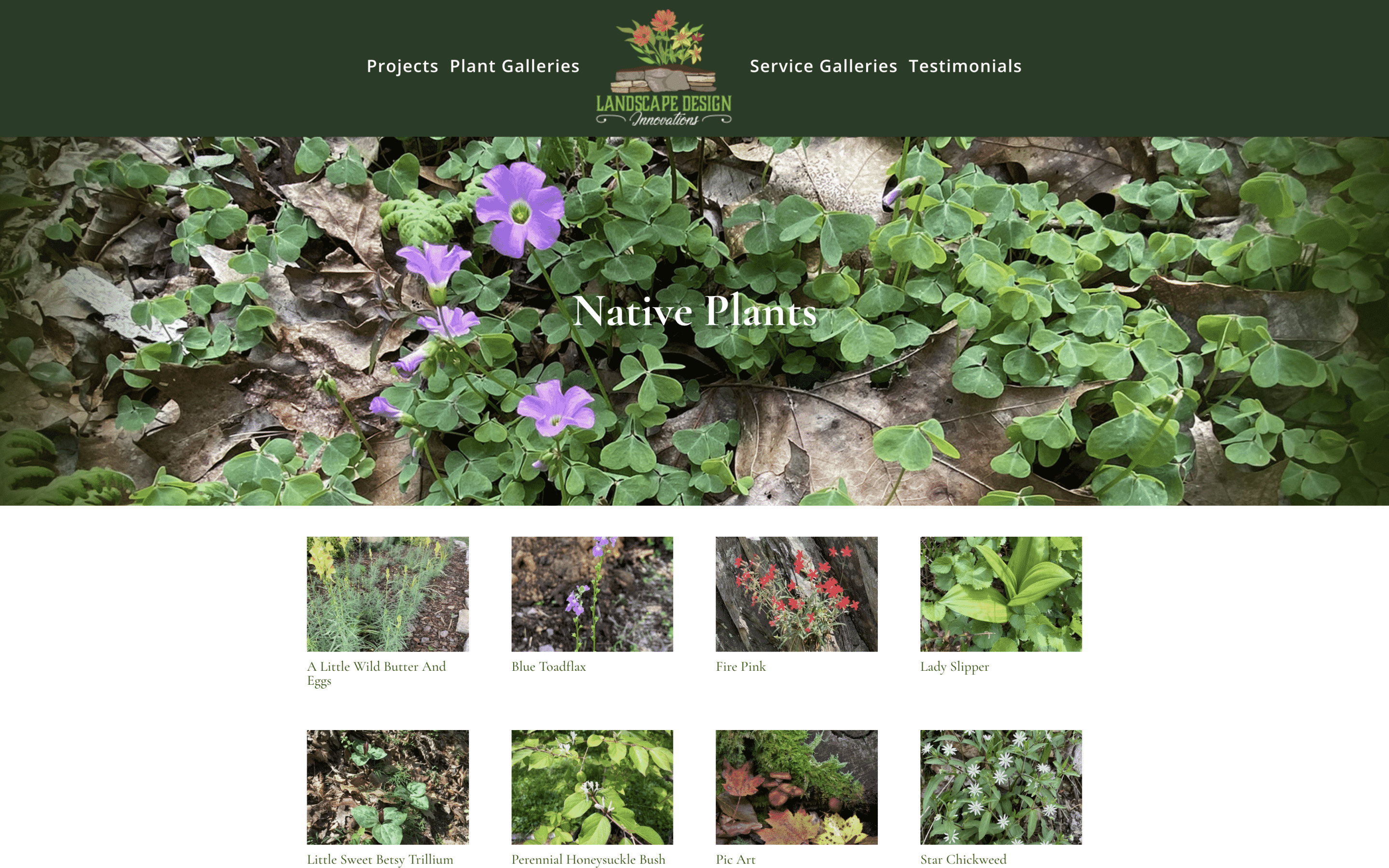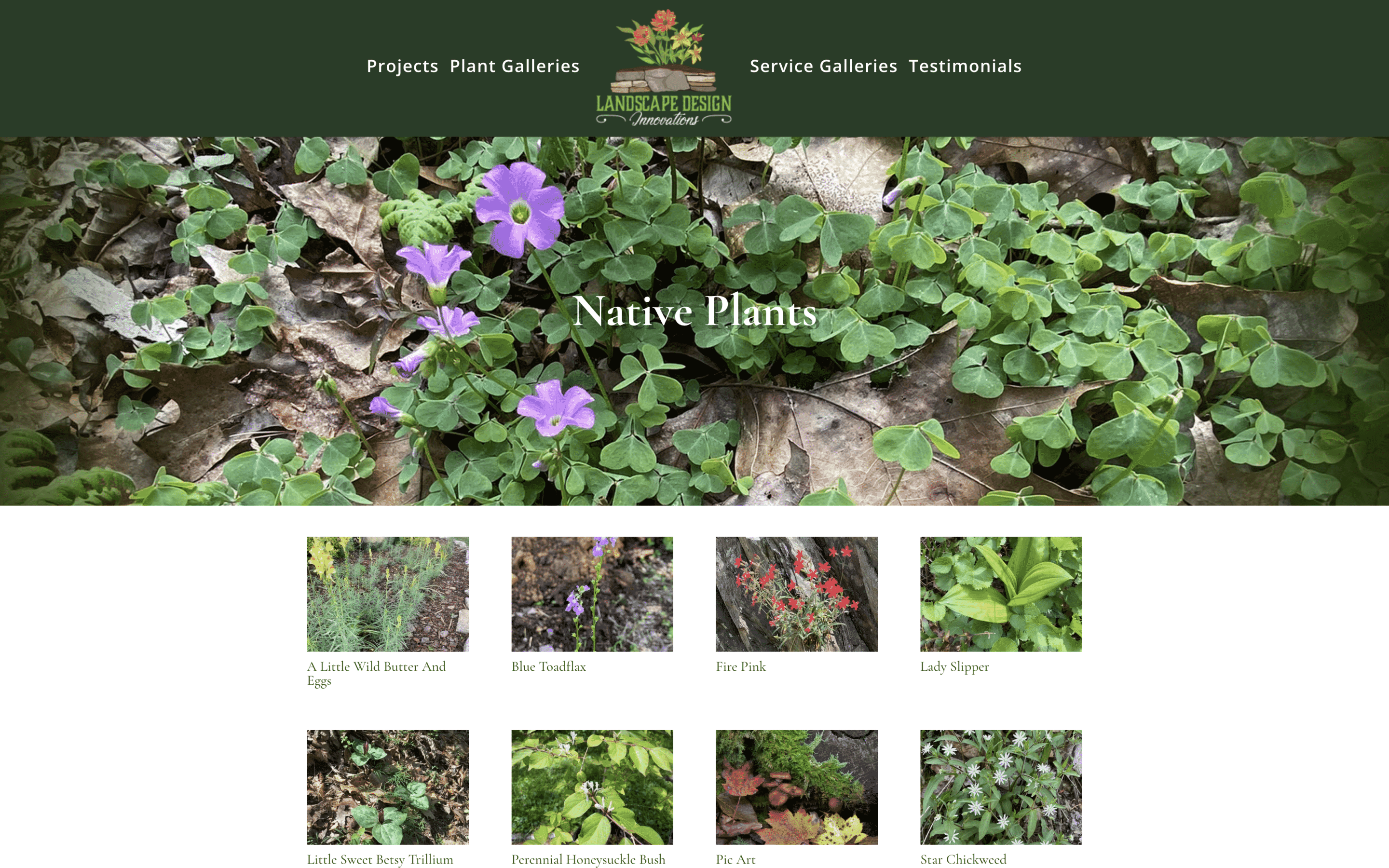 Project and Plant Galleries
Every beautiful web design project starts with great work and quality photography. Evon does an amazing job designing landscapes for her customers.
She provided quality photography to us and we worked together to build photography galleries for her projects and plants.
Customer Conversion
Evon is looking for customers who want something beyond just a yard. They want a beautiful place to enjoy nature around their home. 
The key to helping her find the right match for her business required asking many questions. Most people think that a larger form will discourage potential customers from filling it out, however, the opposite is true.
Asking the right questions and making it easy for the customer to select or choose those answers makes a long-form quick to fill out. It also shows that Evon has is prepared to deliver a great service.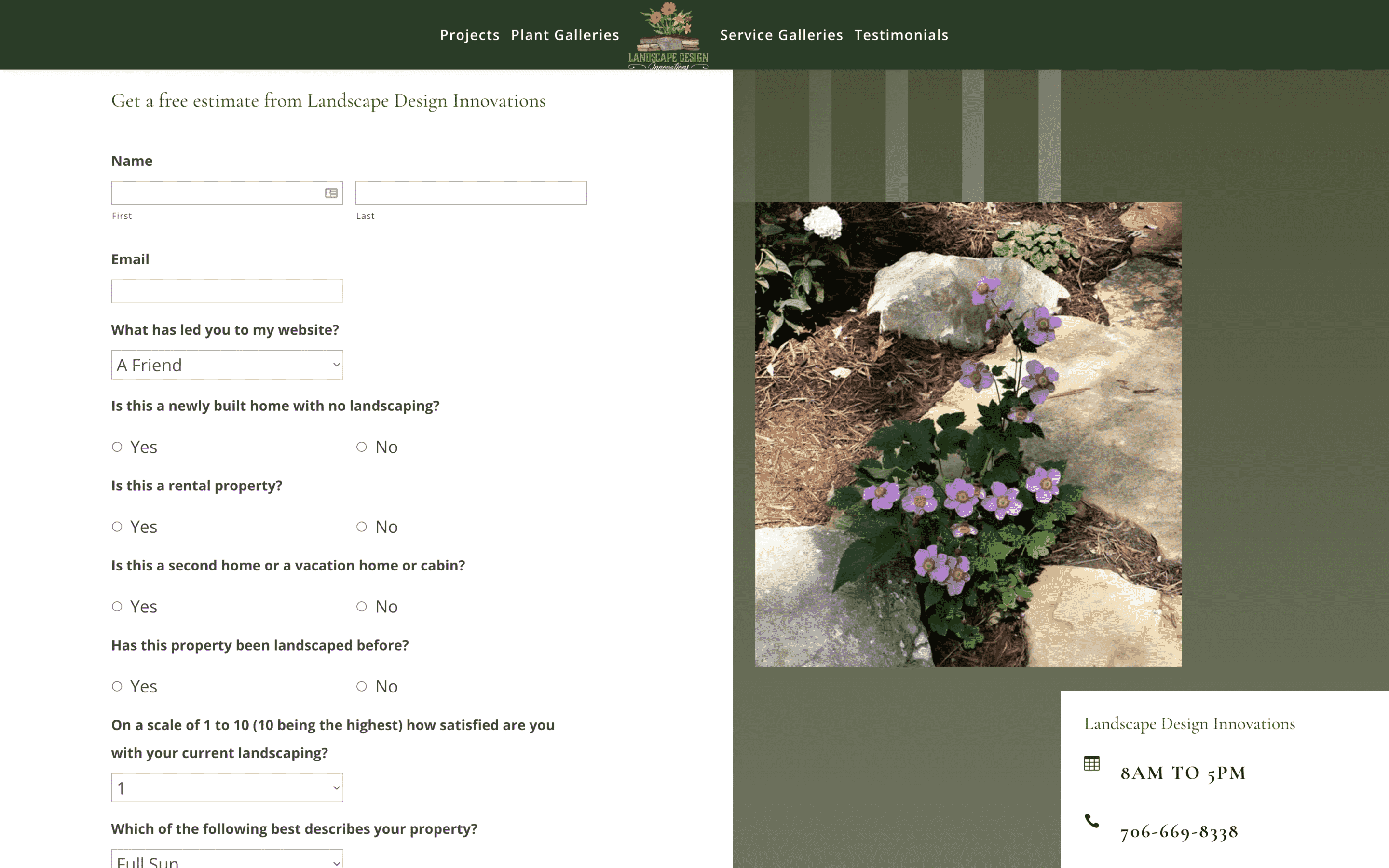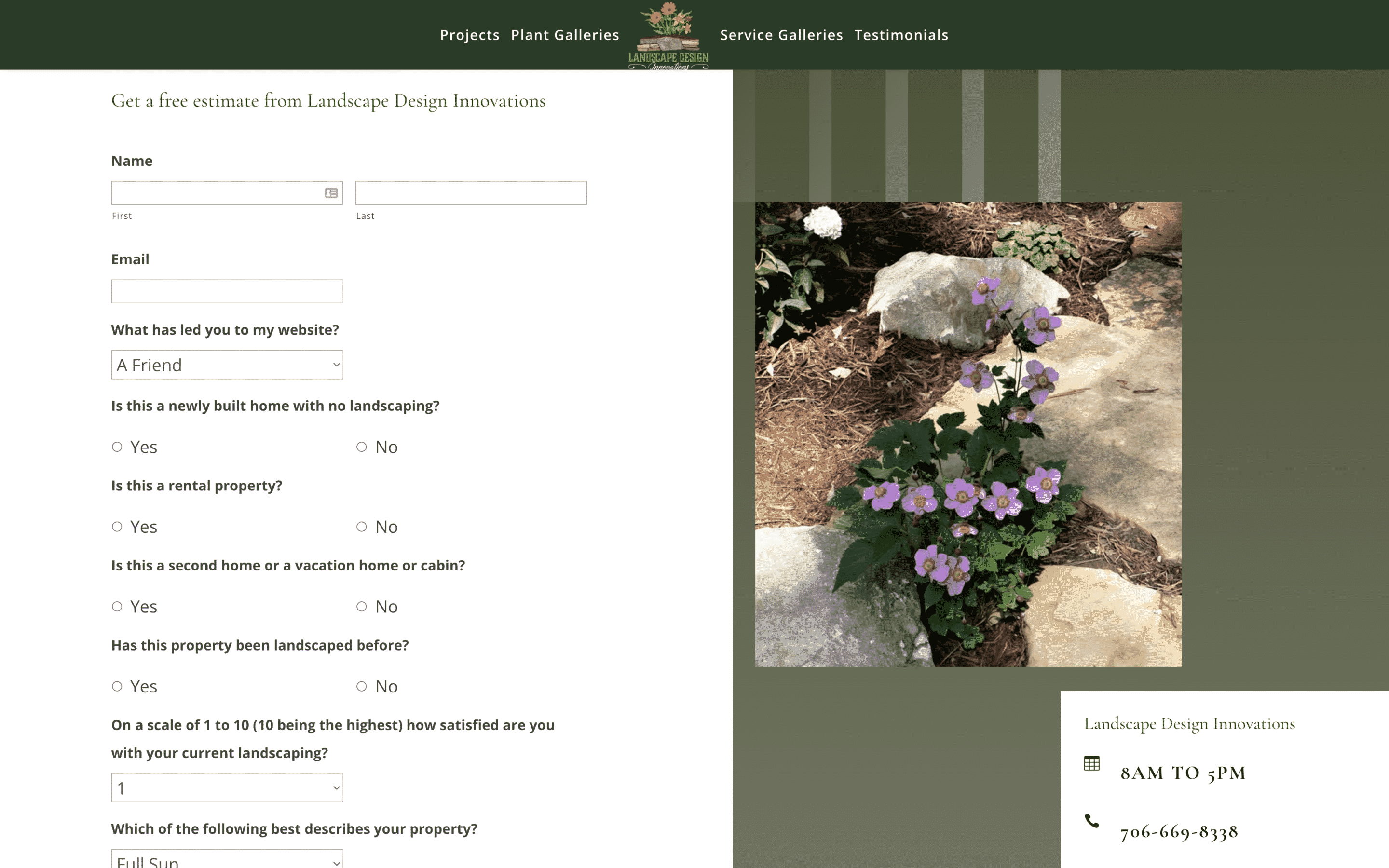 "Love, love, love Shepherds Loft. I knew next to nothing about web design and what it actually takes to build a website. David put everyone on my team that I would need right down to giving me someone who would keep up with my social media needs. Need a logo? Yep, he's got someone!
Thanks to all of you at Shepherds Loft, just as you predicted the hits started coming! Thank you for your kind patience with me as I learned to settle back and just let the process work. Would recommend you guys to anyone."