WordPress Management
Stop worrying about the technical stuff. We provide everything you need for
WordPress Management and Maintenance.
Premium products, support, hosting, security, backups, upgrades and updates.
It's great for web designers, businesses, and agencies.
Send a gift to a friend.
Send a coupon worth $50 off WordPress Management set up fee to a friend!
Why Choose Us For WordPress Management?
Our WordPress management uses a combination of the best web design tools without limitations, top-notch hosting technology, and proven industry processes, giving you maintenance free WordPress management. Our professional service creates the most comprehensive, hassle-free and consolidated billing for WordPress management.
Whether you are a business owner, web designer or agency we have plans that will save you time and money, allowing you to focus on what you do best. We will assist you with the technical stuff so you can be creative or grow your business idea into an awesome project.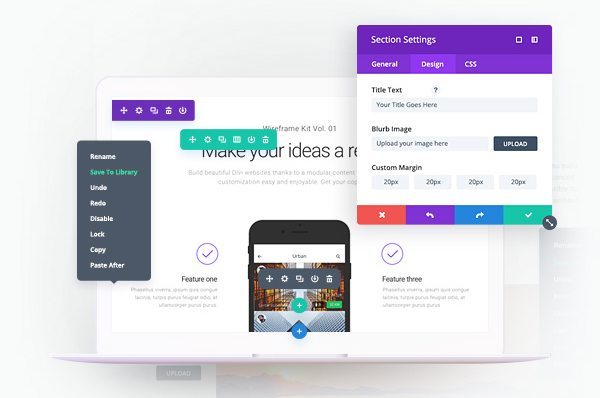 Every WordPress install now comes with Jetpack Premium!
Choose from any combination of WordPress management plans and add-on Performance and or Design Features for the best results. Preferred themes and plugins reduce or eliminate website conflicts. Replacing free or unpopular plugins and themes make all the difference to keeping your website up to date, safe and secure.
While training is not included, there is a full suite of basic video tutorials available with every WordPress install. Additionally, there are many design and marketing video tutorials available through our social channels.
We have been exclusively using WordPress since 2008. We are actively involved in the WordPress community, and we host the local WordPress meet up group.
WordPress Management Support
Secure
Constantly managed, professional security prevention and support. Every WordPress is cleaned, secured and protected.
Safe
Full daily copies of your website stored off-site and completely restorable.
Effective
Standard marketing integrations and add-ons like social media follow/share and SEO.
Faster
Weekly cleaning of spam comments, revisions, and database table overhead. Additional cache add-on.
Worry Free
Complete upgrades: PHP, WordPress Core, Database, Theme, and Plugins.
Support
Ticket system with up-time monitoring, break/fix repair, and free plugin installation.
WordPress Management Reviews
This team has been consistent with their quick response and answers to all of my crazy business owner questions. We have changes often to our site with the speaker's information and they are ready to help. 
…they are managing three different websites of ours. During that time we have experienced improved performance of our website and have received outstanding customer service.
If you have a WordPress site and are lost (like I get with WordPress!!) David and Shepherds Loft is the place to go. He keeps your data safe, and can work some awesome magic with your site and will help you with anything you need! 
Shepherds Loft has the best website support I have ever seen. They ensure all the websites they manage are kept updated and provide website modifications in a very timely manner.
WordPress Management Plans
Basic
Wordpress Management
Guaranteed Security

Professional Form Builder

Cleaning, Backup and Support

WordPress Hosting

Your price $1295/yr

Our price $396/yr

Your Savings $939/yr

Save 70%
Enterprise
Wordpress Management
Guaranteed Security

Professional Form Builder

Cleaning, Backup and Support

SEO and Caching (Speed) Tools

WordPress Hosting

WooCommerce Extensions

Affiliate Tracking

Your price $2532/yr

Our price $1188/yr

Your savings $1680/yr

Save 53%
Business
WordPress Management
Guaranteed Security

Professional Form Builder

Cleaning, Backup and Support

SEO and Caching (Speed) Tools

WordPress Hosting

Your price $1824/yr

Our price $792/yr

Your savings $1200/yr

Save 57%
*There is an additional fee to research, install and set up some plug-ins.
** Authorize.NET and some other payment gateways require the purchase and installation of a SSL Certificate.
Web Design and WordPress Management
We specialize in two areas, designing small business websites from 1 to 5 pages and converting websites to a more future proof, easy to use platform.
We like keeping prices low and helping clients get a quick win, building an internet presence quickly. We believe getting online fast with a nice looking website is more important than going through a long drawn out process of building an extensive perfect website, especially if you have never had a website before. The advantage is building search results sooner rather than later. After you presence has been established we can take an Agile approach to build out your website and growing your business.
We also enjoy getting clients onto a better technology platform that is easier to use. We convert websites from other CMS to WordPress, HTML to WordPress or from one WordPress theme to our preferred one, Divi by Elegant Themes.
Wether it is designing a small website to get started or converting to our preferred WordPress platform then growing has an additional benefit. We have worked with Divi by Elegant themes for years and use it on ever website. We are faster and more knowledgable on this platform than any other. This allows us to answer your questions faster and be more helpful when providing managed WordPress hosting.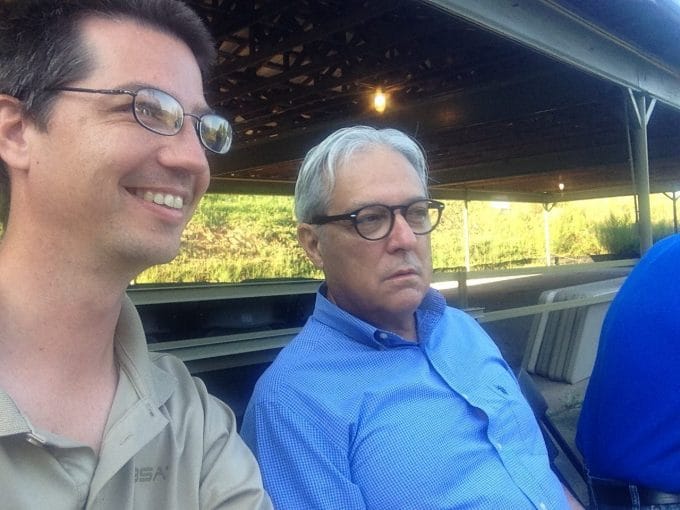 Home Builder Website success story with Michael Grant of Modern Rustic Homes
Hello I'm David Grubb from Shepherds loft we're doing an exclusive interview with Michael Grant from Modern Rustic Homes we built his website a few years ago but we want to go back and ask him how the website is performed for his business.
3 Types of Conversions to WordPress
Getting your first CMS, WordPress website can be a challenge: not knowing how to use it, what theme to choose, and which plugin will do what you want. We have carefully selected the Divi theme from Elegant themes, a framework that you can trust. We have also selected the best professional plugins to use with it. Converting your old HTML website will be a piece of cake for our professional web designers.
Picked a theme that you don't like anymore? Maybe your theme isn't releasing updates as fast as it should or maybe things are just breaking too often. We can convert your WordPress website from any theme over to Divi by Elegant Themes for one flat price. We will maintain your current design as much as possible so that the real benefit is standardizing your WordPress with up to date technology.
WordPress is the most widely used CMS by far. Maybe that is because it has the largest community behind it and offers the best selection of features for you to add to your website. Our team is experienced with moving and converting websites from another CMS to WordPress.
Three easy steps to convert to WordPress!
We consider maintenance as anything that improves your WordPress website. Adding content to your website is essential to keeping your website relevant and growing. Using a keyword strategy, you can reach top search results by adding new content on a regular basis and building links to your website. We can help you build that Search Engine Optimization (SEO) strategy,  getting your website to the top and staying there. If you are looking to do this yourself, we highly recommend and encourage it. We want to see you succeed.
Our WordPress Management Partners
WordPress Management FAQs
I want to get more clarity about your services and fees beyond hosting.
WordPress Management includes the hosting, support and licenses on preferred products. 
Is training included
No, but we do include both a basic set of video tutorials and Divi tutorials to help you learn. We are also glad to help answer any questions or find video tutorials for you. 
How does maintenance work?
WordPress maintenance is sold in 1/2 hour units, to do what ever you want. We will do our best to estimate as we go, so small tasks is ok. If you believe you need more help we have a $250/month maintenance plan that includes 3 hours per month. This will put you on a budget and includes any website changes, additions, SEO, lead capture, etc.
Why don't I need an SSL certificate and will the site be http: or https:?
You no longer need to renew your SSL license. Our managed WordPress hosting includes a free SSL certificate for every website. You website will be https://
Can I point or redirect other domain names to my website?
Yes, and there are two options here. You can point the A record to our IP address but you need to provide us a list of domain names. You can also "forward" your domain name to your primary domain name.
Do you provide FTP access?
No, we don't normally provide FTP access, specifically to the production server, however, given some time we could set this up for you. We can also offer you a development area so that you can push new designs from development to production without FTP access.
How often do you run upgrades?
We upgrade everything everyday, including WP core, DB, themes, plugins, and PHP. NOTE: any modifications to Theme or plugins files will be overwritten.
What else does your WordPress management include?
Hosting! And, we run back ups daily, clean/optimize weekly, scan for viruses weekly and have two uptime monitors on every website
How do you deliver emails from forms?
We use a third party service called Sendgrid to deliver emails from forms.
Can I transfer my website to another hosting company?
Yes, and we will help you. However, we own all licenses to themes and plugins which are not transferrable.
Does it cost anything to launch or migrate my website?
We have a full quality checklist for every website we make live. If our assistance is needed then you need to book an appointment from the website. There is a minimum 2 hour charge for launching a website either from development or another server.