…because it's too late to learn new "tricks".
Learning new technologies is a challenge. Instead, you should focus on your business.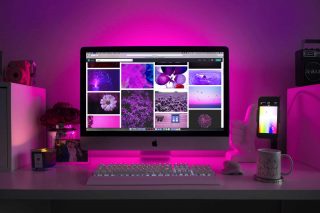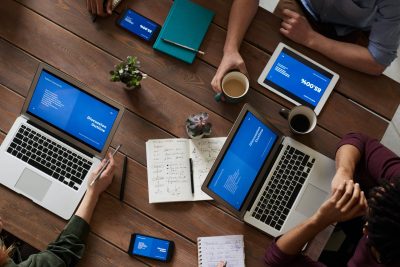 For years, we had a website that did nothing. We spent too much time designing and building a website that didn't serve any purpose.
Now, our business operates around our website, simplifying the process for the customers and our team.
Own An Effective Website In About 30 Days
Starting with a great-looking, well-written home page then making small additions over time will increase the effectiveness of your website and grow your business.
Still think you can just do it all yourself?
Customer web design success stories
Portfolio examples of past web designs
Marketing tips to grow your business
This team has been consistent with their quick response and answers to all of my crazy business owner questions. We have changes often to our site with the speaker's information and they are ready to help. 
If you have a WordPress site and are lost (like I get with WordPress!!) David and Shepherds Loft is the place to go. He keeps your data safe, and can work some awesome magic with your site and will help you with anything you need! 
…they are managing three different websites of ours. During that time we have experienced improved performance of our website and have received outstanding customer service.
Shepherds Loft has the best website support I have ever seen. They ensure all the websites they manage are kept updated and provide website modifications in a very timely manner.
I want to get more clarity about your services and fees beyond hosting.
WordPress Maintenance includes the hosting, support and licenses on preferred products.. 
Is training included
No, but we do include both a basic set of video tutorials and Divi tutorials to help you learn. We are also glad to help answer any questions or find video tutorials for you. 
How does maintenance work?
 WordPress maintenance is sold in 1/2 hour units, to do whatever you want. We will do our best to estimate as we go, so small tasks are ok. If you believe you need more help we have a $250/month maintenance plan that includes 3 hours per month. This will put you on a budget and includes any website changes, additions, SEO, lead capture, etc.
Why don't I need an SSL certificate and will the site be http: or https:?
You no longer need to renew your SSL license. Our managed WordPress hosting includes a free SSL certificate for every website. You website will be https://
Can I point or redirect other domain names to my website?
Yes, and there are two options here. You can point the A record to our IP address but you need to provide us a list of domain names. You can also "forward" your domain name to your primary domain name.
Do you provide FTP access?
No, we don't normally provide FTP access, specifically to the production server, however, given some time we could set this up for you. We can also offer you a development area so that you can push new designs from development to production without FTP access.
How often do you run upgrades?
We upgrade everything everyday, including WP core, DB, themes, plugins, and PHP. NOTE: any modifications to Theme or plugins files will be overwritten.
What else does your WordPress Maintenance include?
Hosting! And, we run back ups daily, clean/optimize weekly, scan for viruses weekly and have two uptime monitors on every website
How do you deliver emails from forms?
We use a third party service called Sendgrid to deliver emails from forms.
Can I transfer my website to another hosting company?
Yes, and we will help you. However, we own all licenses to themes and plugins which are not transferrable.
Does it cost anything to launch or migrate my website?
We have a full quality checklist for every website we make live. If our assistance is needed then you need to book an appointment from the website. There is a minimum 2 hour charge for launching a website either from development or another server.