Lomonaco Log Homes Website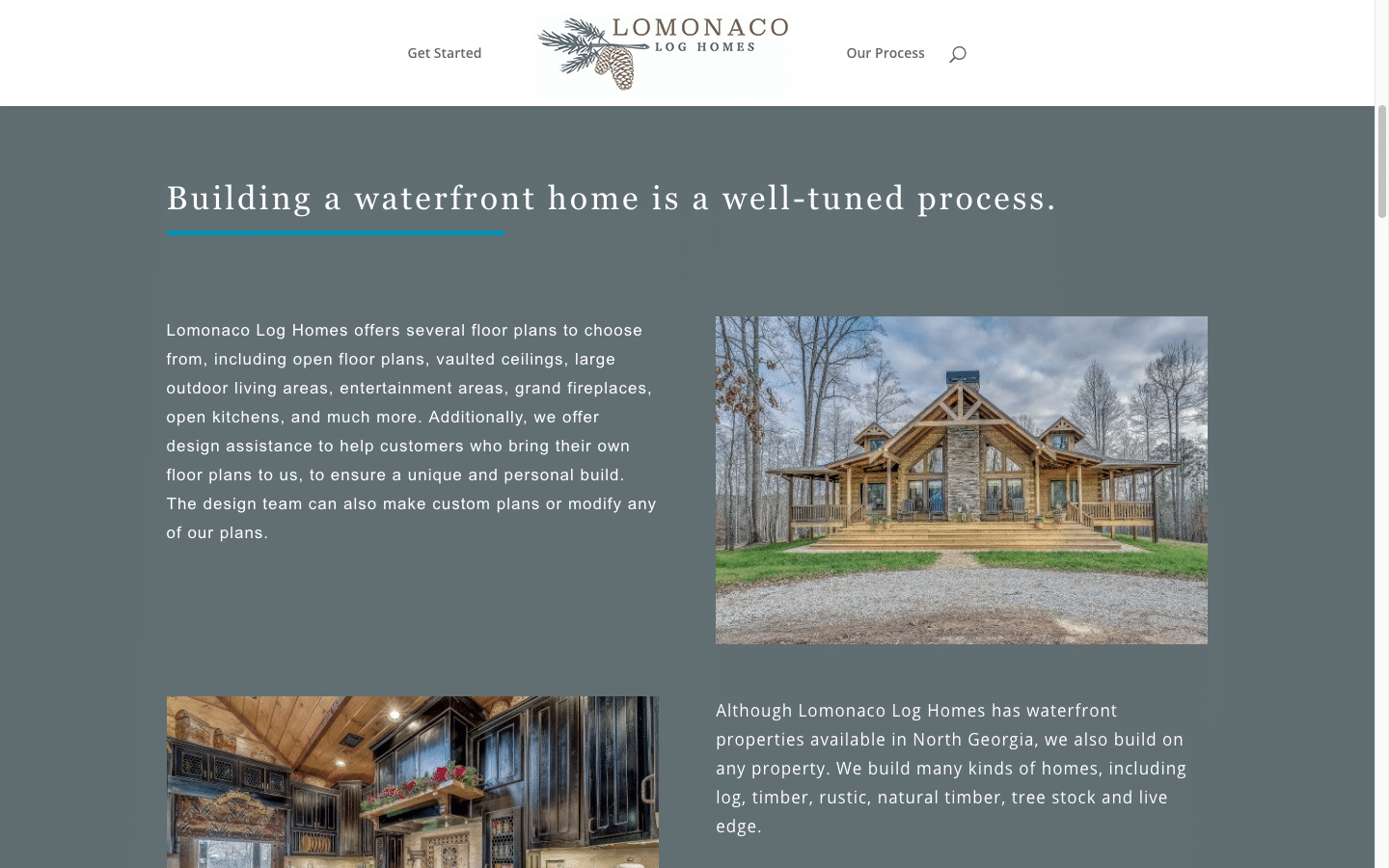 Sales Letter Style Home Page 
Ron was starting a new business and want to get to market quickly. After a few meetings and discussions we learned he had a special interest in building log homes near water. This formed our strategy for marketing and search engine rankings.
Log Home Builder Portfolio
The best way to show Ron's log home building skills is with photography. The web design allows the user to hover over the amber tinted images to reveal full color images.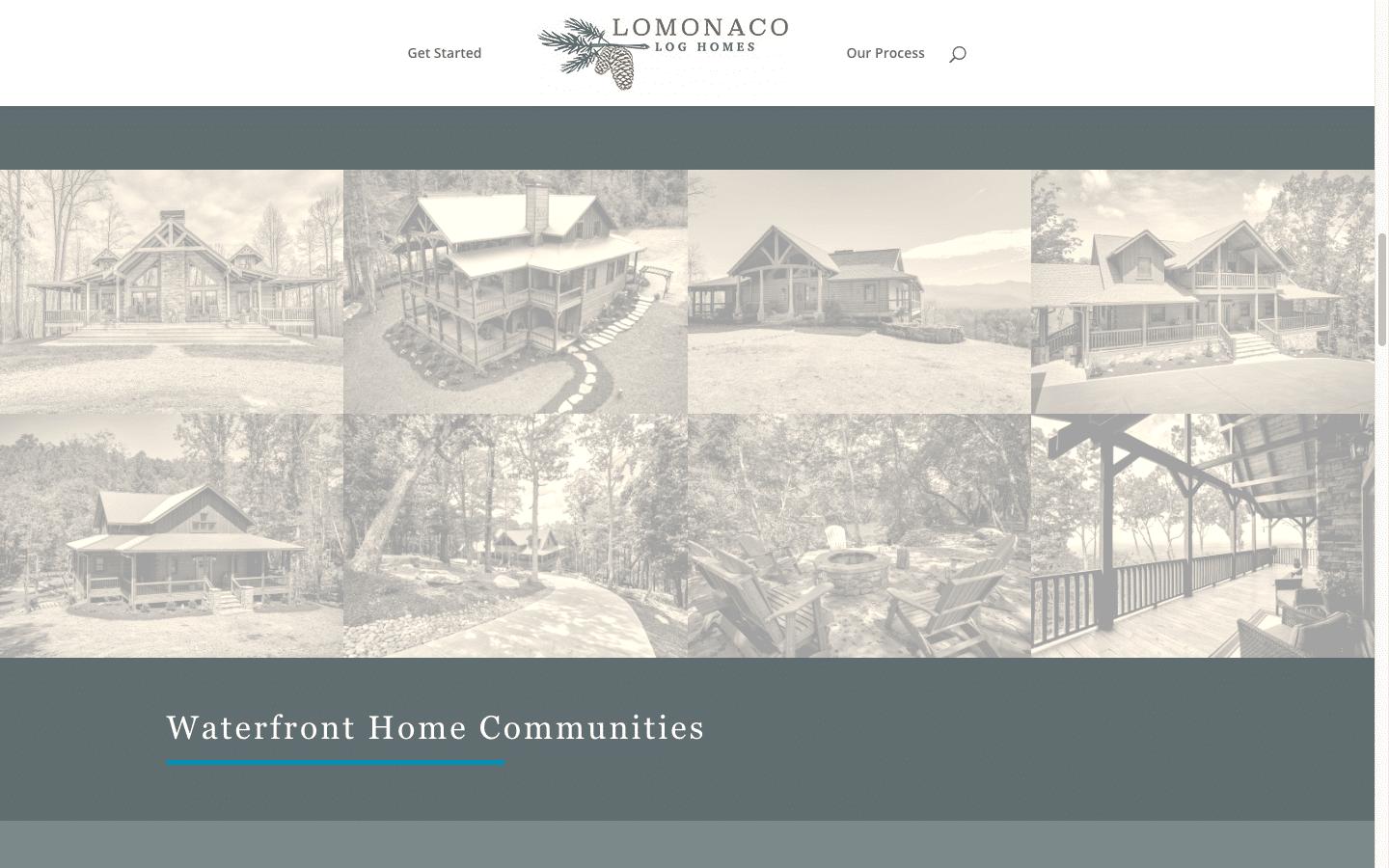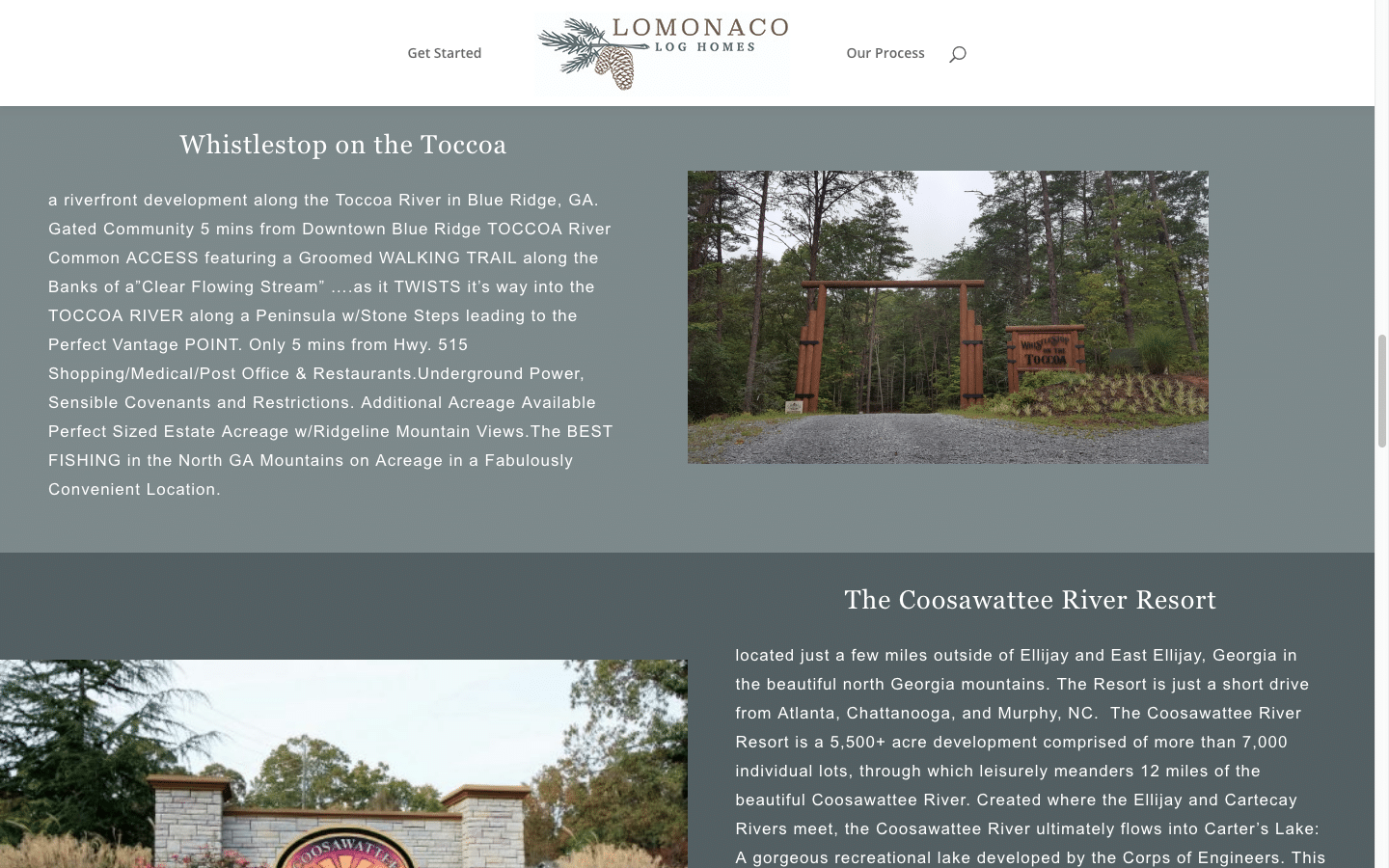 Log Home Builder Community Information
Ron's home builder website highlights the communities that he builds log homes in. This helps his readers know a little more about the area and helps Ron build a better rankings for his website.
Log Home Building Process
The counters are a great way to graphically communicate the simplified log home build process for the buyer on the home page of the website.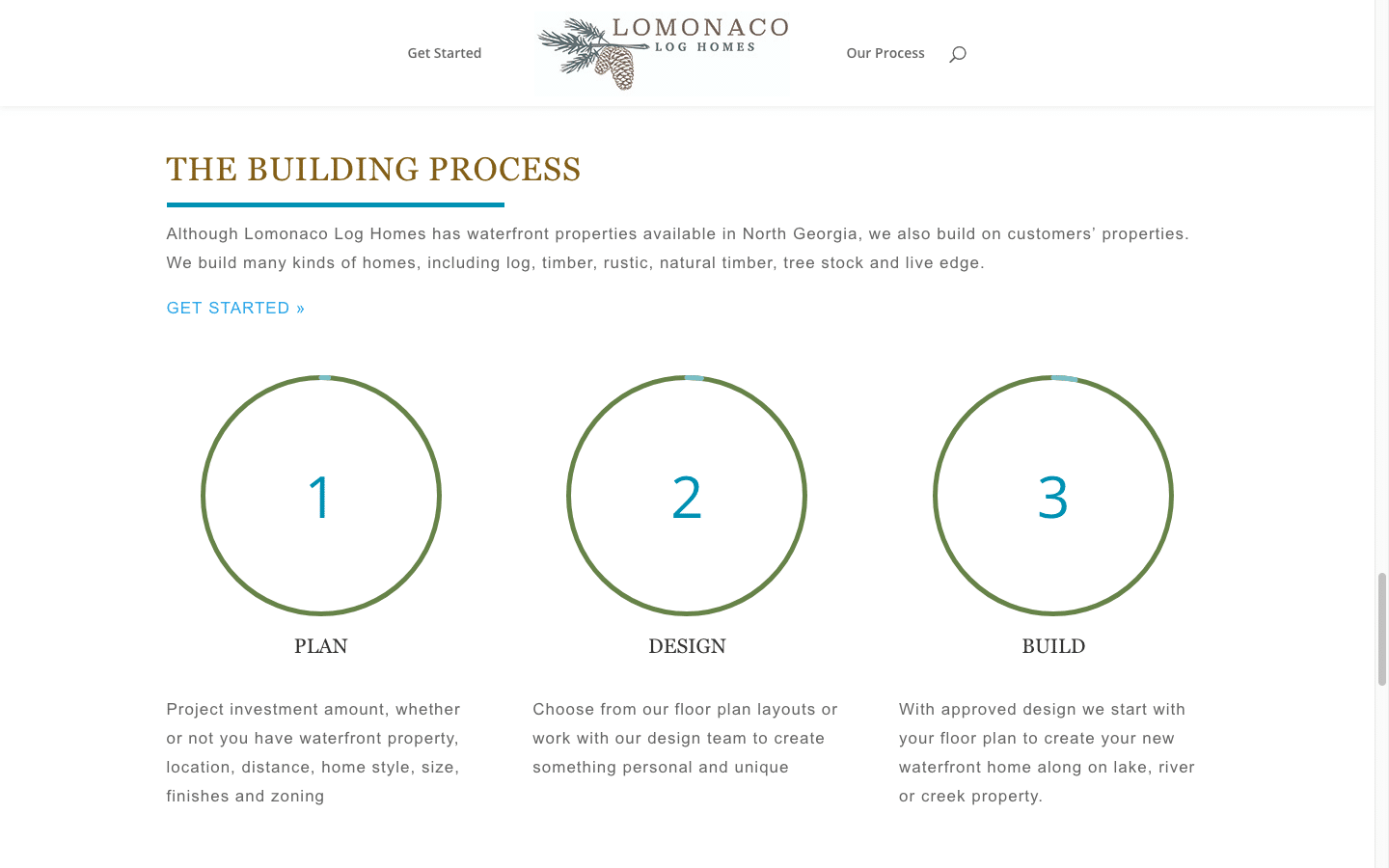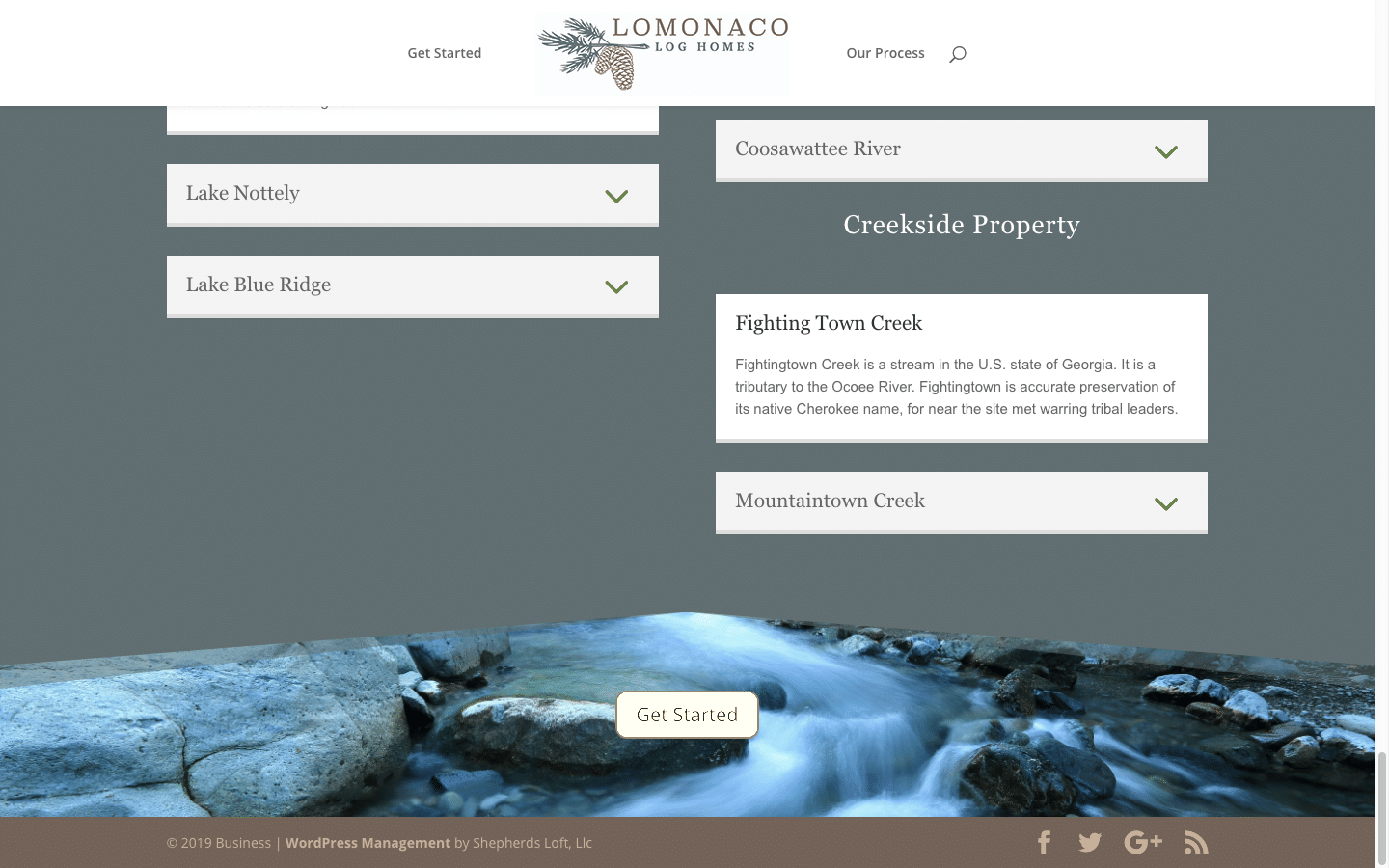 Waterfront Information 
The home builder website uses an accordion to show and hide local waterfront information about lakes, rivers and creeks. The show and hide functionality keeps the website looking clean while providing lots of valuable information for the readers and search engines.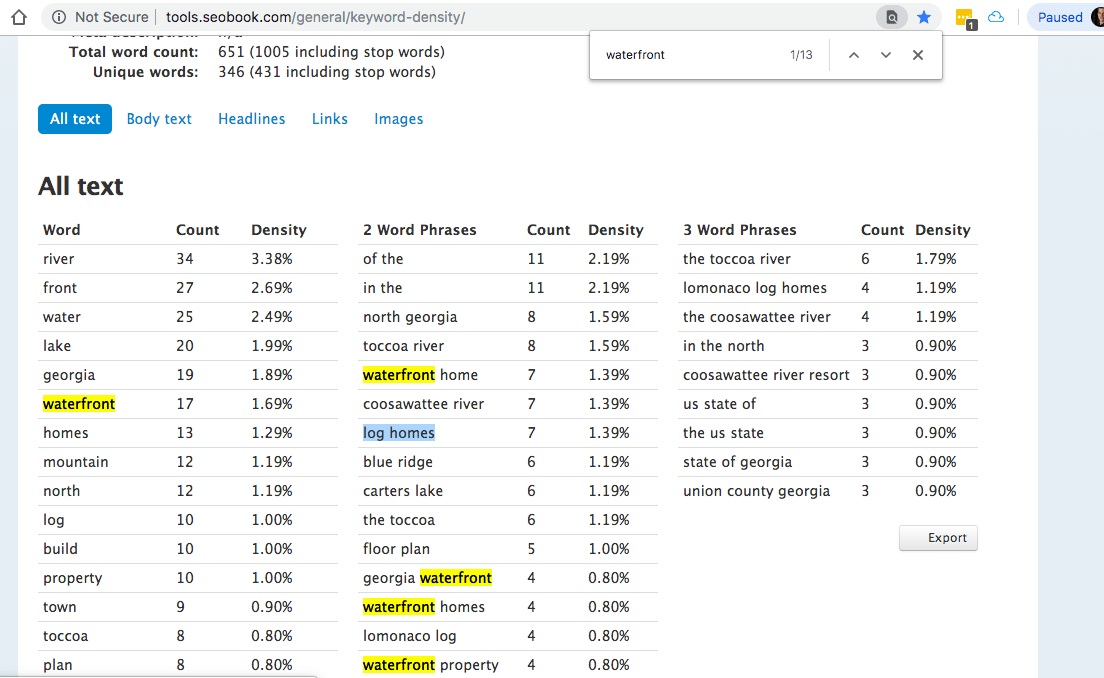 SEO - Keyword Strategy
We helped Ron, re-write the content on the home builder website for the optimal keyword density. We also optimized the images for speed as well as search engines. 
Log Home Build Process Page
The process page explains what the buyer needs to know.
The web design uses moving background images as you scroll down the page, revealing more of the image as the visitor scrolls down.
The "Get Started" button at the bottom provides the user a change to engage with the website and request services.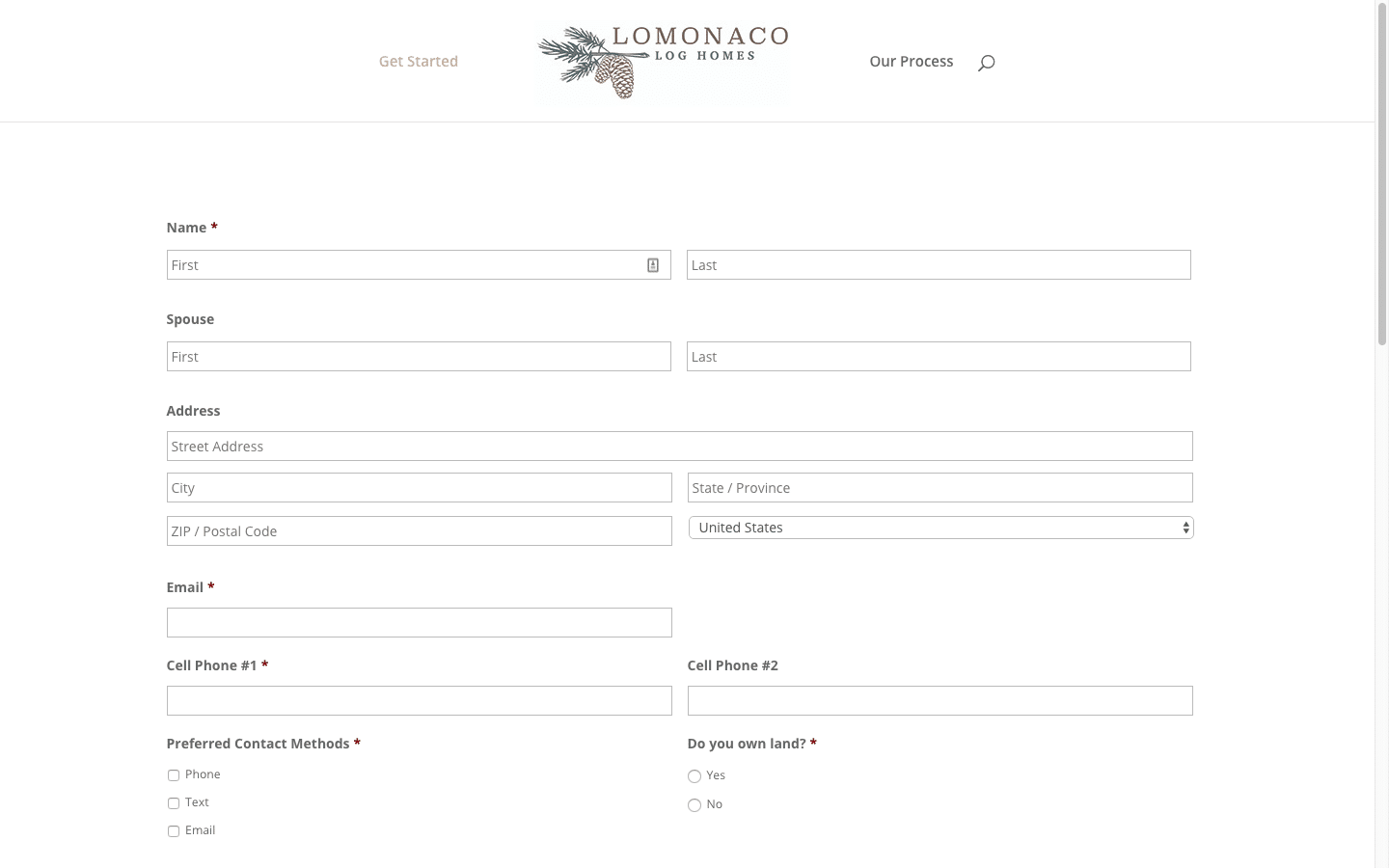 Qualifying Leads
The "Get Started" button at the bottom of each page links back to a form specifically designed to gather all the information that Ron needs to build an estimate.
The form, while lengthy, gathers information to help determine if the customer is a good fit for him.