Satterwhite Log Homes of Georgia Website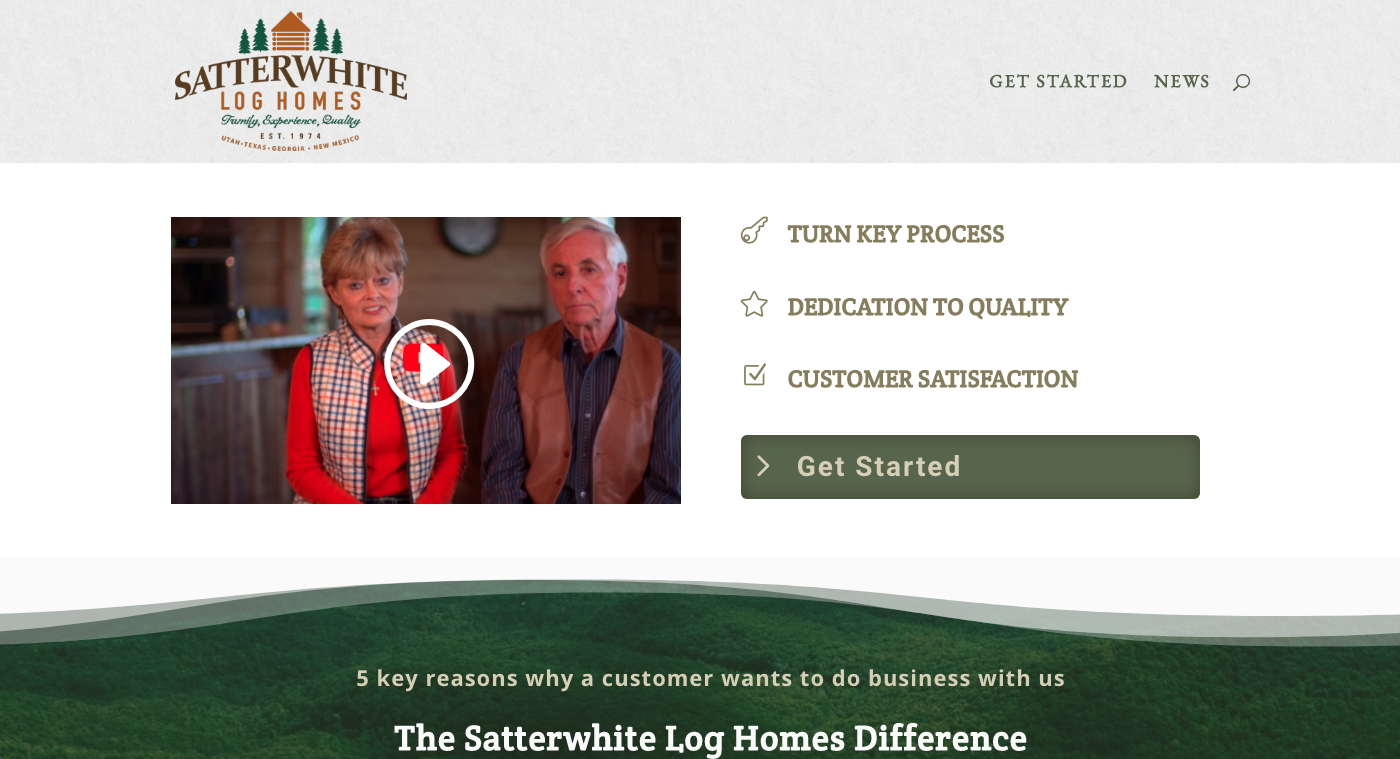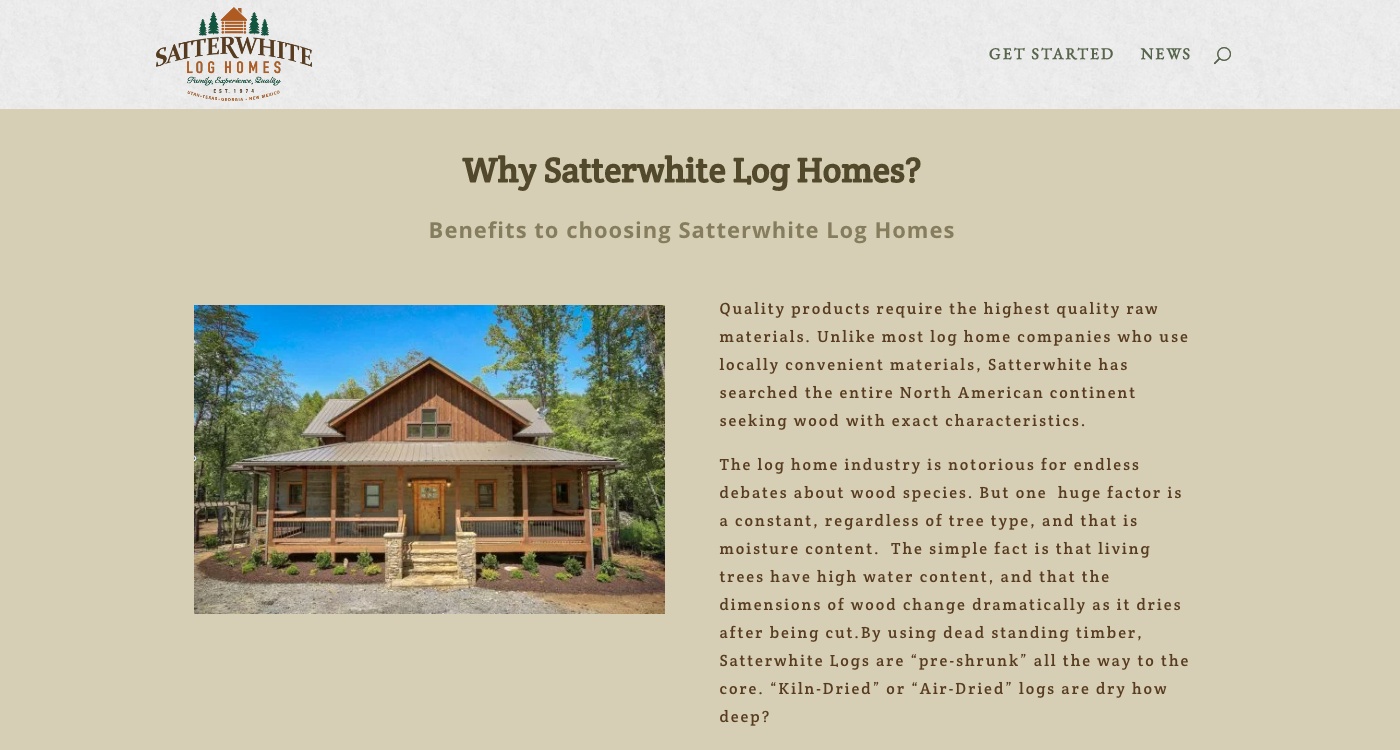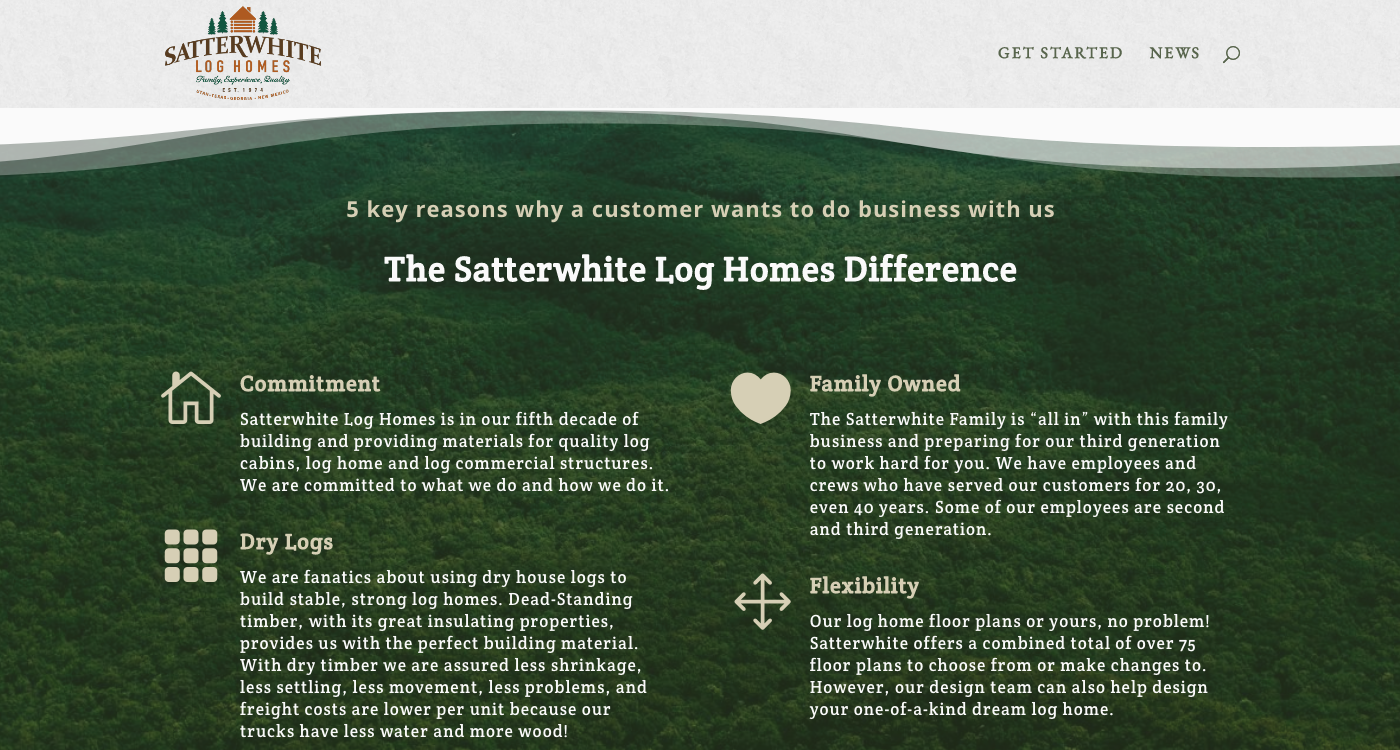 Log Home Builder Sales Letter Layout
The best way to communicate to Satterwhite's prospects is tell them the benefits.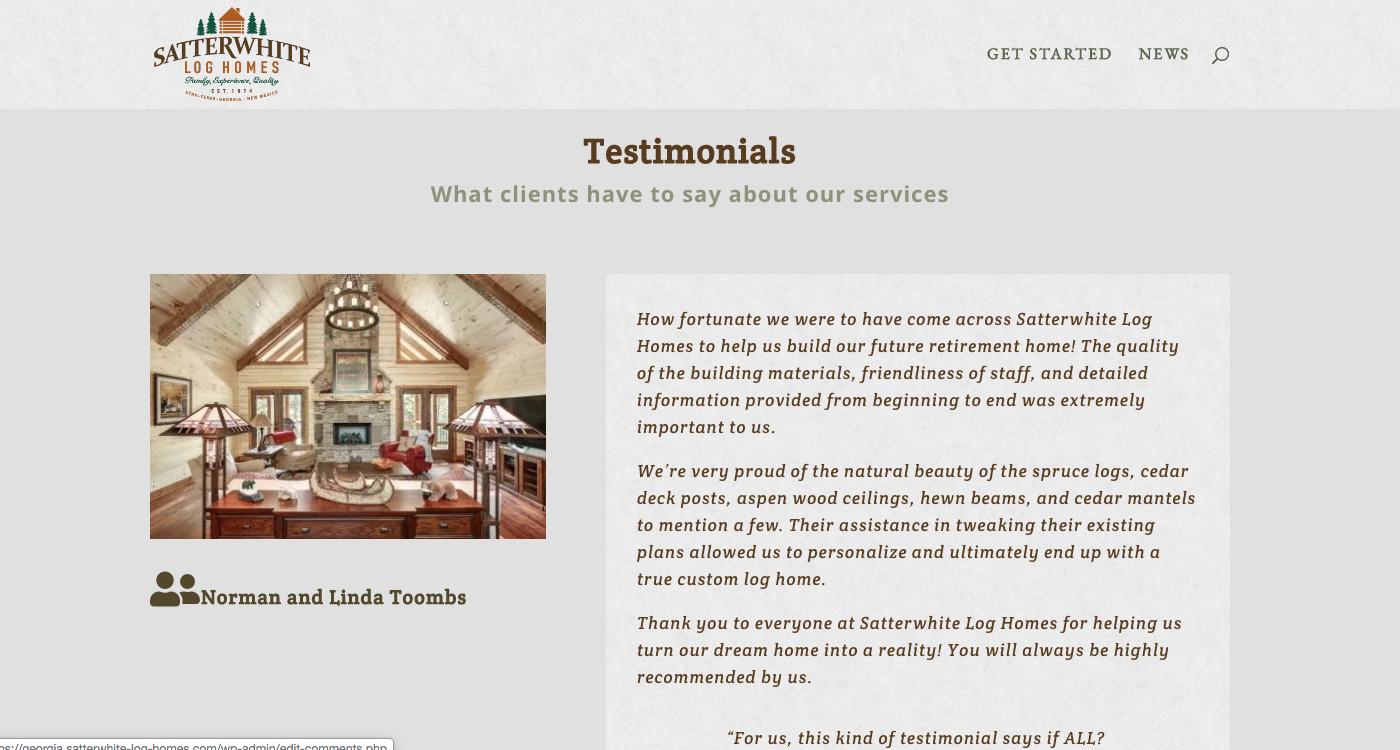 Log Home Builder Social Proof
One thing that helps customers relate is other customer's testimonials.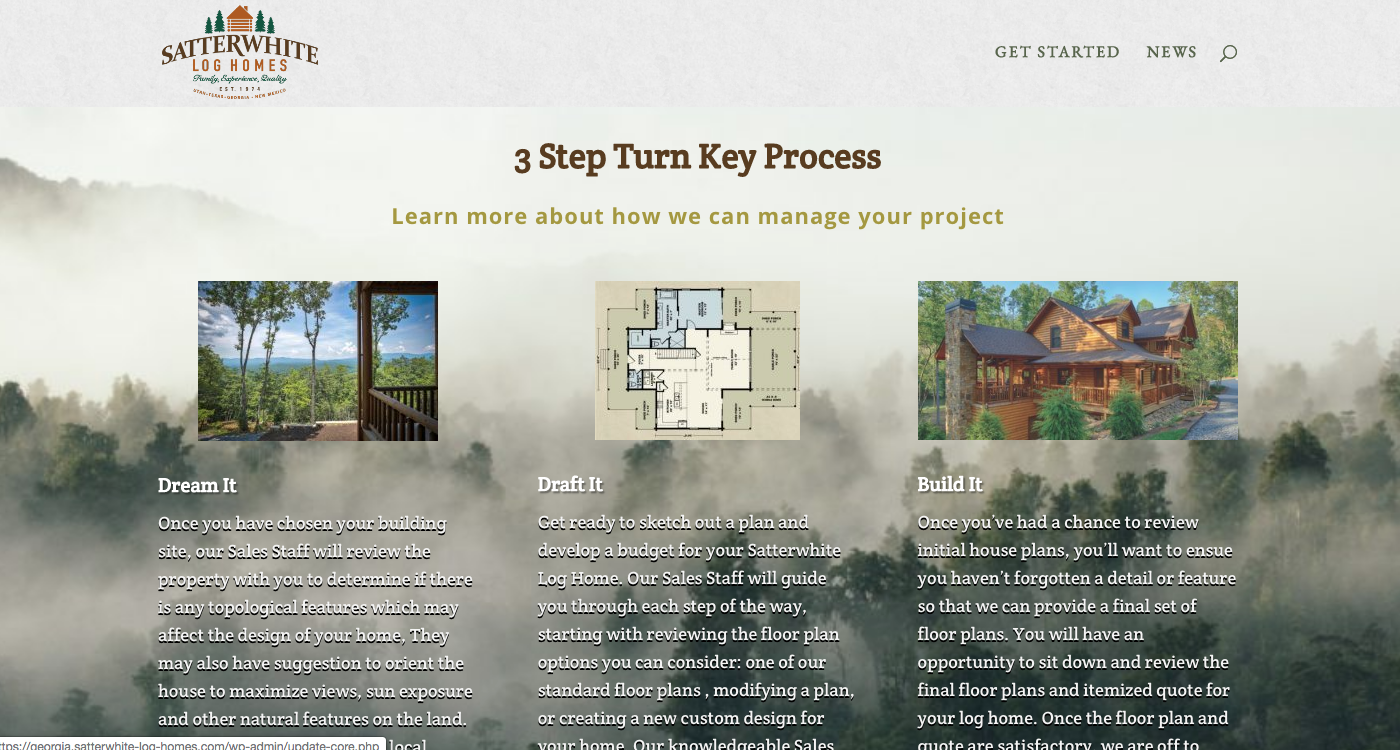 Log Home Turn Key Process
The 3 step process communicates the log home building process for the buyer at the bottom of the website.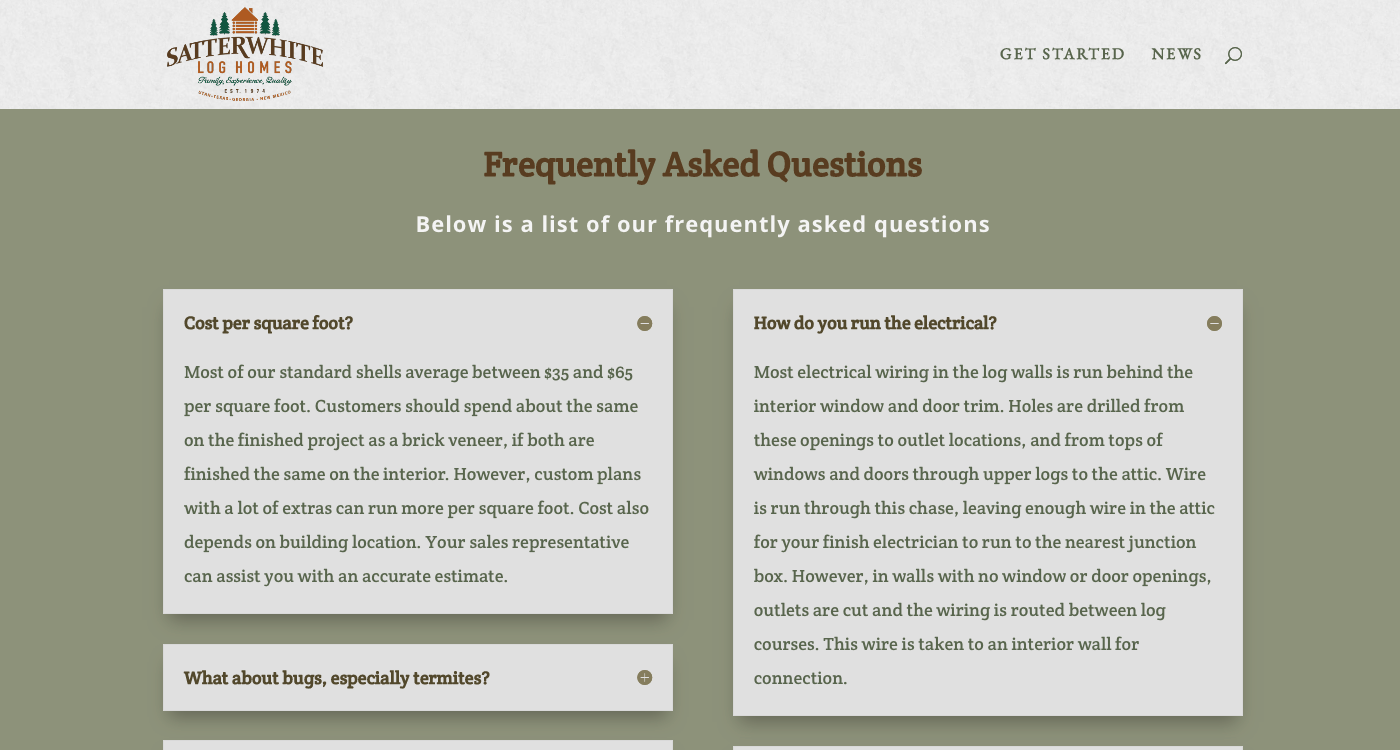 Frequently Asked Questions
The log home builder website uses an accordion to show and hide answers to common questions. The show and hide functionality keeps the website looking clean while providing lots of valuable information for the readers and search engines.
SEO - Content Development
We helped Danny, re-write the content on the log home builder website for the optimal keyword density.
The single sales letter page contains over 2400 words, a great start to ranking the website.
We also optimized the images for speed as well as search engines, adding titles and alt tags.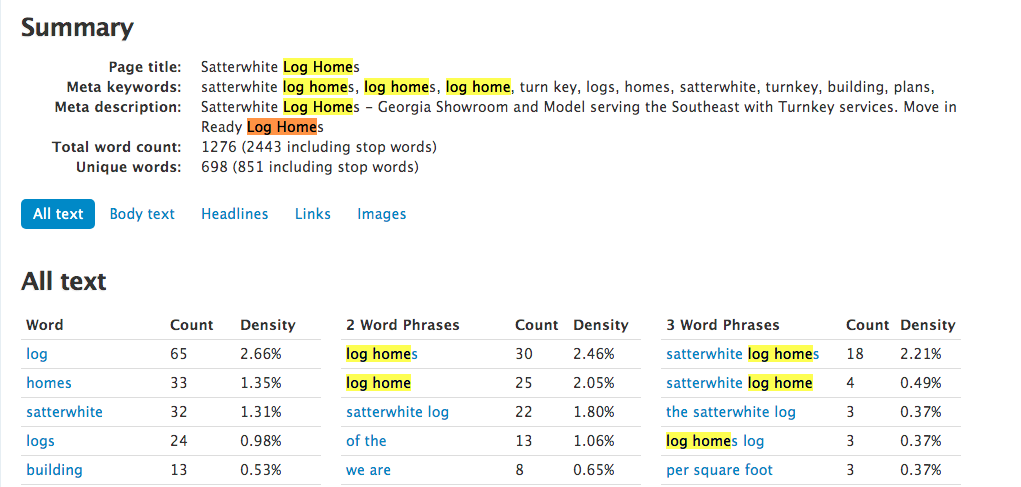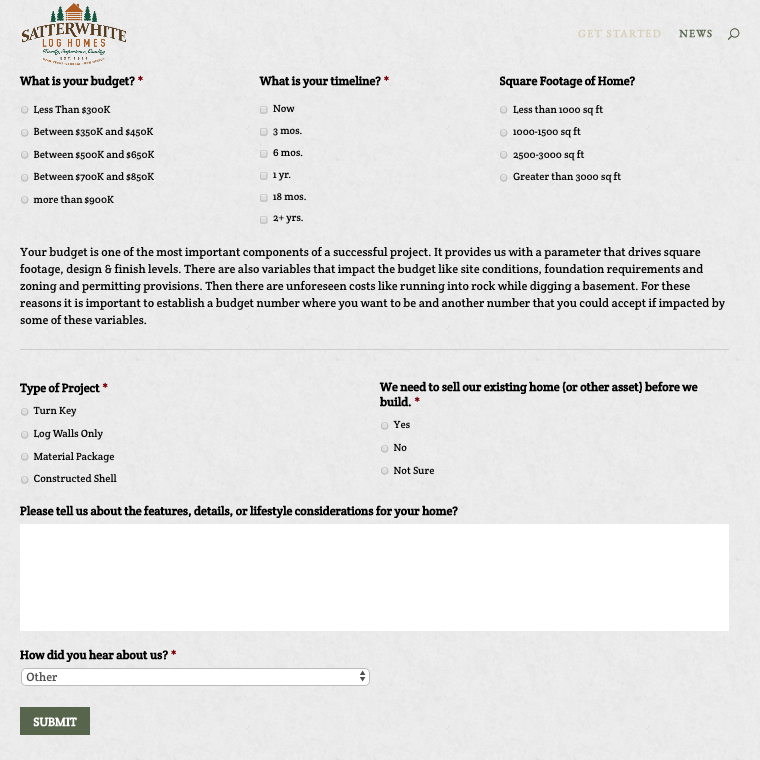 Qualifying Leads
The "Get Started" button throughout the page links back to a qualification form specifically designed to gather all the information that Danny needs to build an estimate.
The form, while lengthy, gathers information to help determine if the customer is a good fit. The form has a 4.3% conversion rate.
The centered pop up is well designed and integrated with their email list to grab new leads. The pop up has a 10.1% conversion rate.