BRM Connected Home, A Powerful Standard Web Design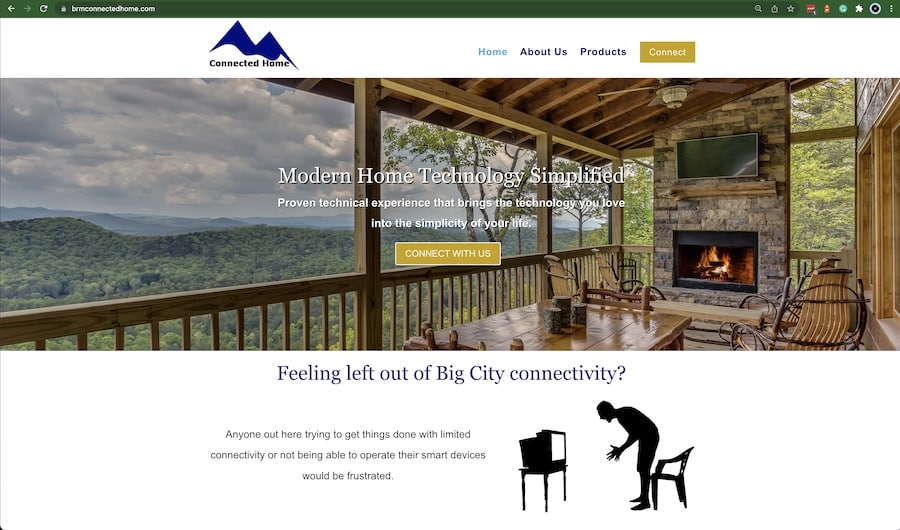 Website Details
Customer Rodney
Original Design Date June 2021
Skills Web Design, Content Management, Writing
Services Standard Web Design, WordPress Management, SEO, and Customer Qualification
Smart Home Web Design Overview
The home page banner engages customers to let them know that BR Connected Home is about technology.
The home page is only part of the story. In a traditional manner, the about page includes experience and qualifications. The products page includes a full list of services which are linked to complete descriptions of the services.
Our goal is always to make it easy for customers to find a button that takes them to a form. The form includes questions that will help both the customer and BR Connect to define the scope of their project.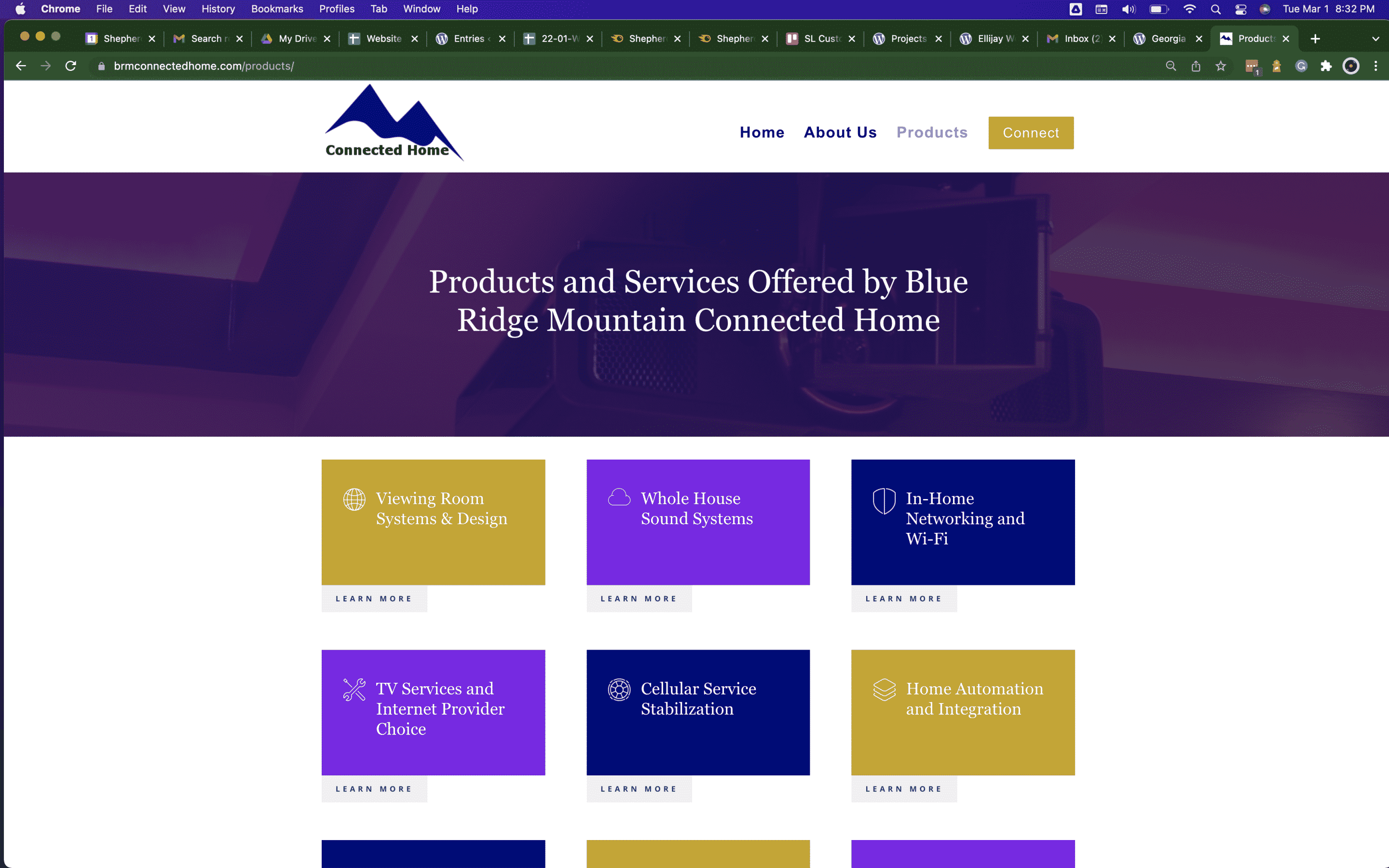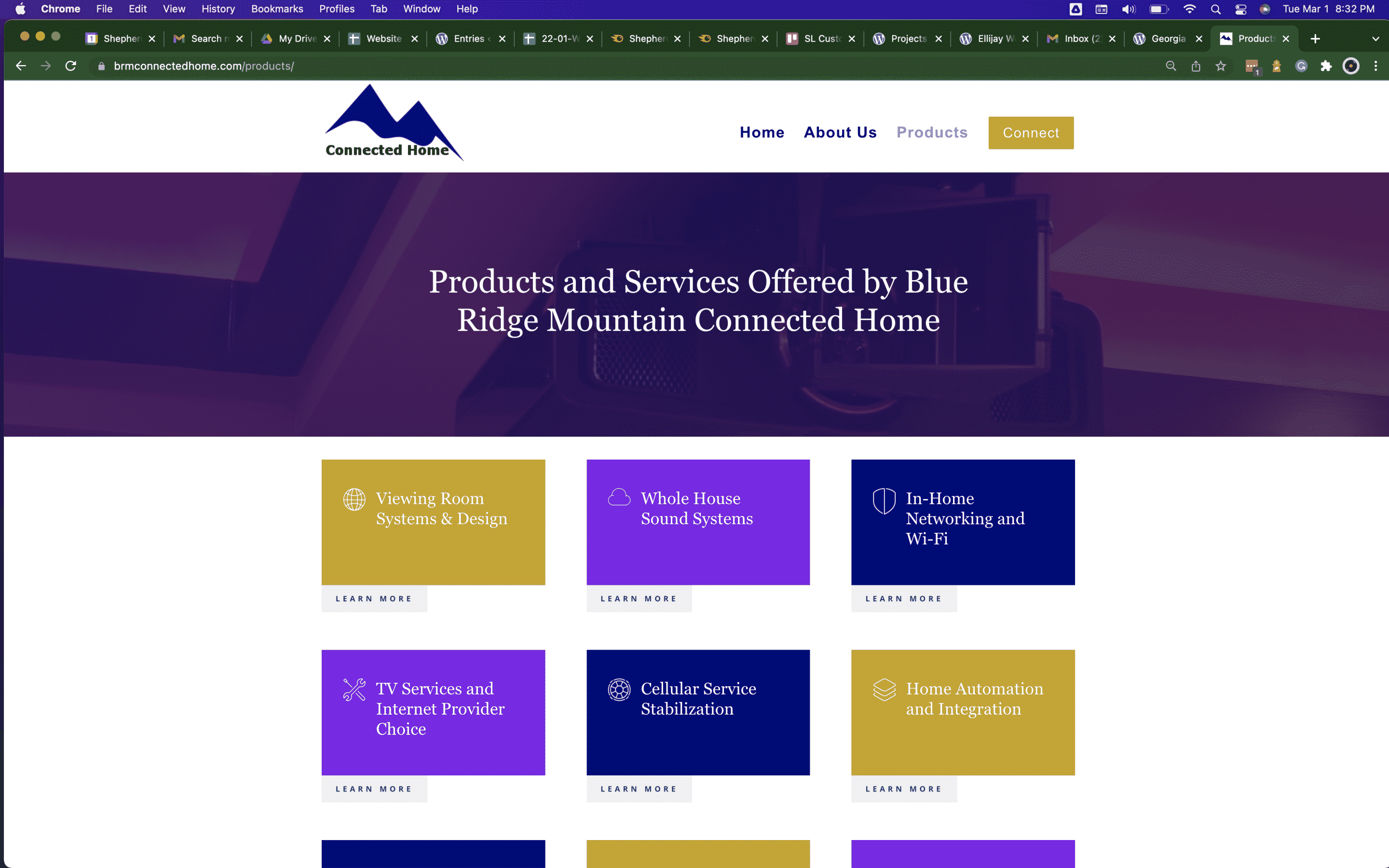 Products Page
The products page is what makes this website unique. There is a lot more information available on this website than you would think.
From the products page, small boxes link to individual pages for full descriptions. Everything leads back to BR Connected Home's main focus, technology services for your home.
Customer Conversion
From anywhere on the website the "Connect" button takes the customers to the lead generation form. Questions on the form have been specifically tailored to BR Connected Homes.
The customers may quickly check any and all boxes related to the services that they. are looking for.
In addition to collecting standard information, the customer may indicate their preferred method of contact and include any budget restrictions.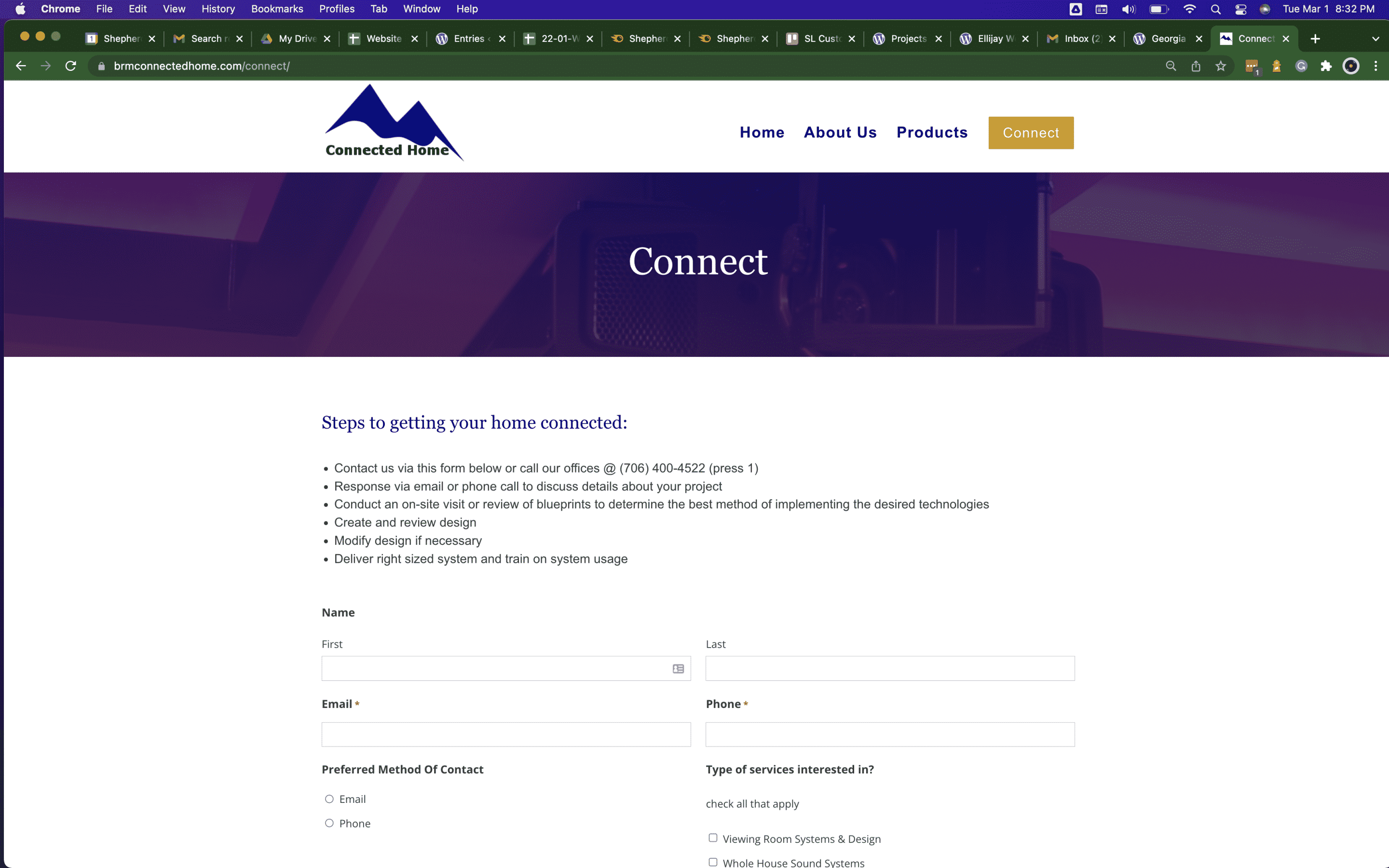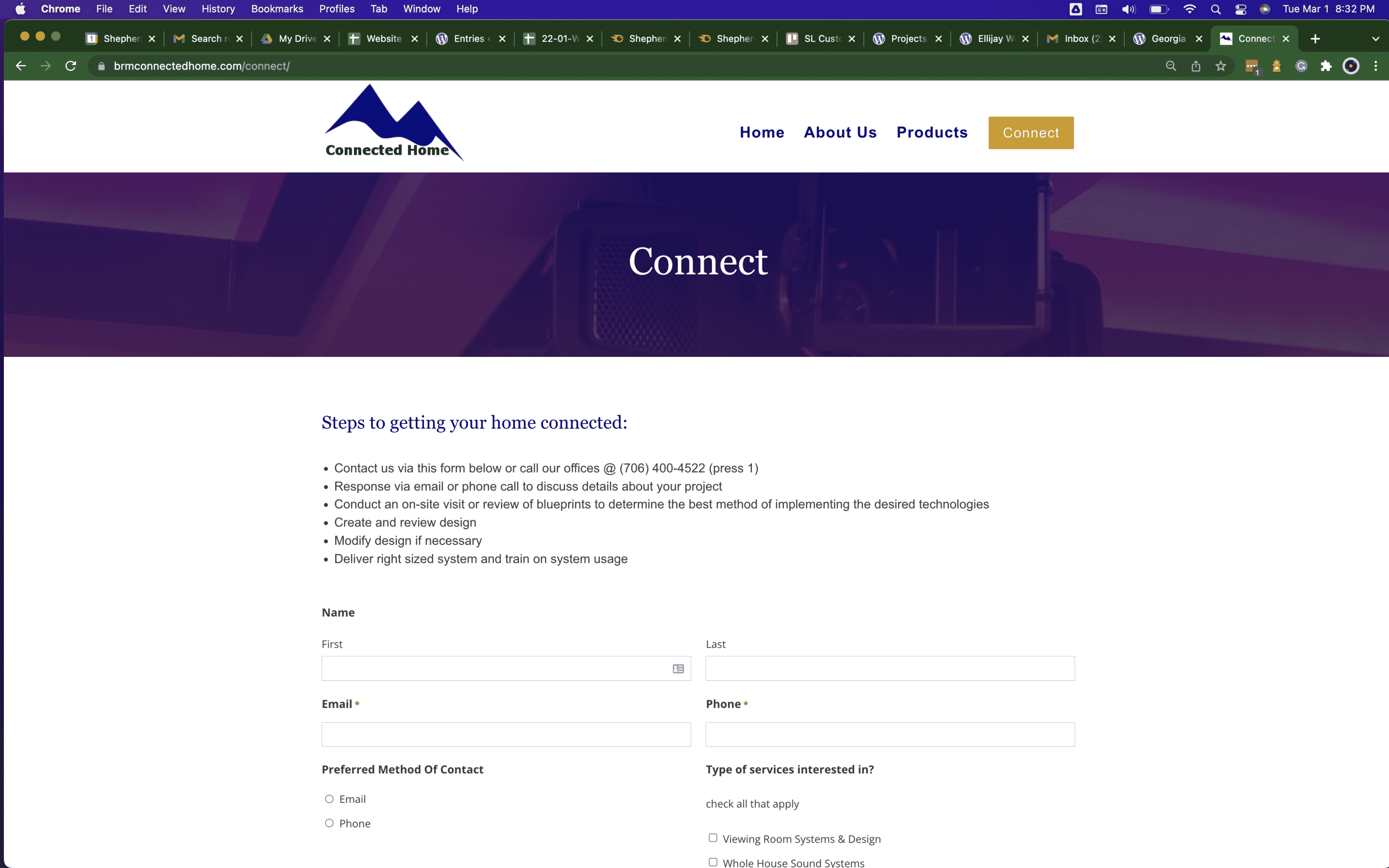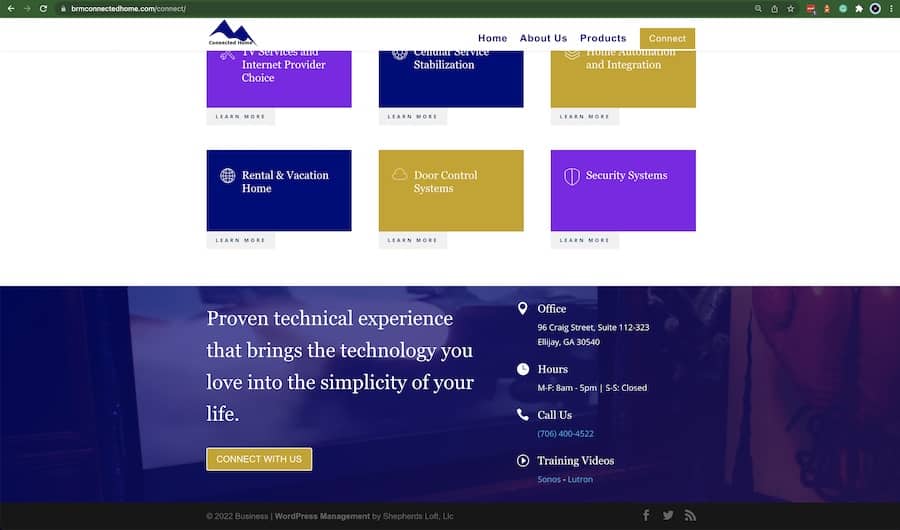 Customer Review
"SL brought our website back to life. The phone rings more often with callers saying they found us online! Further, the contacts through the web email form has picked up also. A website can be pretty and sexy but does not make the phone ring. SL was able to accomplish both, a job well done by David and his team." – Rodney, BR Connected Homes