WordPress Theme conversion for Greater Gilmer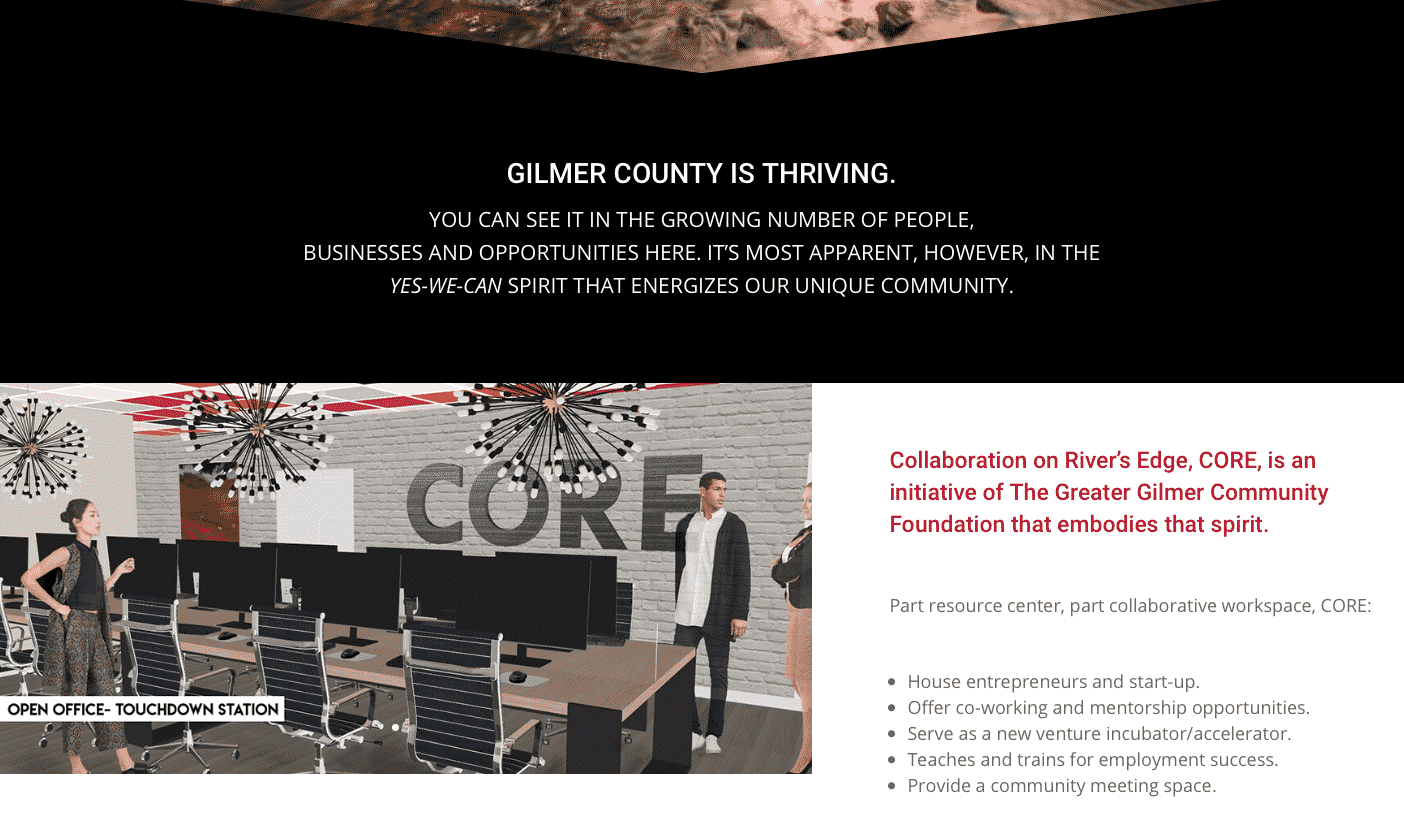 WordPress Theme Conversion Introduction
When Kent migrated his website to us, it had been built using a custom theme. We were having some issues updating the layout, and he wanted an easier way to accept donations. 
When we manage a website that has a custom theme, we often have to deal with outdated or unlicensed plug-ins. We purchase licenses for the plug-ins when possible, but if the customer wishes to make changes to the website and the current technology doesn't always allow for those changes, forcing us into a redesign. 
Website Details
Client Kent Sanford
Date June 18th, 2020
Skills Web Design, Payment Gateway Configuration
Products Website Maintenance https://shepherdsloft.com/product/maintenance-hours/
Tags  #ellijay #webdesign #northga @shepherdsloft @elegantthemes @eventsreplay @pressable
Design Goal
We are pretty much going to mimic exactly the design that is already here, because this is what the customer has already approved, with some small improvements. It looks like everything is bold, but it doesn't need to be, so let's go a little less bold on the letters there. Let's also make some small layout adjustments where things aren't quite lined up or just don't look quite right. 
This gray against the side of the box…too much space up here, not enough space there, and too much space above this part. We're going to go through them, and we're going to make some minor design changes, but the goal is to just rebuild this page the way it looks. Here's our new page, and this is going to be our new home page. We're going to label that page, so we know which one it is,  and we're going to launch our Divi builder.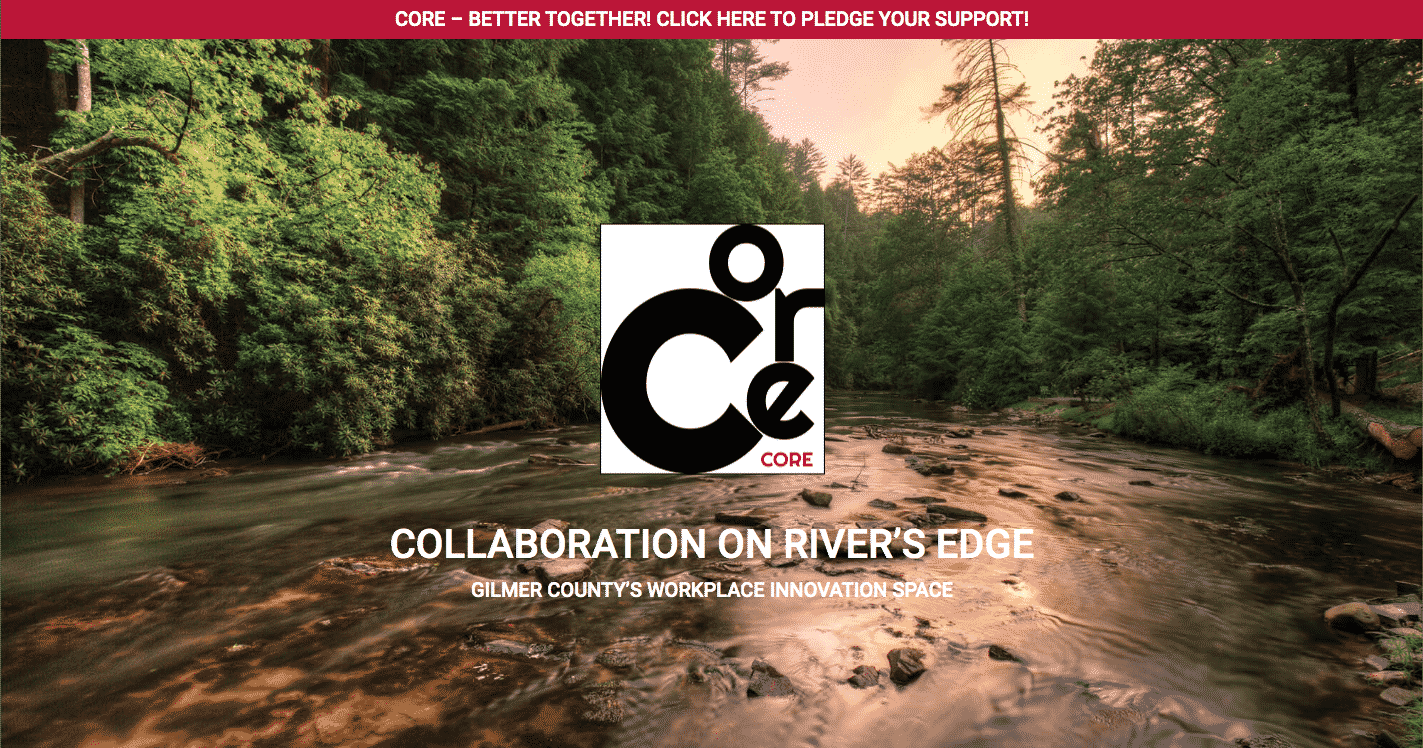 Before
After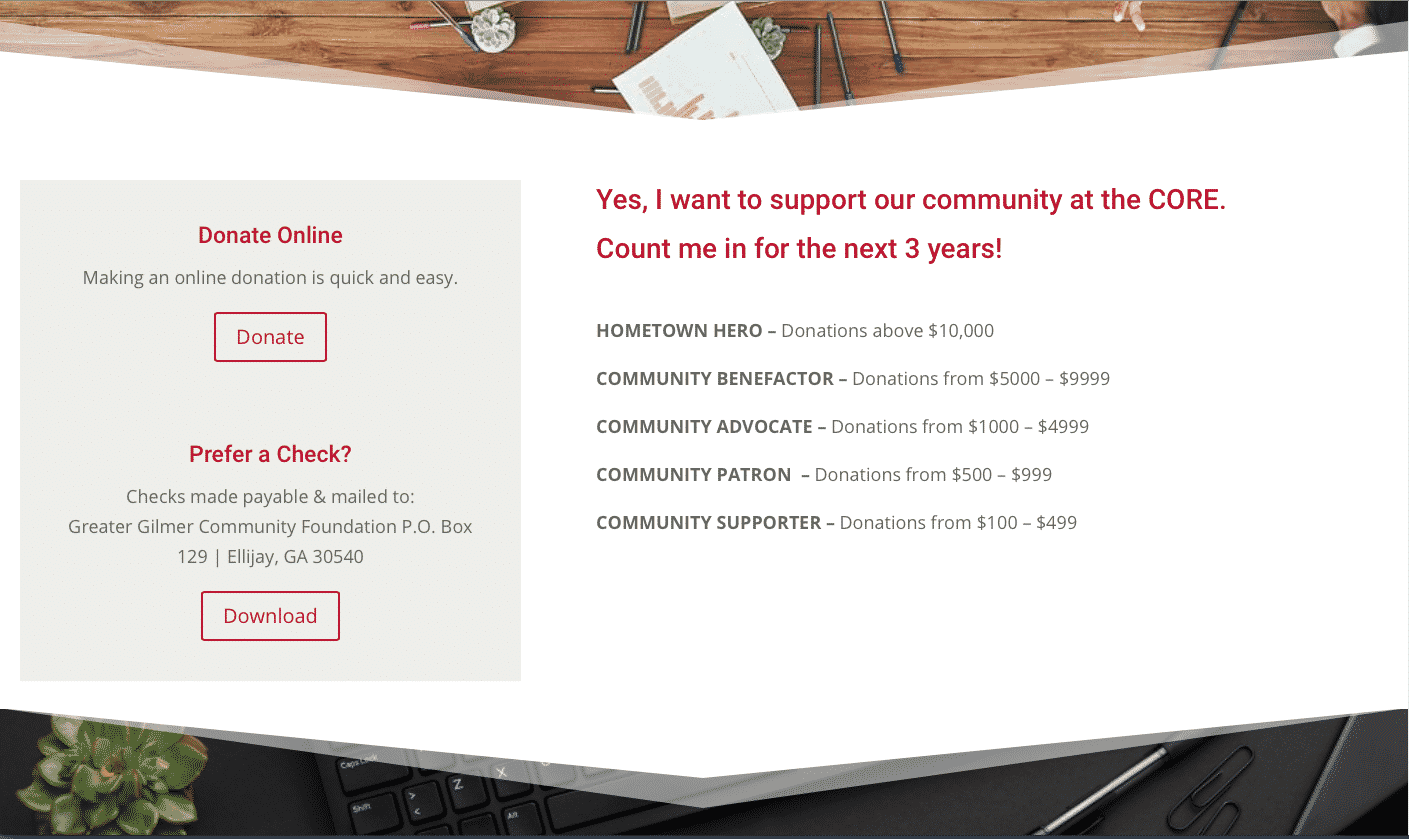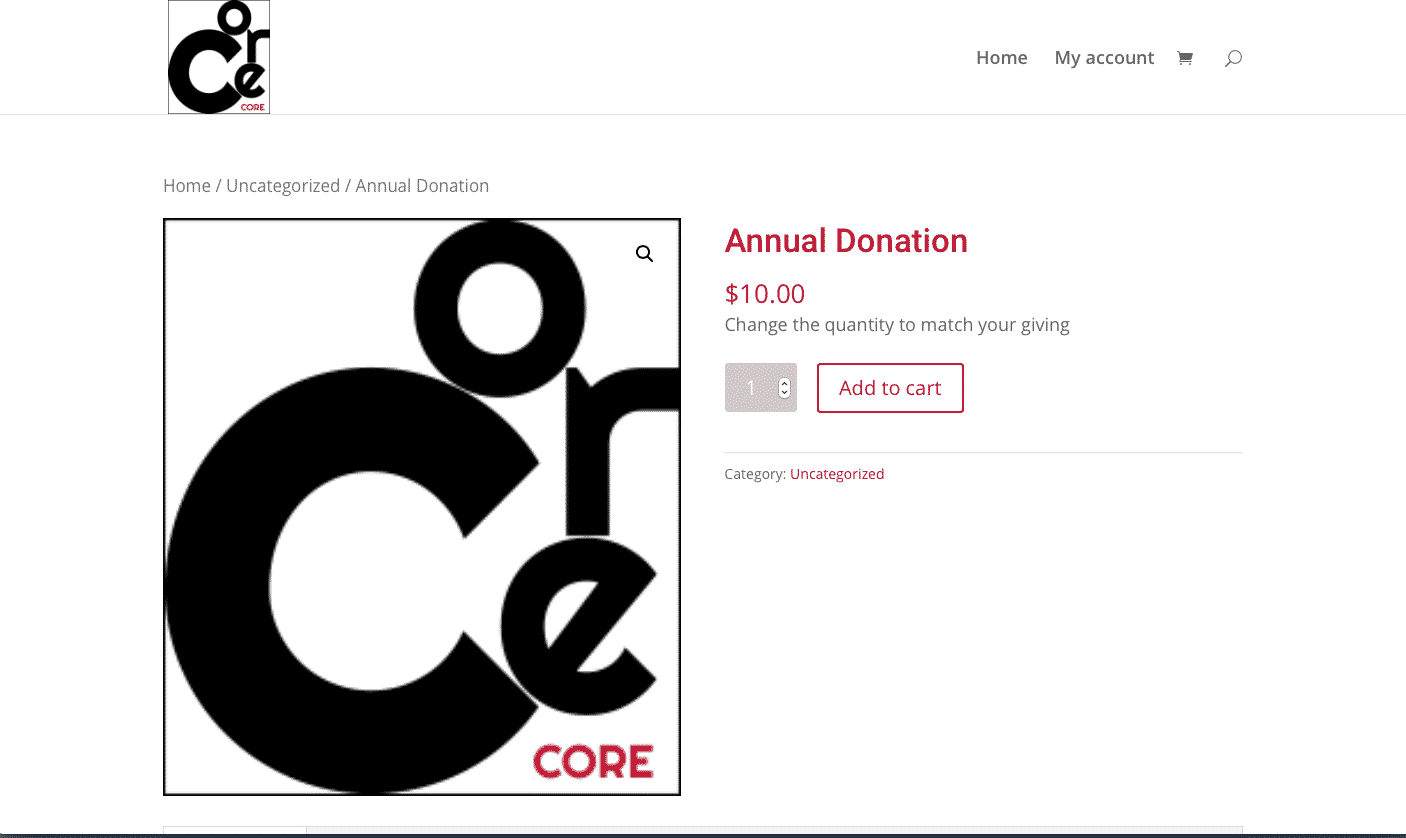 Donation Payments 
The customer wanted a donation page that allowed the user to change the donation amount easily. Using the GiveWP plug-in, we were able to create a donation page which also came with "present donation" amounts to choose from. 
Custom layout for Greater Gilmer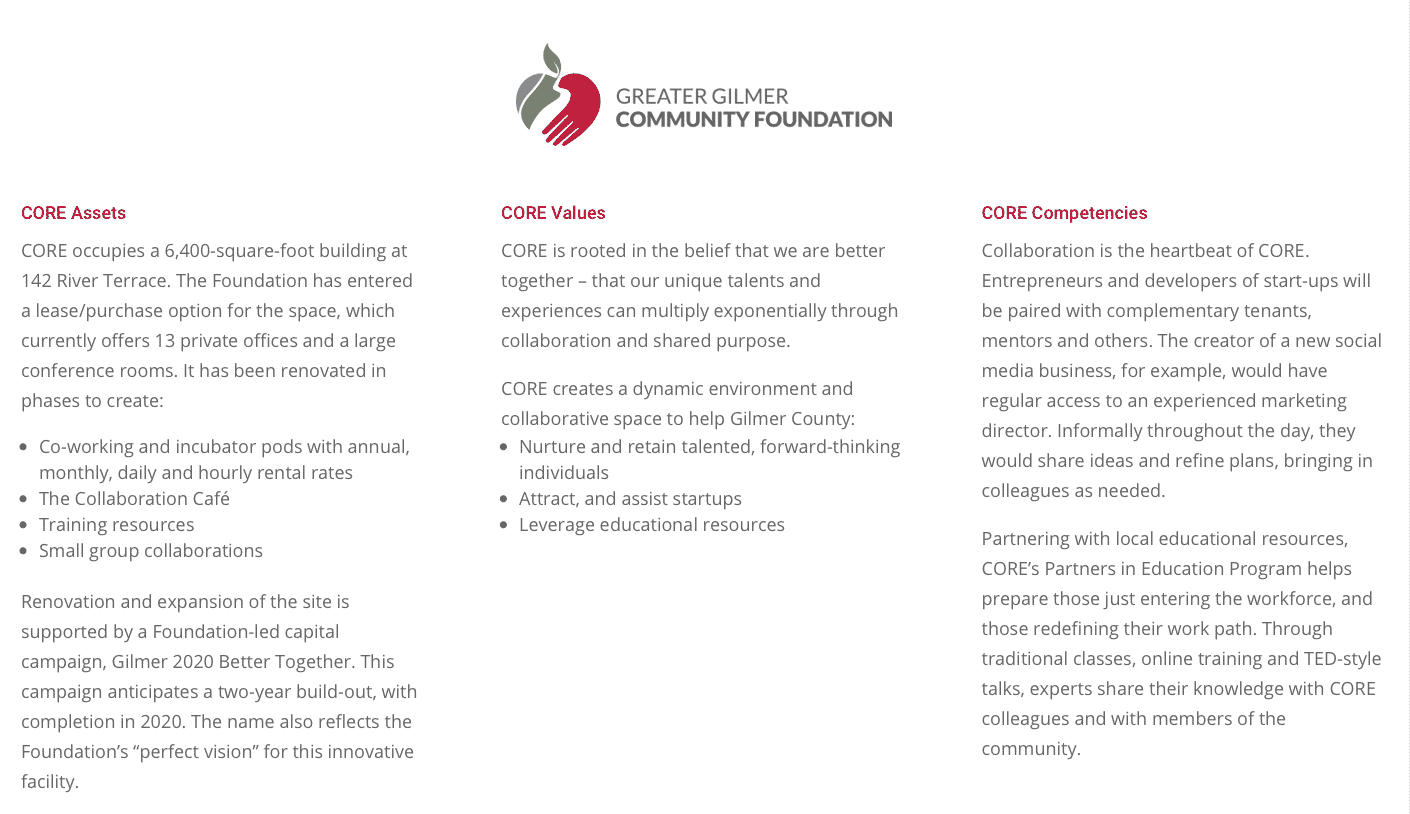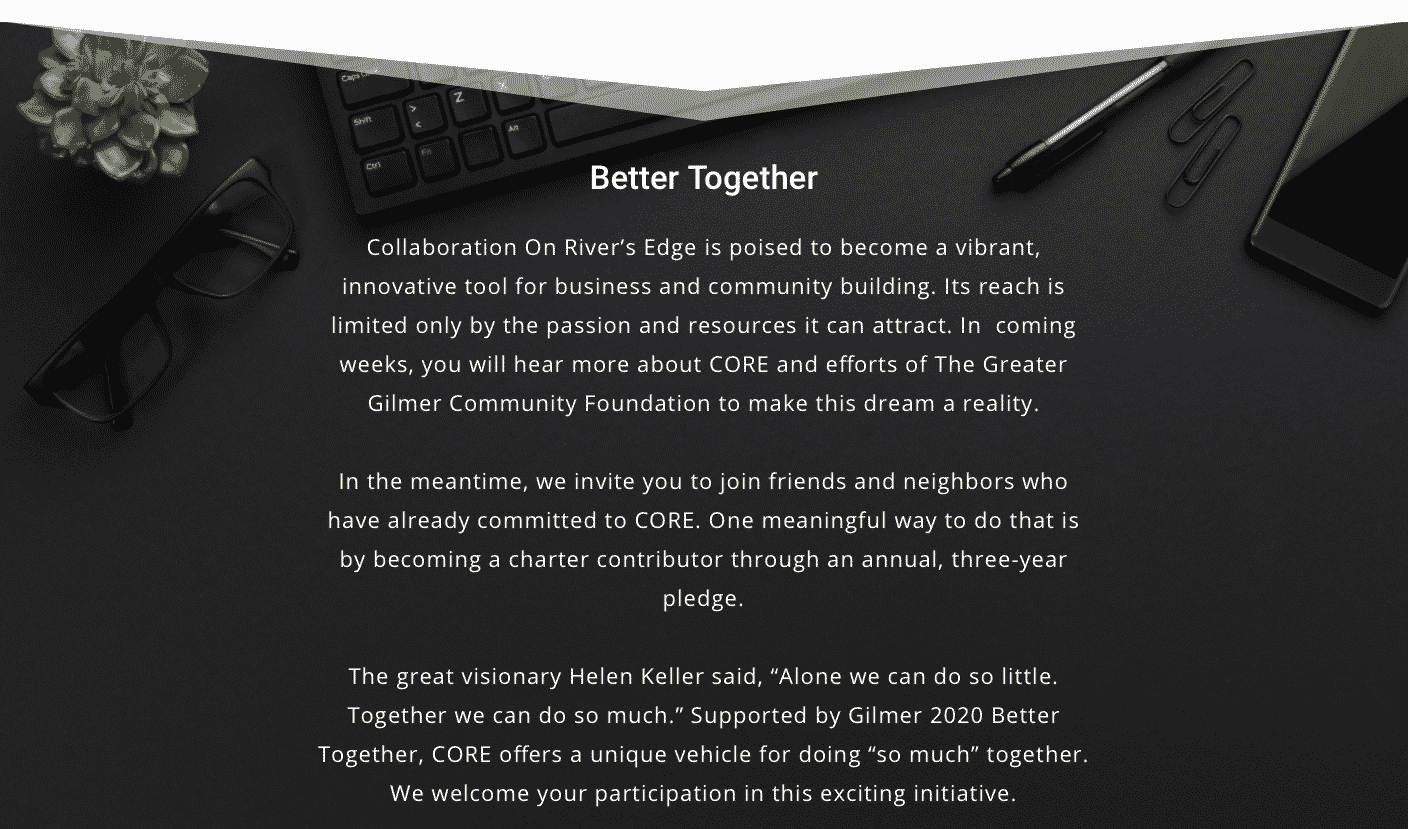 Web Design Project Conclusion
The overall design of the website was nice except for a few instances where the spacing was strange. Using our preferred web design software, we were able to quickly rebuild the web design, keeping the same look and feel of the original website. 
Now that the web design has been created with our preferred technology, we can ensure the quality of the design when changes are requested. This also allows us to keep the website's technology and license up-to-date.