Modern Rustic Homes Website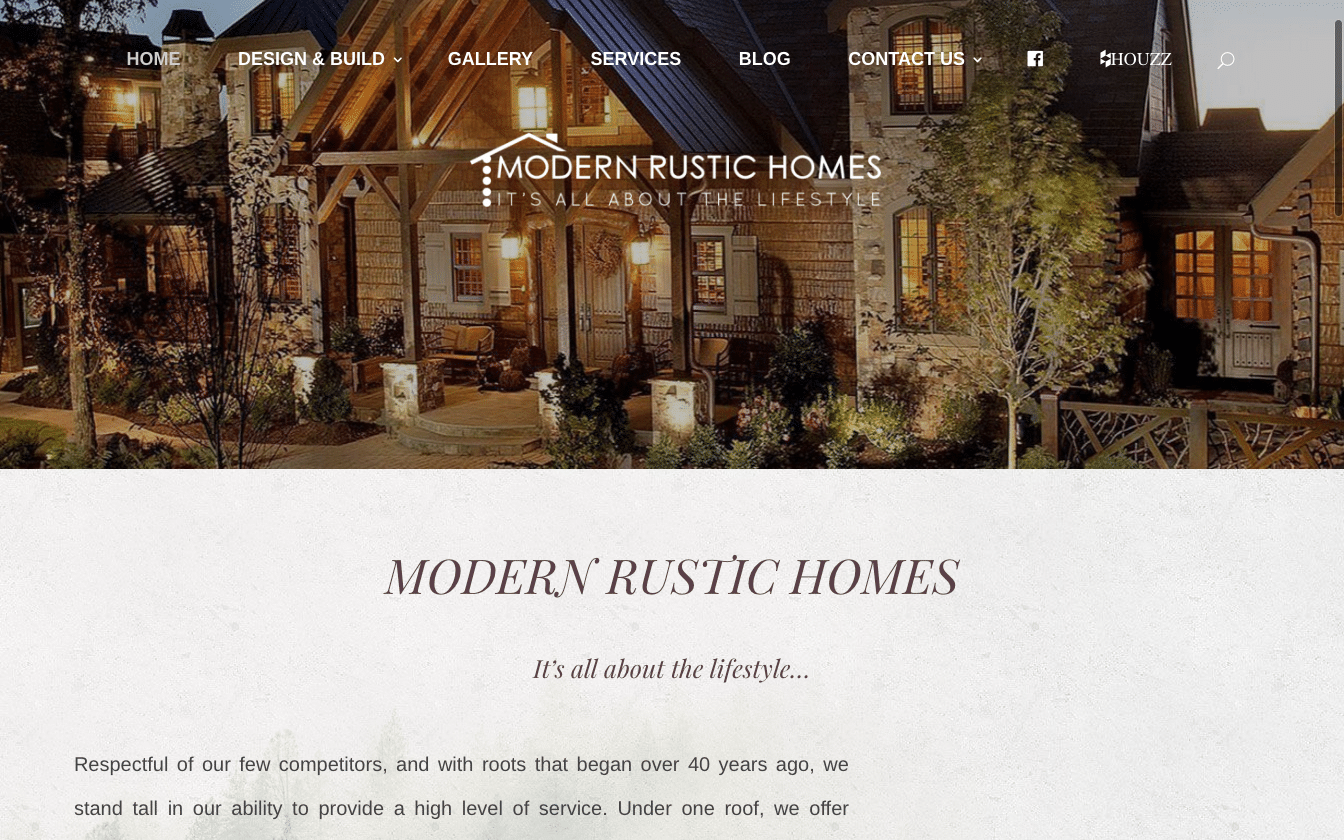 When I met Michael his website was already underway. However, he soon ran into challenges with getting it finished. Organizing content and figuring out what to do next can often times be difficult. We assessed the condition of Michael's website then began to formulate a plan that would get us to launch as fast as possible. Working together, Michael and the Shepherds Loft team completed his website, often times sitting side-by-side. Some of the technical challenges included integrating his email program and real estate search capabilities.
Other things we had to consider before launching the website was all of the prior search engine results that he had obtained. We made sure that we used the same URL structure as he had before and redirects on any pages that changed. 
Website Details
Client Michael Grant and Joe Dixon
Date Feb. 2017
Skills Branding, Web Design
Products Exclusive Web Design, WordPress Management, SEO, and Customer Qualification
Website Features
When the website was launched it was partially custom and the other part used our preferred design and layout framework. So we proceeded to rebuild the website completely on the framework so that we could ensure upgrades to the website would happen smoothly.
With a solid framework/foundation in place we have now turned our attention to optimizing the websites conversion capabilities. We have outlined a user experience based on modern rustic homes audience. One of the key benefits of the website is the integration of the email and customer relationship management software.
Moving forward we will continue to assist modern rustic homes with adding new content building there on line presents and tuning there lead generation machine.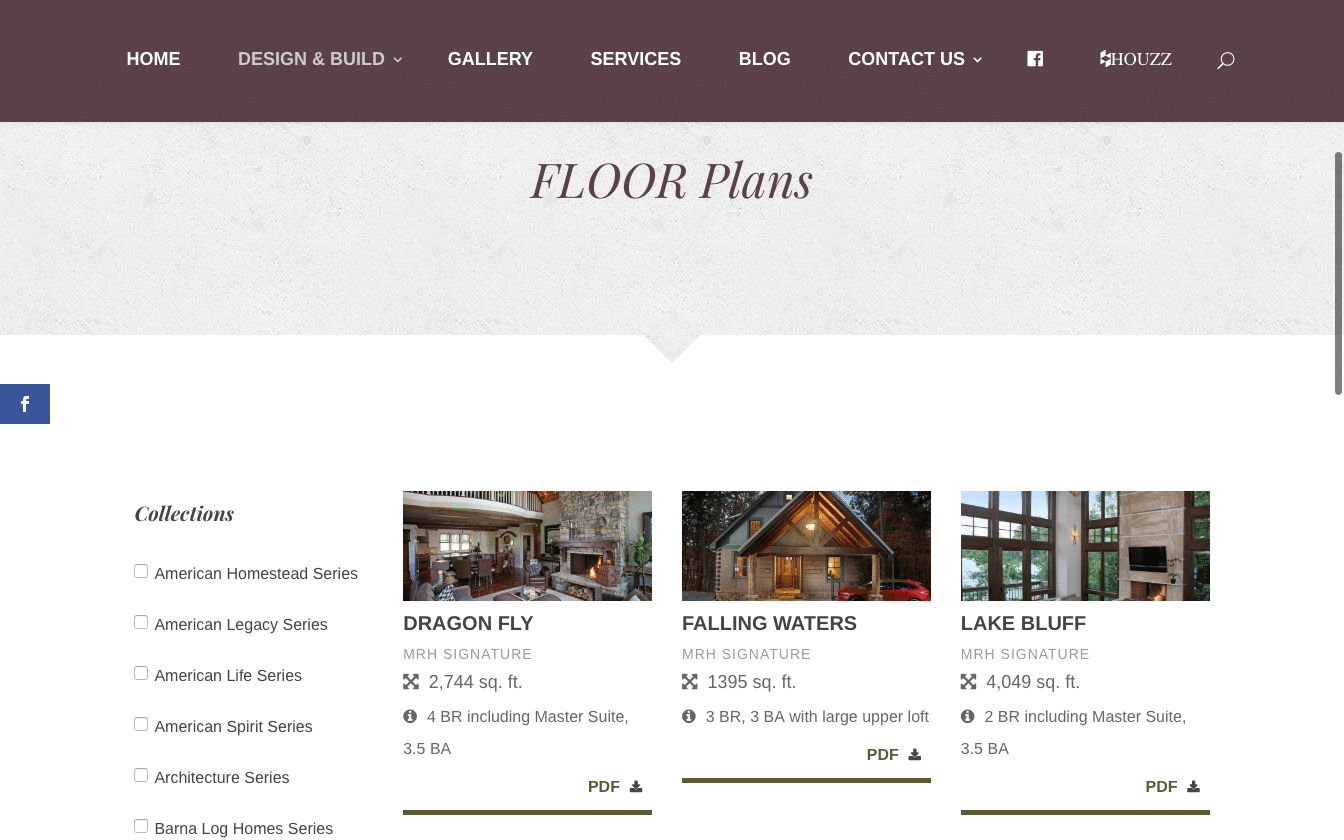 Michael's Home Builder Website Success Story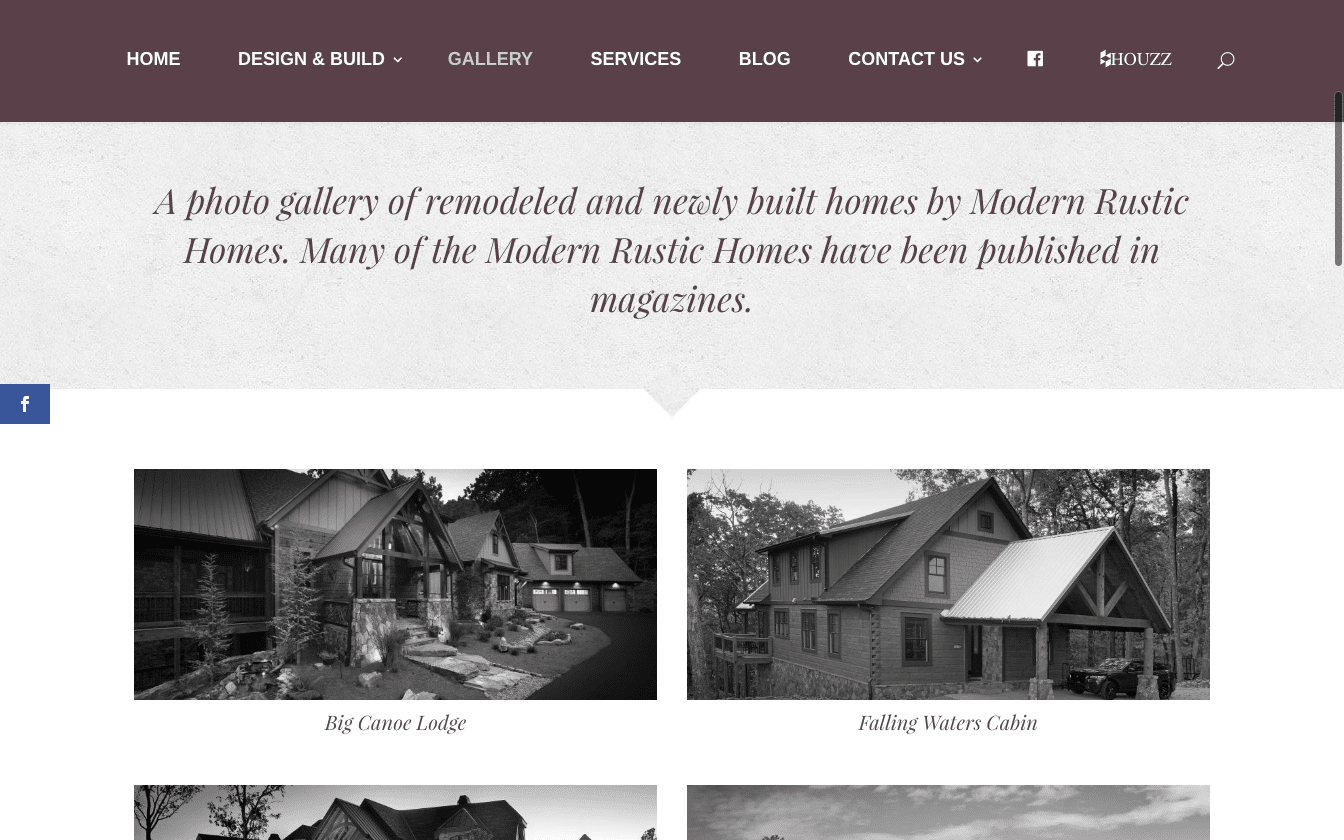 Michael's new website focused mainly on his published works using a gallery page as a portfolio, allowing his customers to see his extent of his completed design and build projects.
Client Review
"After being in business for 22 years, I engaged Shepherds Loft to create my 5th generation website. I needed a site that was intuitive, visually stimulating and agile. They hit the ball out of the park! We have been getting very positive feedback from our viewers and have seen an appreciable increase in traffic. Just what I was looking for…" Michael Grant, President, Modern Rustic Homes