Are you a home builder, looking for a website?
We make home builder websites that look great, get found, and generate prospects.
Does the following describe your home builder website?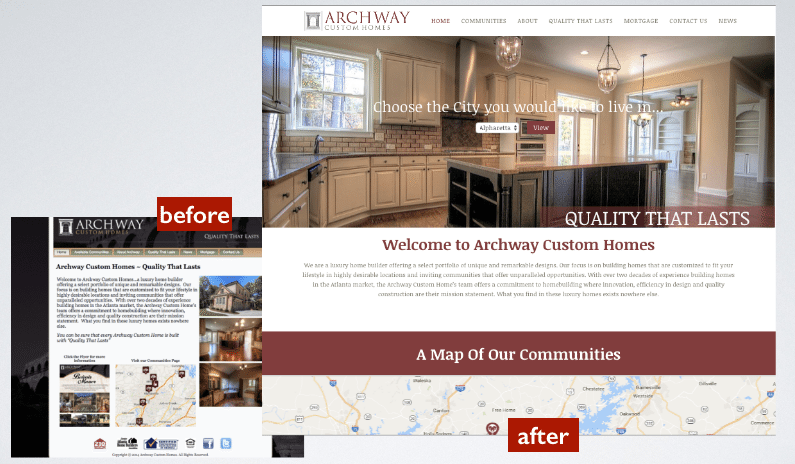 Can't edit website

NOT mobile friendly

No social media follows or shares

No leads or prospects

Hard to read

Too slow
Your home builder website technology has reached the end of its life. It's now easier than ever to convert your home builder website to new technology, making it an instant marketing machine.
Benefits of our Home Builder Websites
Looks Great
Load 
pre-made or 
save effective design layouts to your very own library.
Gets Found
We build a SEO strategy that includes quality content in a meaningful order.
Mobile Friendly
Responsive technology to accommidate every visitor to your website
Generates Prospects
Searchable content and pop ups generate leads which are turned into valueable prospects.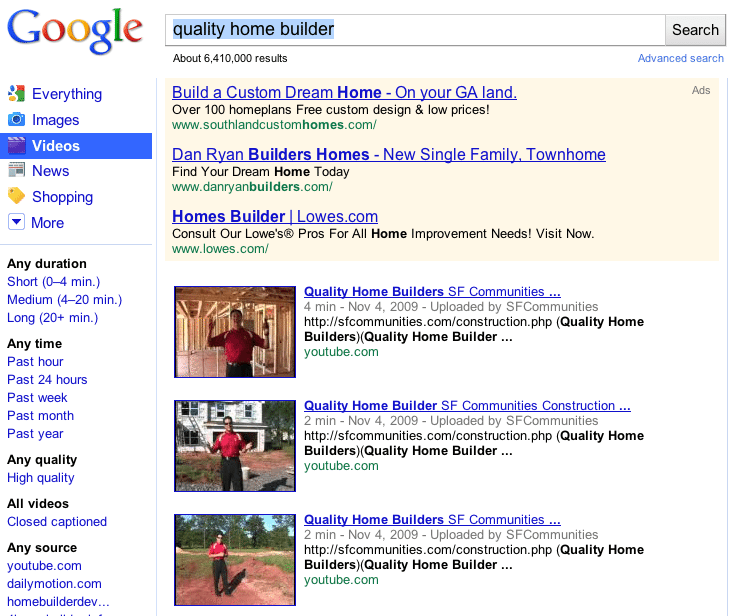 ALMOST 20,000 VIEWS FROM A 24 MONTH MARKETING STRATEGY!
These are actual video marketing results form one of our client's YouTube channel. Video is the most powerful form of marketing, and with a targeted marketing campaign they were able to generate over 750 organic channel views a month with no paid advertising.
Do you need more leads from your home builder website?
On the left you'll see 100% real results for a client we helped in this process. The companies we work with are normally at a crossroad in their growth and need a customized strategy to catapult them to the next level. In many cases we are their last resort. They agree to implement and are now enjoying the fruits they deserve: a more efficient and prosperous company.
The Results
These are actual search results from one of our home builder clients. As you can see, they are now ranked #1 for "quality home builder". This brings the home builder a lot of qualified leads every day. 
The Solution
Our home builder websites leverage traffic with opt-in technology to convert customers. And, our pre-made layouts show off your products with photography and video.
Home Builder Website Management Services
Hosting
Solid state hard drives and professional technology keeps you on the upgrade path.
Support
Professional ticket system with 24/7 monitoring to handle all your requests.
Resources
Built in basic video tutorials, workshops, and social channels with "How to" videos.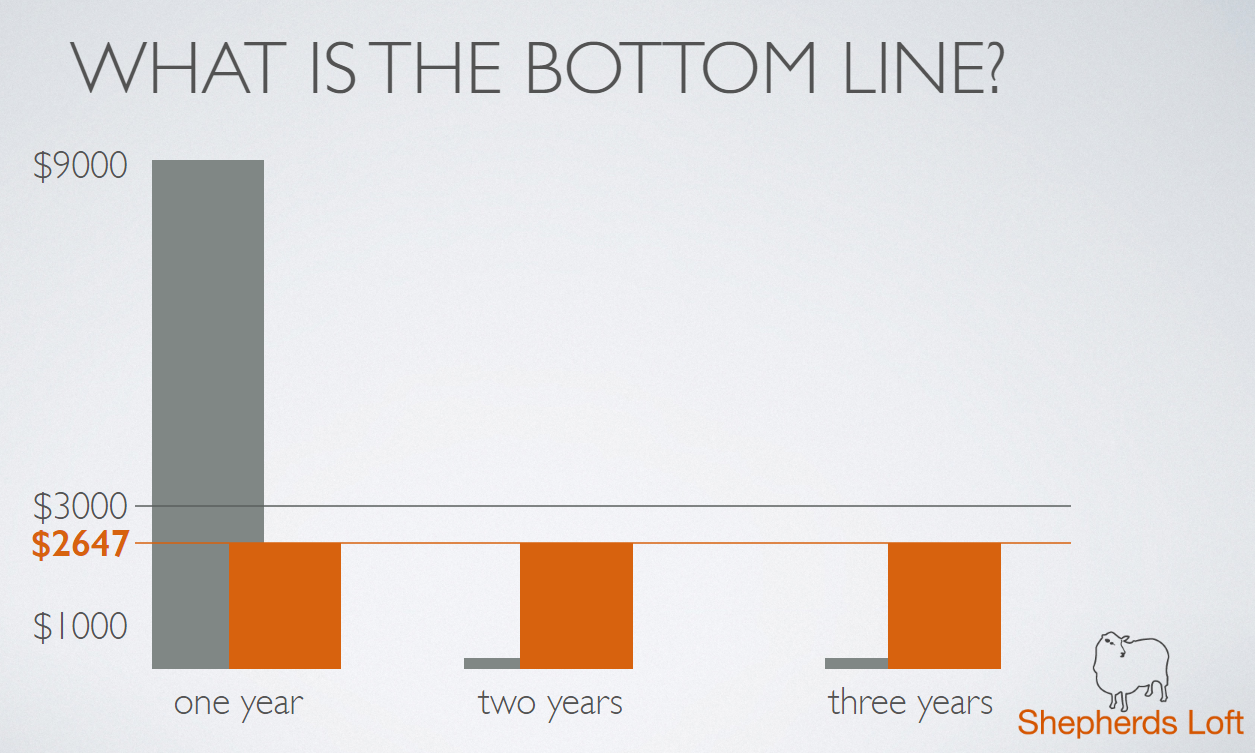 The Difference
When you build a home you go through a design/build process. However, using our website system and pre-design website layouts you can have a website presence in just a 30 to 60 days, depending on whether you get SEO and lead capture services.
Our secret is, we start small with basic information and add content as we go, as you have money and completed projects.
Big design agencies will charge you in the neighborhood of $9,000 over just a few months. Our web design and conversions cost 1/3 of that.
By starting small and growing over time you can build wealth in your business and then reinvest as you like.
Home Builder Websites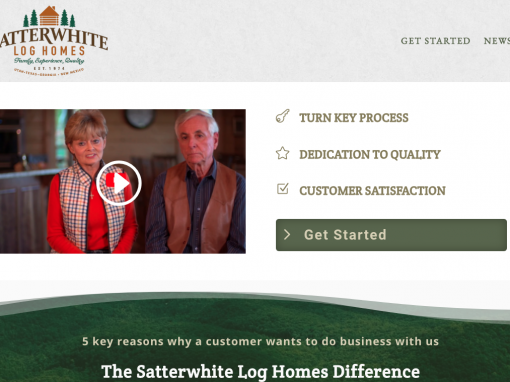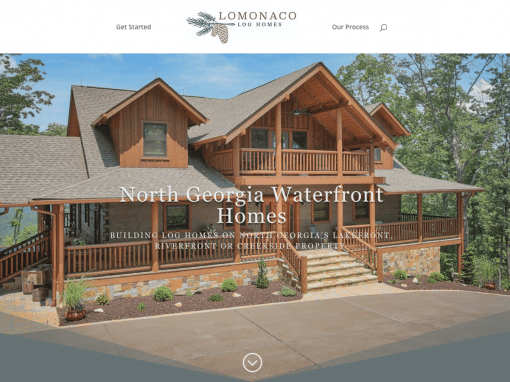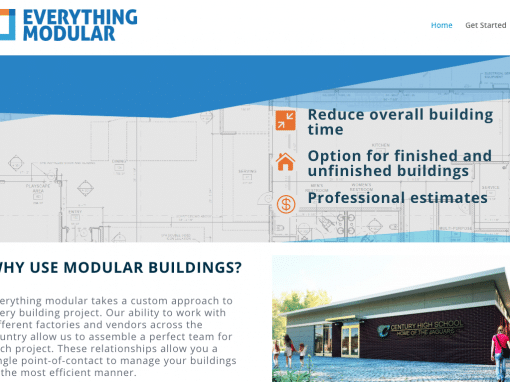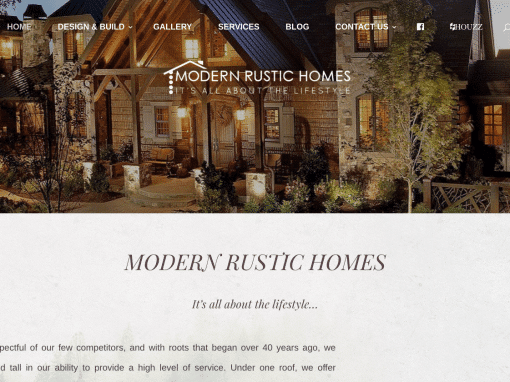 What Home Builders Are Saying About Their Websites
Don't just take it from us, let our customers do the talking!
"Regarding the website, I  just wanted to say that you should not underestimate the value that the MRH website provides. Among its strengths, the gallery of previous work and the blog articles give people a reason and the motivation to start the conversation. I did not see this on any other builder's site, which for the most part provided only contact info and a mission statement that nobody will read. I write software for a living (for a little while longer), and your site is the best of its type that I have seen."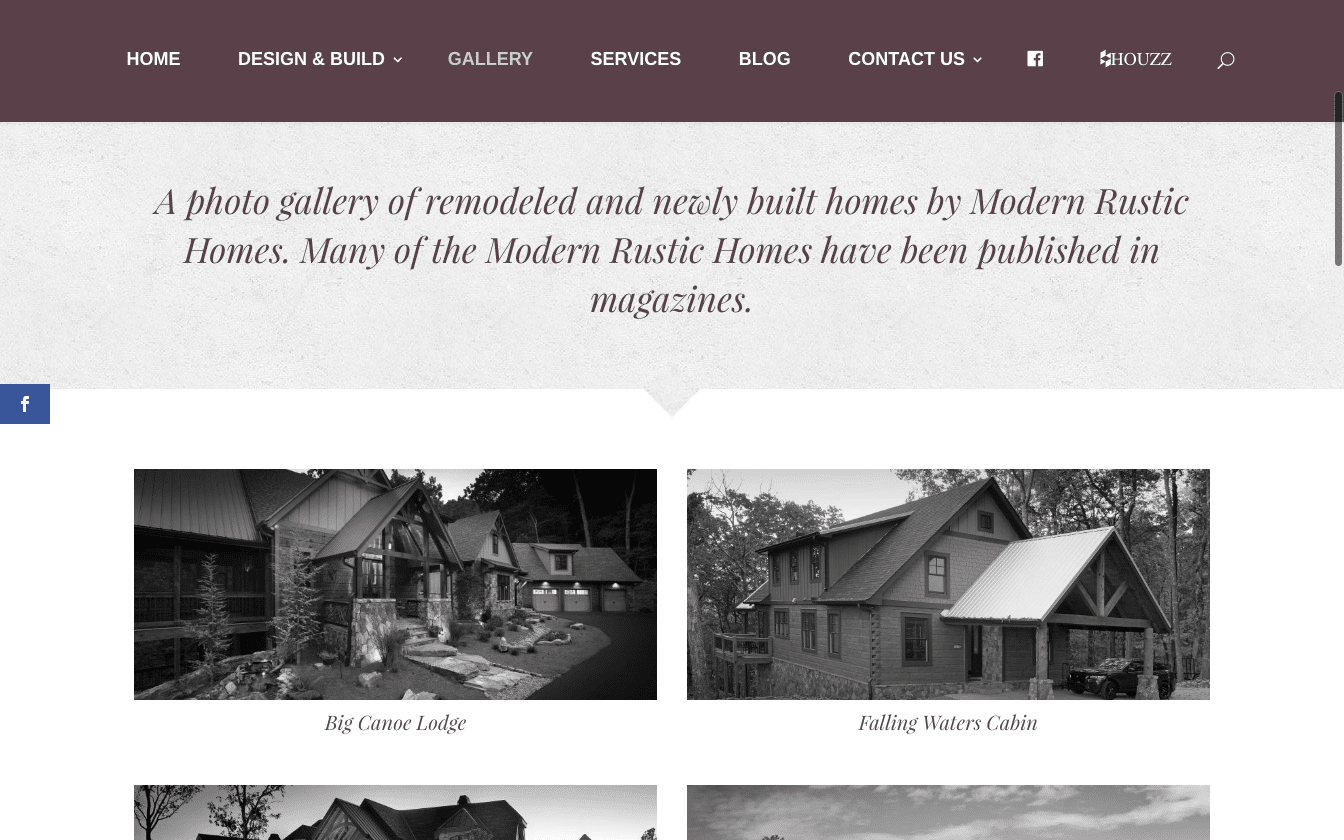 Working with Shepherds Loft from the vision and development planning stage to building our new website template was incredible. The time, energy, and quality of work David provided throughout the entire process exceeded our expectations and resulted in the creation of a top-notch website. The massive improvements to the customer functionality has resulted in a greater amount of traffic and sales. In the near future, we will contact Shepherds Loft for future enhancements to our current website because of the outstanding work that was completed.
We have been working with Shepherds Loft for quite a few years now. Initially we began working with him to design and launch our website for Witt Building Company. We have always received many compliments on our website. Since then, David has helped us with our real estate website, Witt Home Sales, and is also our social media expert/trainer. He really is a "Jack of All Trades". He is super creative, yet he is also very technically savvy. He is also a very good teacher, and is constantly keeping up with the latest and greatest technology, the best way to improve your website stats, how to tie all of your social media together, etc. A really fantastic person to know and bounce ideas off of and someone you can trust!
#websitestory#presson#htmltoWordPress Subscribe for more small business website design and management. @pressable @eventsreplay @shepherdsloft @elegantthemes Website Conversion from HTML to Wordpress Synopsis: Shepherds Loft converts a...
Frequently Asked Questions
How much content do I need to launch?
All you need is a logo and a phone number!
How long does it take to build a website?
Conversion typically takes 2 to 3 weeks.
If you have never had a website, it will take more time because we are building from scratch. However, you can have a splash page up and running in a few days.
Quality content takes time and does require your participation. That said, the deadline is really determined by when you're ready to launch your site.
Who is Shepherds Loft?
Shepherd's Loft has been building websites since 2000.
We specialize in WordPress management services.
We have helped hundreds of small and medium-sized business owners, many of them home builders, establish and grow their online presence.
What Does Shepherds Loft do for You?
Provides a step-by-step process to generate unique content
Uses beautiful layout and design techniques that are mobile friendly
Manages your website system every day
What is included in the Design?
Theme color modifications to match your logo
Home page customization with images and edited text

Logo insertion

Navigation

Footer configuration
What about my SEO?
SEO transfers from your old home builder website to your new website
It is added to each new page, post or project we add for you
Includes site optimization and up to 10 pages
– An initial assessment of your site's current ranking
– Site Content Analysis & Keyword Phrase Research
– Customized META tag generation
– Customized tags for Google Analytics tracking
– Installment of search engine specific files
– Internal linking optimization
– Image optimization
– Detailed site analysis reports for one year emailed to you in Adobe PDF format
How many pages are included?
Your home builder website includes up to 20 pages. Additional pages may require an additional cost or a file to import.
How will I get leads?
Lead generation consists of building a squeeze (or sales page) on your website and connecting it to a Customer Relationship Management (CRM) system or email marketing software.
We will install:
Email list import
Website sign up form — no content writing
Newsletter design with logo & company information
Video embed
1 Autoresponder
Free Give-Away graphic for home page
Downloadable coupon
What do I get when I renew?
Website Design Refresh:
– New home page layout
– Color scheme updates or corrections
– Call to action review
New Content Article or Portfolio item.
Add/edit 5 pages on your website
– up to 2 images per page
– up to 500 words per page
Search Engine Optimization 
Includes site optimization and up to 10 pages
– An initial assessment of your site's current ranking
– Site content analysis & keyword phrase research
– Customized META tag generation
– Customized tags for Google Analytics tracking
– Installment of search engine specific files
– Internal linking optimization
– Image optimization
– Detailed site analysis reports for one year emailed to you in Adobe PDF format
Conversion Testing and Improvement.
– Make the unique value proposition(s) clear
– Test calls-to-action
– Test headlines
– Tend to have short forms