Website Conversion from HTML to WordPress
Synopsis: Shepherds Loft converts a 2009 flash and html to WordPress with filterable recipes making a simple but beautiful website for Sara's country store.
#websitestory#presson#htmltoWordPress Subscribe for more small business website design and management. @pressable @eventsreplay @shepherdsloft @elegantthemes
We help small business become successful by transforming their outdated websites into beautiful and engaging marketing tools. I work with an awesome team of project managers and web designers. When a client gives us full creative license over the design of the website they are never disappointed.
Customer Introduction
Sure, I am the manager for Panorama farm market. We've been in business for three generations so it's a family-owned farm store. We do baked goods and jams and jellies fried pies and our main thing is fresh apples so we've got pretty much any apple that you've probably heard of.
Sarah's vision of the website
I talked with Sara over the phone and she wanted something new but wanted to keep it simple. She didn't want to spend a lot of time creating new content. We are going to take what she has now and put it into new technology that is secure and mobile responsive. Then we are going to give it a huge design uplift, making the recipe section really useful and fun.
Sara told me a great story about how a guy took some rotten apples and brought back apple brandy which they ended up making Apple bread from. Her country store has been here since 1965. We really want to make her website look old fashion but utilize new technology. I am going to assign this web design project to one of my best web designers, Karina. who has been work with us since 2012. Karina lives in the Philippines and really knows how to anticipate our client's wants. What ever I can image and describe in a few sentences she can design it. I love giving her a project with as little requirements as possible then waiting to see what she comes up with.
The website conversion
The recipes on the website are built with flash. This is an old technology and is not search engine friendly. The recipe section is an opportunity to really make this website cool. We need make the recipes searchable, filterable and printable. The website isn't secure nor mobile responsive which are basic functions that will be included in the conversion.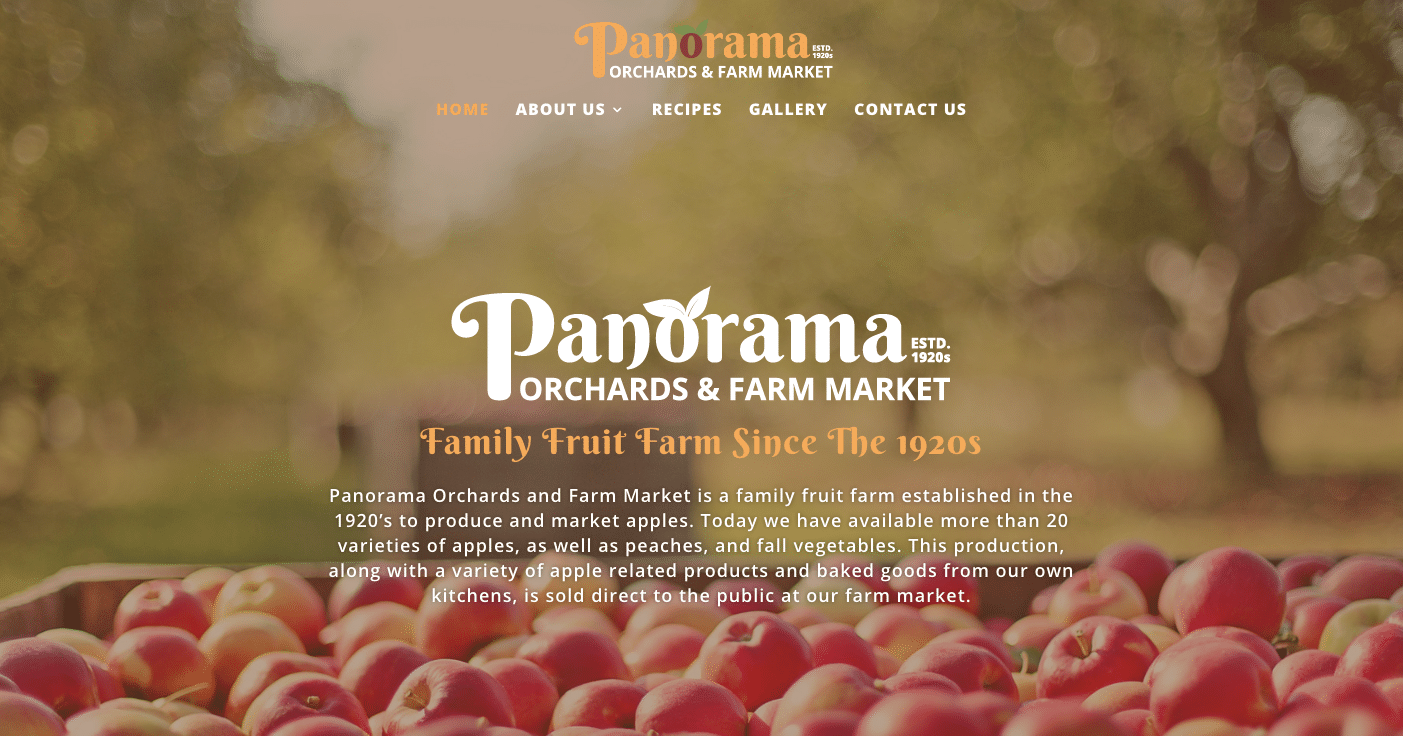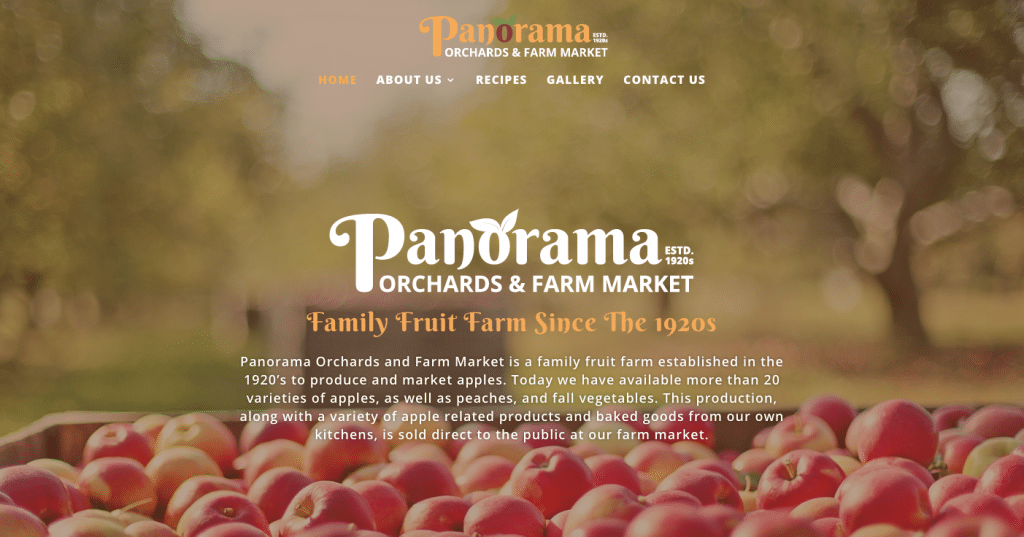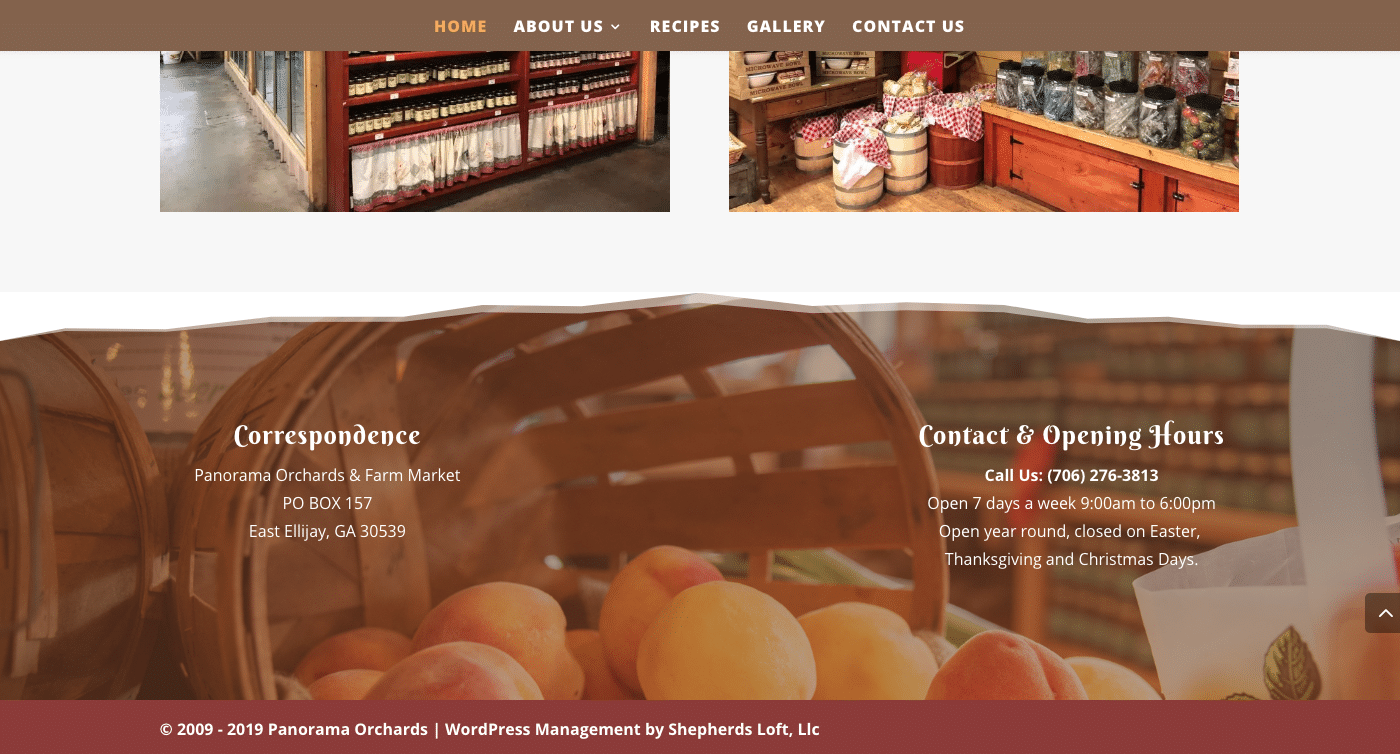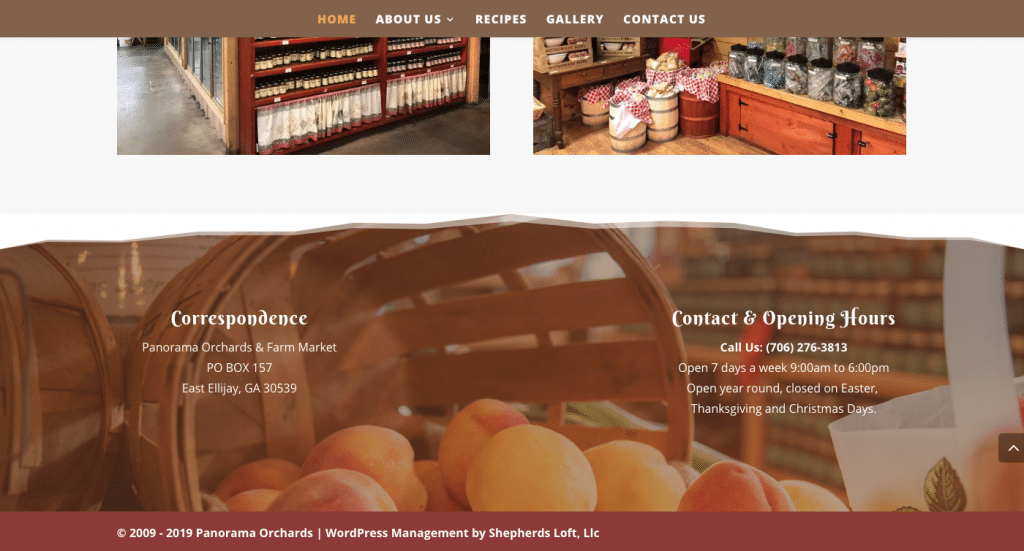 We started with our Basic WordPress plan, giving this website security and SSL certificate. Using our preferred Divi page builder from Elegant Themes, every website we design is mobile responsive. Karina really made the home page stand out with a new logo at the top and a full image background of some apples.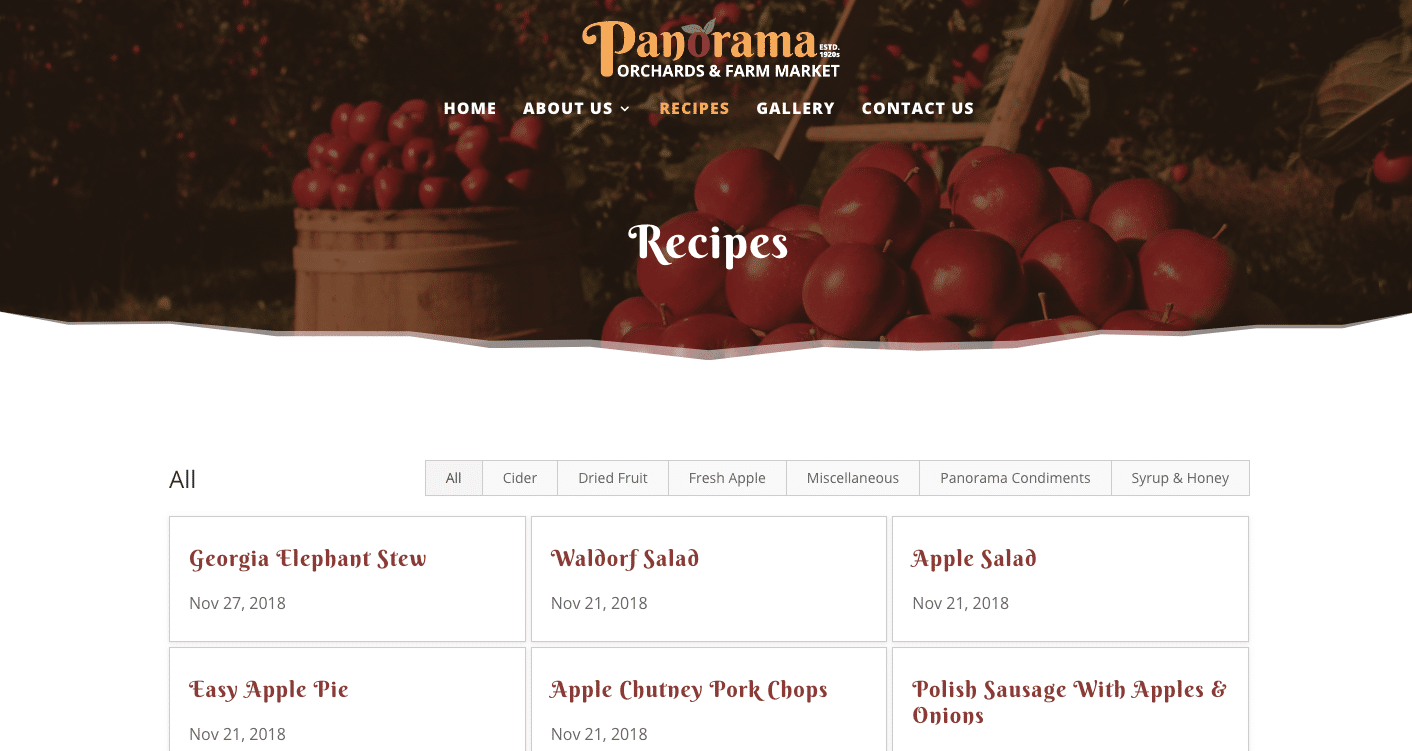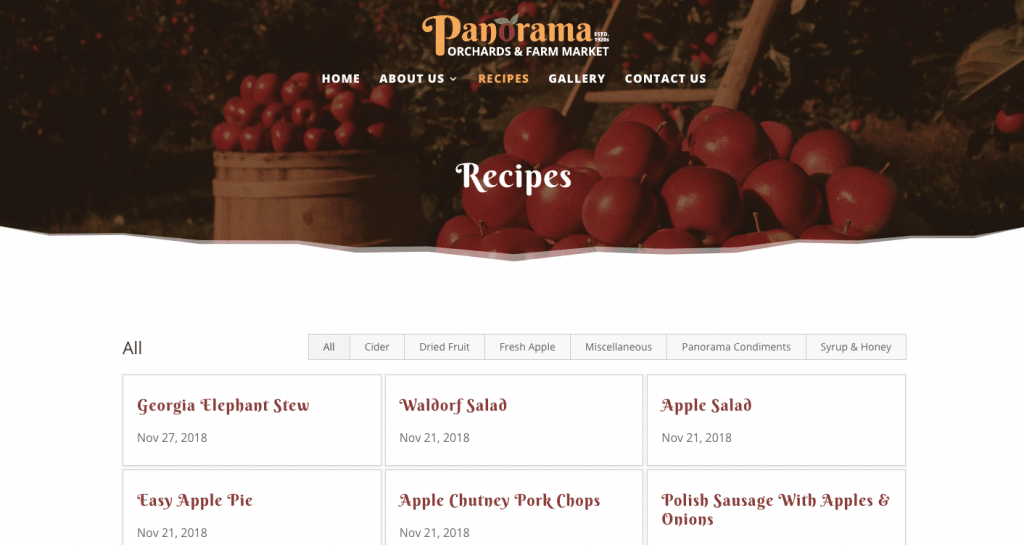 We used the Project section to create a portfolio for the recipes. Then to display them all on one page we used a filterable module. Now the visitor can sort the recipes by category without leaving the page. When they click on a recipe they go to a page where they can see a bullet list of ingredients with an option to print.
My wife, Connie, spent, a great deal of time formatting the recipes into bullet format so they would be easy to read. I thought making these recipes printable was going to be a challenge but with WordPress I quickly found a plugin that would do the job.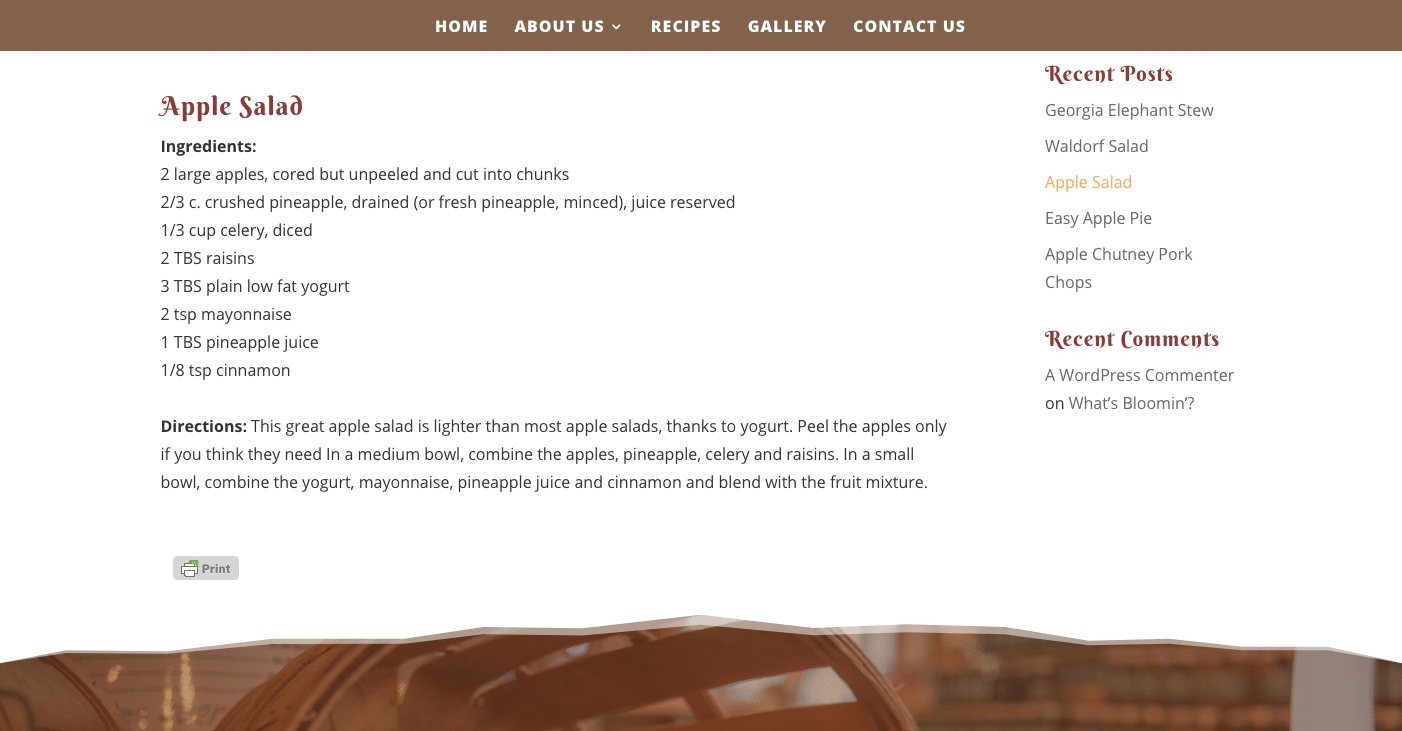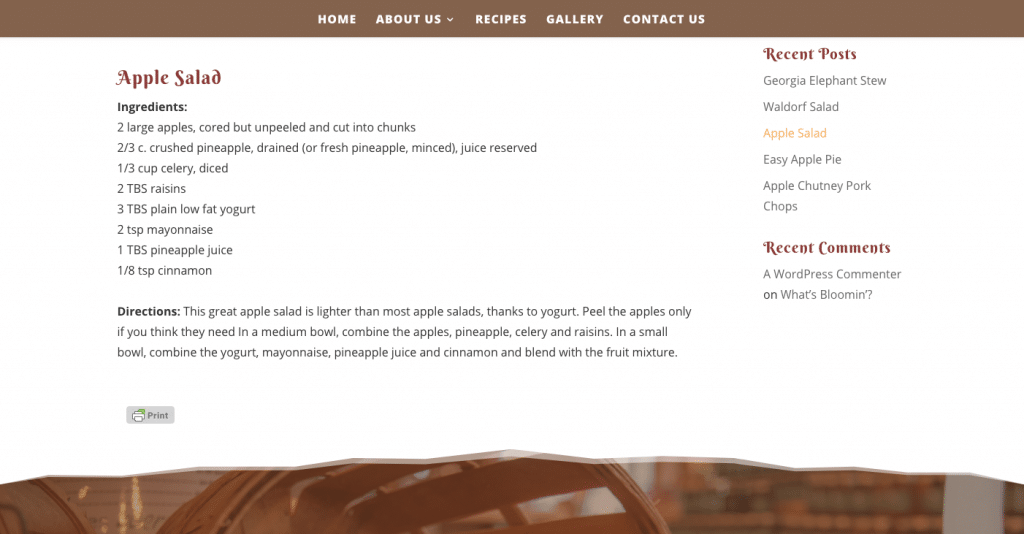 This website came out great. This is what we wanted to produce for Sara. I really hope she likes it.
Customers website recommendation and reaction.
So we just recently did a new web design for you so tell us what you think about your new website yeah it's it's going real well we're gonna launch it just in the next day or two and so far so good I've been really happy with with the way it's organized a lot of thought has gone into it and I think David's done a great job he's been very easy to work with very accommodating I'm a little picky so he's been he's been very helpful in making any changes that needed to be done.
Thank you website team
Sara wanted a new simple and beautiful website for her local country store. I think we nailed it. Subscribe for the next episode where we create a brand new tree service website from scratch for our business partner's family member.
Other website stories
Website services used for html to WordPress conversion and WordPress management